German President honours international robot expert Sami Haddadin
Highly endowed German Future Prize 2017 for new TUM professor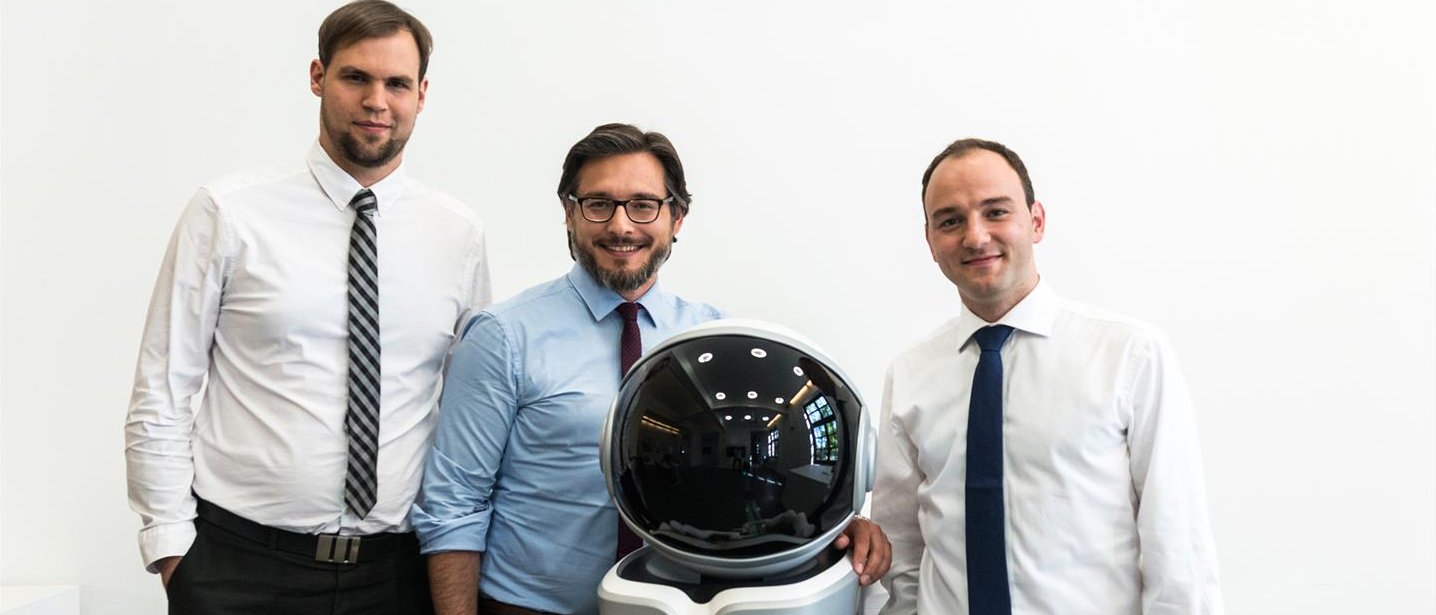 "Professor Haddadin has a key role in the overall strategy of TUM," said TUM President Prof. Wolfgang A. Herrmann, who initiated and promoted this appointment. Haddadin will establish the new Integrative Research Center "Munich School of Robotics and Machine Intelligence".

Haddadin studied electrical engineering at TUM. Together with his team he developed a new concept for cost-effective, flexible and intuitively operated robots. It turns them into human helpers - and opens up a wide range of new applications for the cooperative mechanical assistant in robotics, for example in industry and in the support of elderly, sick or disabled people. Professor Sami Haddadin and his team received the German Future Prize 2017 for this development.

The team consists of Professor Dr. -Ing. Sami Haddadin (currently still Leibniz Universität Hannover), Dr. Simon Haddadin, Managing Director of Franka Emika GmbH (Munich) and Sven Parusel, Chief Engineer of Franka Emika GmbH. All three of them have been researching for years at the Institute of Robotics and Mechatronics at the German Aerospace Center (DLR). TUM professor Gerhard Hirzinger, Leibniz Prize winner 1995, was her mentor.

Sami Haddadin is now following the appointment of TUM to the newly created professorship for "Robotics Science and Systems Intelligence" at the Department of Electrical and Computer Engineering. He also becomes a member of the Department of Informatics.

President Prof. Herrmann is looking forward to the prize winner: "With Sami Haddadin, we have gained a globally sought-after expert in robotics who excels at the interface between human-machine systems. We are all the more delighted to receive his honourable award with the Future Prize of the Federal President."

Three teams were nominated for the German Future Prize in Munich in September 2017. With this award, the Federal President honours groundbreaking research and development projects. The jury's decision is based on the scientific and technical degree of innovation and the potential to turn this achievement into sustainable workplaces. The prize is worth 250,000 euros.
Technical University of Munich
Corporate Communications Center
Sabine Letz/ Paul Hellmich

letz @zv.tum.de
presse @tum.de