Intelligent software for a better understanding of plant tissue development
3D images display plant organs down to the smallest detail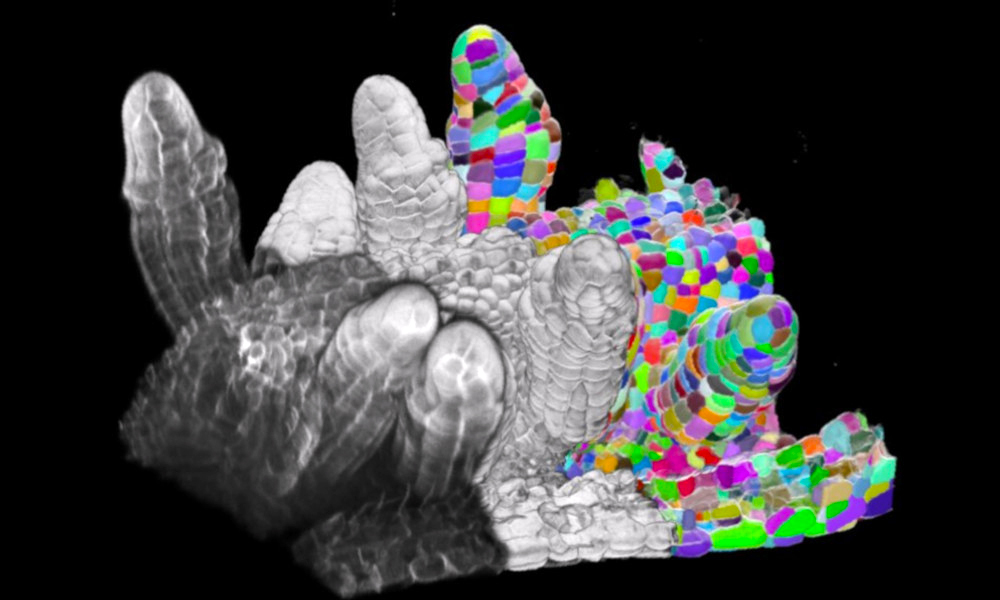 Plant organs, such as the root, the shoot axis, the leaves, and the flowers, have a variety of tasks. They ensure that the plant can develop and grow, and that it can ensure the survival of its species by forming seeds. But how do plants shape their organs? How is genetic information used to build the three-dimensional form i.e. the shape of an organism?
Kay Schneitz, Professor of Plant Developmental Biology at the Technical University of Munich (TUM), is concerned with the molecular basis of flower development and plant reproduction. He is co-spokesman of a research group of the German Research Foundation (DFG-FOR 2581) that has been investigating how cells coordinate their behavior to give the plant a shape (morphogenesis).
Further information and links
The research group consisted of experts from EMBL, the University of Heidelberg, TUM, the University of Warwick, and the Max Planck Institute for Plant Breeding Research in Cologne.
Technical University of Munich
Corporate Communications Center
Contacts to this article: