TUM Presidential Entrepreneurship Award presented to Isar Aerospace
Aerospace start-up wins award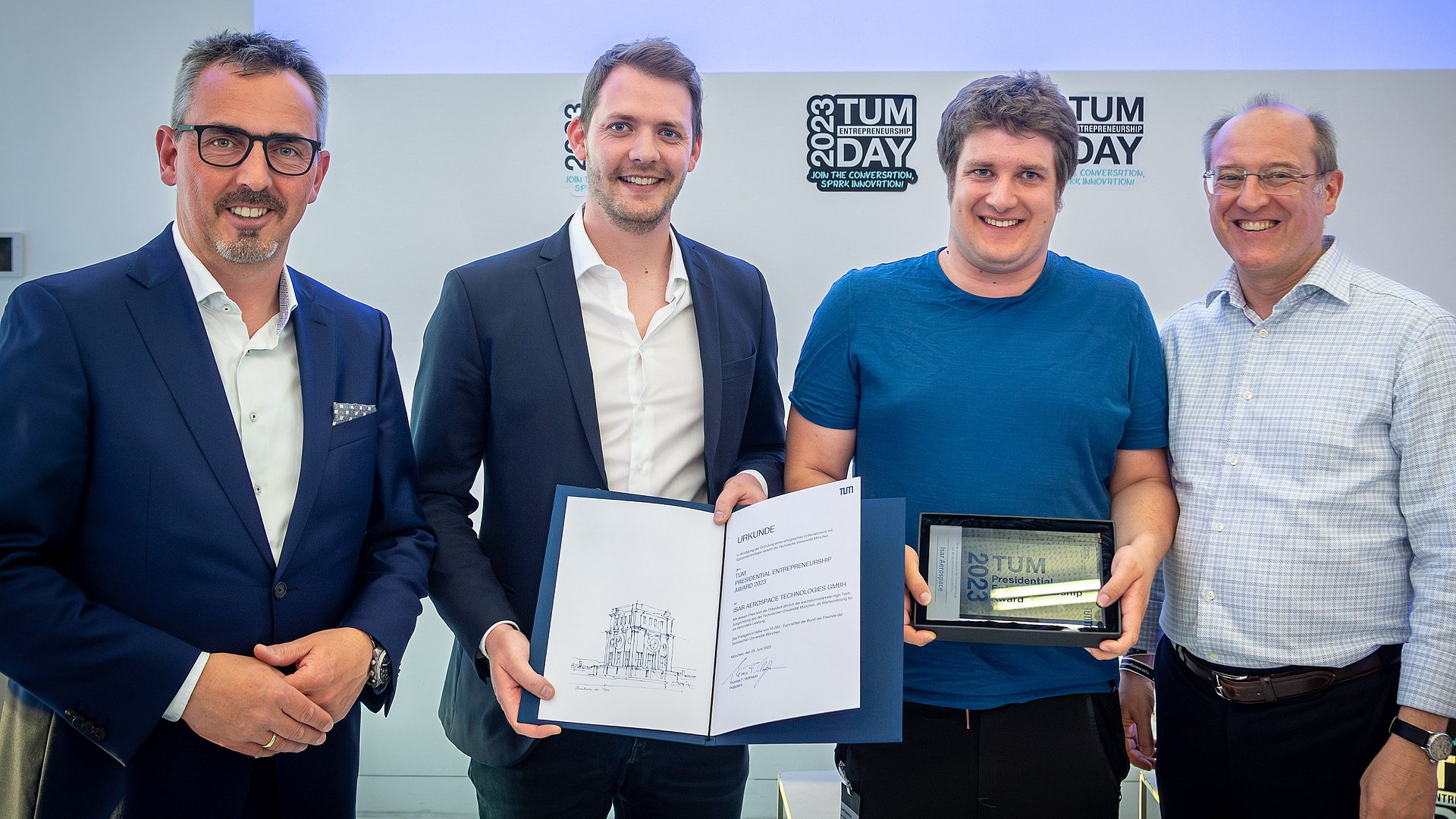 The 10th Entrepreneurship Day at the Technical University of Munich again brought together entrepreneurs, students, researchers, investors and many other guests from the worlds of private enterprise and science. The rapid growth of the TUM and UnternehmerTUM ecosystem is also reflected in the size of this networking event. The full-day program included presentations by start-ups, workshops for prospective entrepreneurs and expert discussions on innovation.
The Presidential Entrepreneurship Award was also presented for the tenth time. Key criteria for the jury were business ideas driven by the results of research, strong growth potential and initial success in obtaining financing. The award comes with a 10,000 Euros cash prize donated by the Association of Alumni and Friends "Freunde der TUM".
Further information and links
Every year TUM spawns around 70 technology-focused companies. TUM and UnternehmerTUM, the center for innovation and business creation, support start-ups with programs tailored to the various phases of building a business – from creating the business model to management training, and from market entry to a possible IPO. The TUM Venture Labs offer an entire research ecosystem for start-up teams working in important scientific fields. Up to 30 teams can use the TUM Incubator to prepare for the launch of their companies. Through its own venture capital fund, UnternehmerTUM invests in tech companies displaying strong potential. Meanwhile, with MakerSpace, it provides a 1500 square meter high-tech prototype workshop.
Technical University of Munich
Corporate Communications Center