Teams from construction, chemistry and pharmaceuticals recognized
TUM IDEAward for sustainable start-up ideas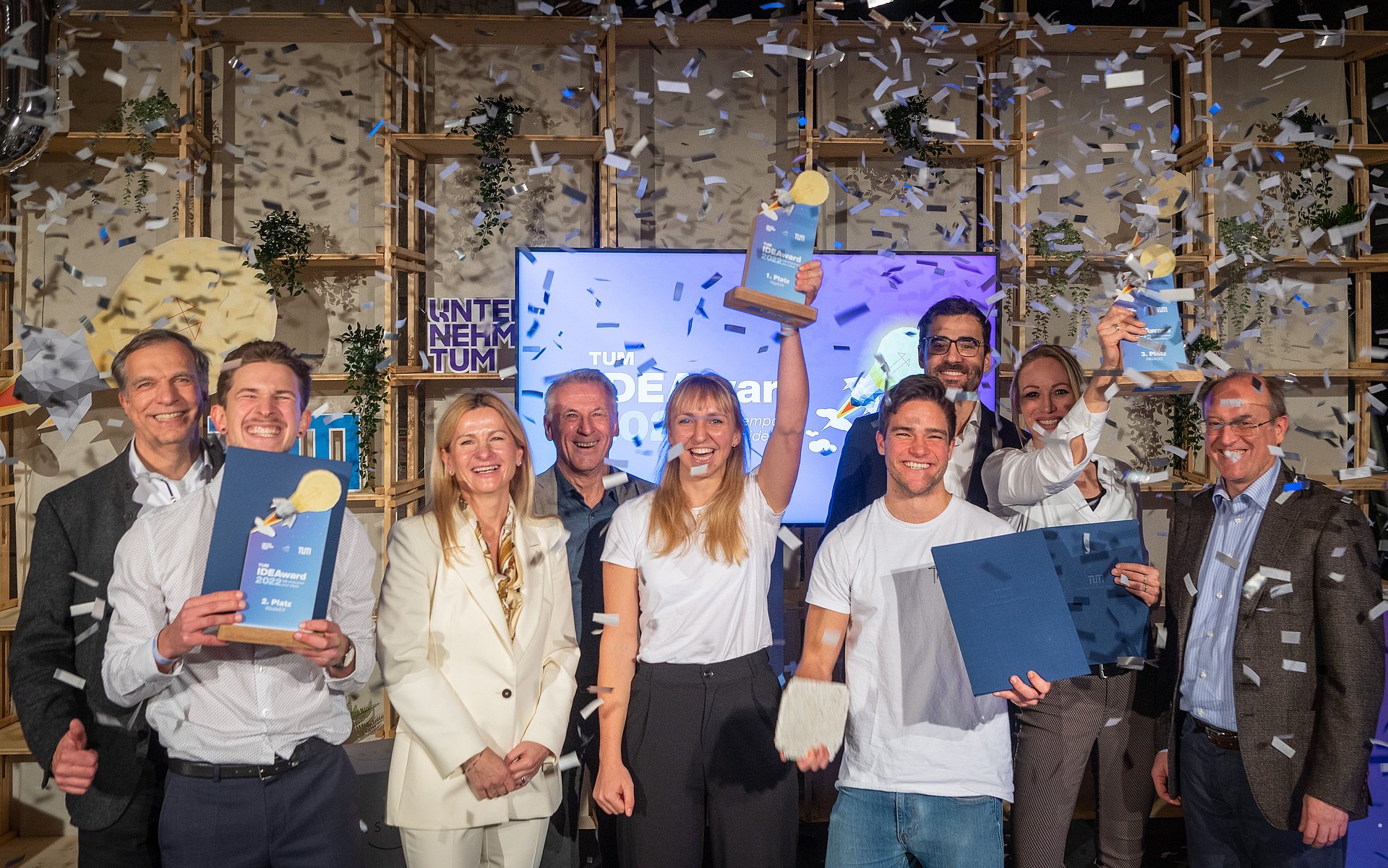 Which inventions can be turned into successful products? Who has the best idea for founding a start-up? For the tenth time, a large number of founder teams competed for the TUM IDEAward. The finalists, selected by an expert jury, were introduced to an interested audience last night. On the occasion of the anniversary of the award, Sebastian Hilsenbeck, co-founder of NavVis, the first award winner, looked back on a decade of successful company history.
The best ideas are recognized by TUM, UnternehmerTUM, the Center for Innovation and Business Creation, and the Zeidler Research Foundation, which funds the total prize money amount of 37,500 euros.
Further information and links
Every year TUM spawns around 70 technology-focused companies. TUM and UnternehmerTUM support start-ups with programs tailored to the various phases of building a business – from creating the business model to management training, and from market entry to a possible IPO. The TUM Venture Labs offer an entire research ecosystem for start-up teams working in important scientific fields. Up to 30 teams can use the TUM Incubator to prepare for the launch of their companies. Through its own venture capital fund, UnternehmerTUM invests in tech companies displaying strong potential. Meanwhile, with MakerSpace, it provides a 1500 square meter high-tech prototype workshop. According to the "Gründungsradar" no major German university provides better support for spin-offs.
Technical University of Munich
Corporate Communications Center