TUM retains number one ranking in "Gründungsradar"
Germany's best launching pad for start-ups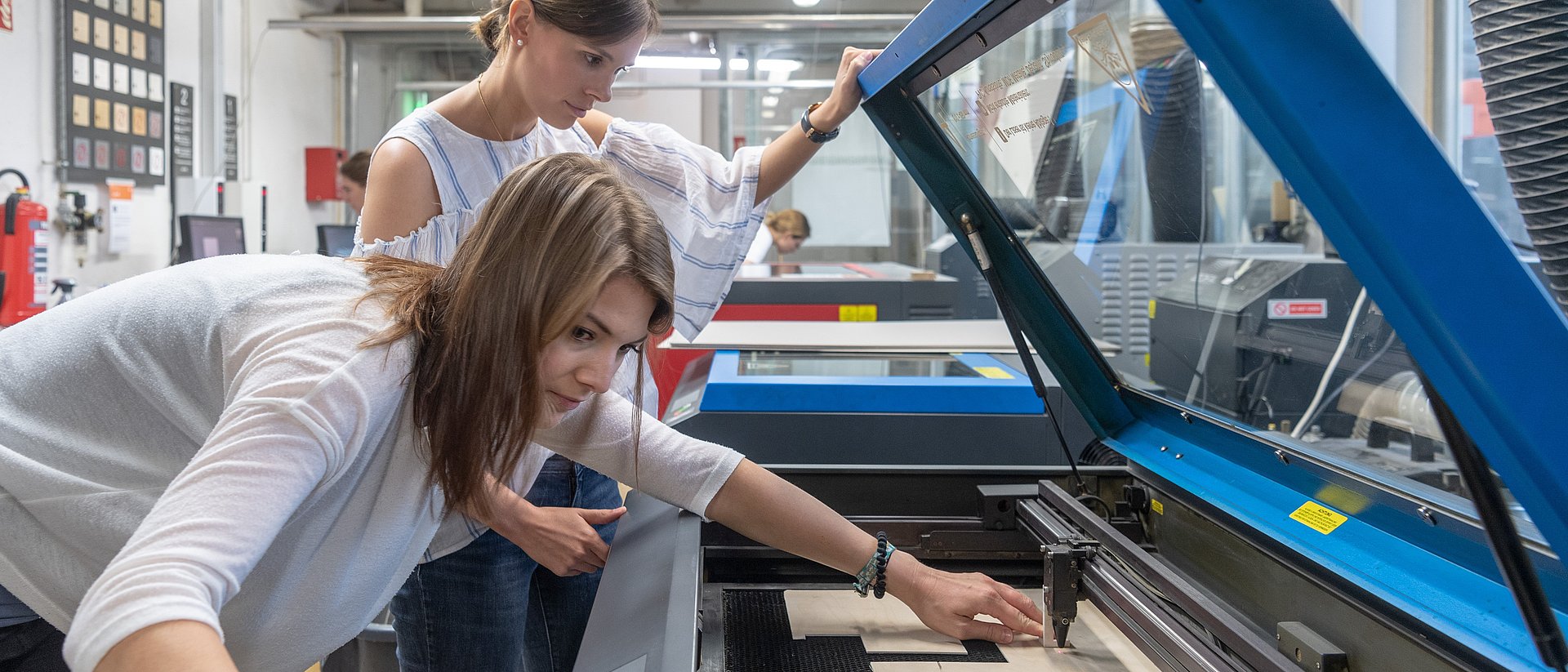 Hackathons serving as a forum for tight-knit teams of researchers and students to dream up ingenious product ideas. Professors who motivate young entrepreneurs and provide years of guidance and support. Competitions like the TUM IdeAward to encourage newly formed start-up teams. Successful founders who keep coming back to their alma mater and inspire entire generations. TUM has given rise to a unique entrepreneurial culture.
This culture is also a factor in the "Gründungsradar", a regular survey in which the Stifterverband für die Deutsche Wissenschaft, the German business community's innovation agency, evaluates German universities. Other factors include the institutional embedding of entrepreneurship and the available networking partners, the concrete efforts made by universities to support start-ups, and the number of companies actually formed.
TUM comes close to the maximum possible score (57.2 of 60) and is thus the leader in the category of large universities for the fourth year in a row. TUM and UnternehmerTUM, the Center for Innovation and Business Creation at TUM, provide start-up support programs precisely aligned with the individual phases of building a business, the experience of the team members, and with specific topics – from creating a business model to management training, and from market entry to a possible IPO.
International experience and venture capital
Start-up teams have access to offices in the TUM Incubator to prepare for the launch of their companies. International programs offer the opportunity to gain experience in Silicon Valley and with the partners of the EuroTech Universities Alliance. Through its own venture capital fund, UnternehmerTUM invests in tech companies displaying strong potential. Meanwhile, with the MakerSpace and the Bio.Kitchen, it provides a 1500 square meter high-tech prototype workshop and biotechnology lab.
Just one floor above the Incubator, the Entrepreneurship Research Institute, with six professorships, studies how start-ups can succeed. These insights are channeled directly into the support efforts – and into degree programs at TUM. In all subjects, students and doctoral candidates learn how they themselves can turn an idea, a research result or a technological development into a market-ready product. In addition, the Center for Digital Technology and Management (CDTM), a joint institution of TUM and LMU, offers the add-on study program Technology Management, which brings together interdisciplinary teams to work on problems faced by real-world companies. At the same time, they learn how to create innovations and start their own companies.
Three "unicorns" with billion-dollar valuations
Around 80 technology-based start-ups are founded every year at TUM. Their success is fueled by an excellent network of established companies, investors and industry experts. Of the dozen or so German "unicorns" in existence, three alone got started at TUM. Unicorn is the term applied to start-ups that exceed a valuation of 1 billion dollars without a stock market listing. In 2018, Celonis, whose process mining software helps companies to analyze their business processes, topped the billion dollar valuation. Then Lilium, which is developing an electric flying taxi, smashed the unicorn barrier in 2020. And at the beginning of this year Personio, which offers software to digitalize the personnel management processes of small and midsized companies, joined the elite group.
Venture Labs from leading-edge research
The "Gründungsradar" survey does not yet cover the next stage in start-up support, launched by TUM in 2020: TUM Venture Labs offer an entire ecosystem with direct ties to research for founding teams working in important scientific fields. This will give rise to entire families of high-tech start-ups in such areas as artificial intelligence, robotics, quantum technology and healthcare. In addition, the new Global DeepTech Venture Initiative will invite founding teams from other countries to Munich, thus boosting the innovative strength of the entire region. "Our goal is as clear as it is ambitious," says Thomas F. Hofmann, the President of TUM. "We want to make Munich Europe's leading hub for technology start-ups."
Further information and links