US Venture Program
The program offers seed stage TUM high-tech startups the unique opportunity to get to know the Silicon Valley ecosystem live on site.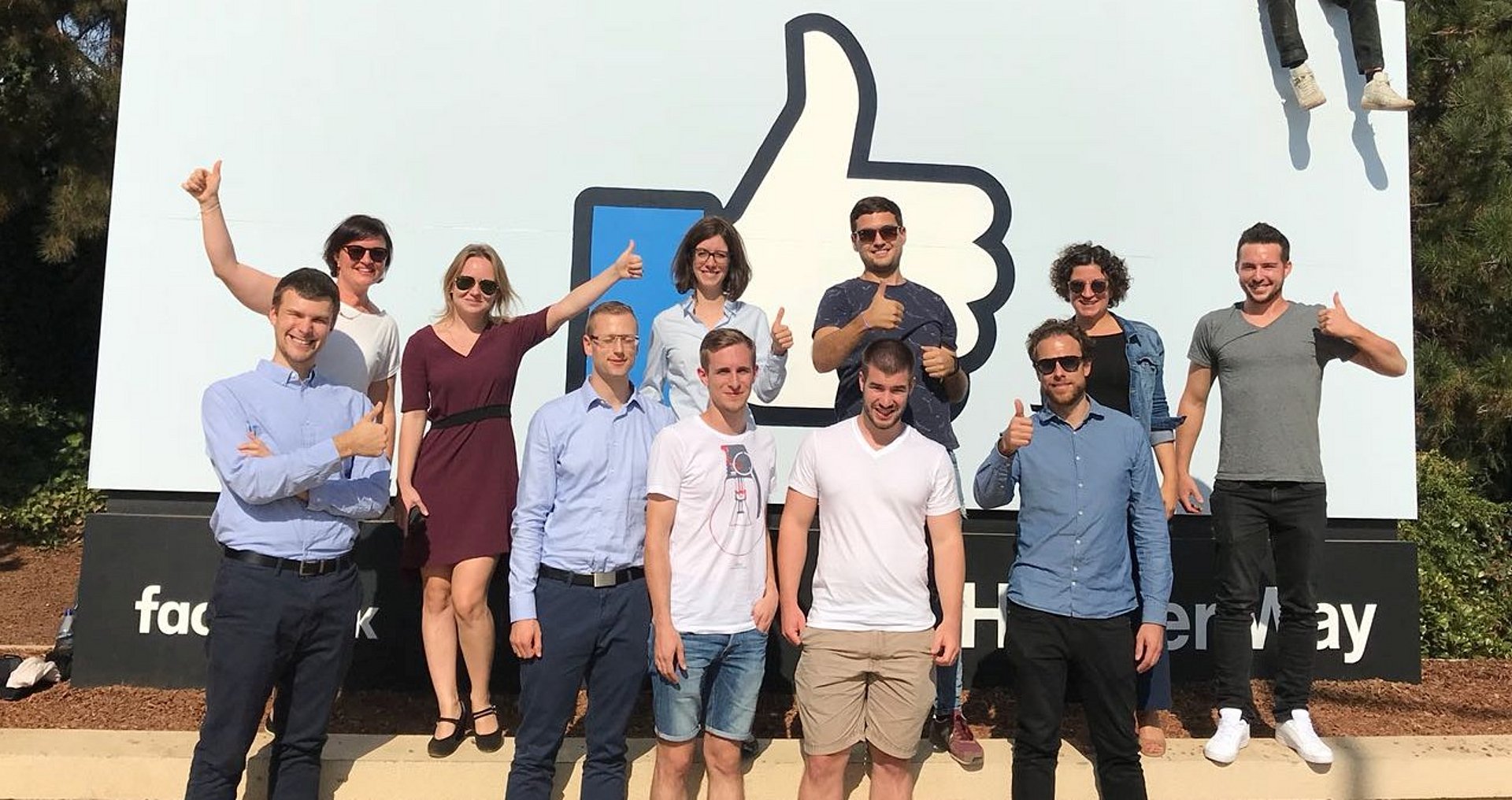 The Technical University of Munich has many hightech inventions, top research results and high-qualified scientists. The only thing missing is the "proactive entrepreneurship spirit" with a global mindset: take risks, take heart even you may fail, sell your business idea with passion and belief and bring your Start-up to international market. To empower the best 5 TUM Start-ups and help them to get that spirit there is no better place as Silicon Valley to get taught by experts, to get inspired by Entrepreneurs and to take their business idea to the next level.
US Venture Program 2023
At a glance
Date: 25th – 29th of September, 2023
Location: Silicon Valley/ San Francisco
Places: 5 startups with two team members each (10 people in total)
Application period: April 15th - June 15th 2023
Funding: by TUM (with small own contribution)
Seize the unique opportunity
US Venture Programm 2023
You are a TUM high-tech start-up and want to get a taste of American entrepreneurship? You want to be inspired in the birthplace of the start-up spirit? Then apply for the US Venture Program. Every year, the five best TUM startups get the chance to learn directly in Silicon Valley from experts and companies, get feedback and test their startup idea on the international market.
With a little luck, you will spend an unforgettable week in Palo Alto, Silicon Valley. On site you will enjoy a yearly varying top program organized by our partner German Accelerator with workshops, discussion panels, (one-to-one) pitch coaching and exchange with founders.
During the 5-day stay, there will also be time to independently build and expand your international network on site.
Provided services by TUM:
Round-trip airfare to the U.S. (self-booking prior to travel, reimbursement after participation in the program)
Hotel in the Central Business District of Palo Alto (1 double room per 2-member team)
Workspace in the co-working space of the German Accelerator (if necessary, also beyond the program period)
Partial catering during the program
Free transportation to the program points
Willingness to meet mentors, experts and peers on site (mandatory)
Cost absorption for part of the meals
transportation costs to self-organized appointments in SV/SFO
Conditions of participation:
You are a technology-based TUM Tech start-up with a product/service (not "just" an idea).
You have validated your core hypothesis through a lean approach and know your USP, market, competitors and your customers
Your founding team is already complete
At least one team member is part of TUM (student:in, scientist:in, employee:r or alumni)
You are not yet founded (unless you are currently EXIST funded)
You are pro-active and willing to organize a part of the program yourself (meet mentors, experts, peers)
You are willing to share your experience gained in the US Venture Program with other TUM start-ups (e.g. in incubator talks).
Pitch Deck AND Video Pitch in English (3min)

Letter of motivation OR video (1 page/ 1min)
Start-up one-pager/short description (1 page with name, team including competencies, product/service, market and customers). NOTE: The one-pager will be sent to mentors and experts and is publicly available!
List of US contacts (5-10 names of potential mentors, experts, customers or investors you would like to meet in SV)
Apply now!
Application period for the US Venture Programm: 15.4. - 15.6.2023
Sabrina Schulze
Entrepreneurship Culture
TUM ForTe – Forschungsförderung und Technologietransfer
Technical University of Munich
Arcisstraße 21
D-80333 Munich
Tel. +49 89 289 25502
Fax +49 89 289 25245