Warning system from start-up Vyoma will protect satellites from collisions
Clearing the way in space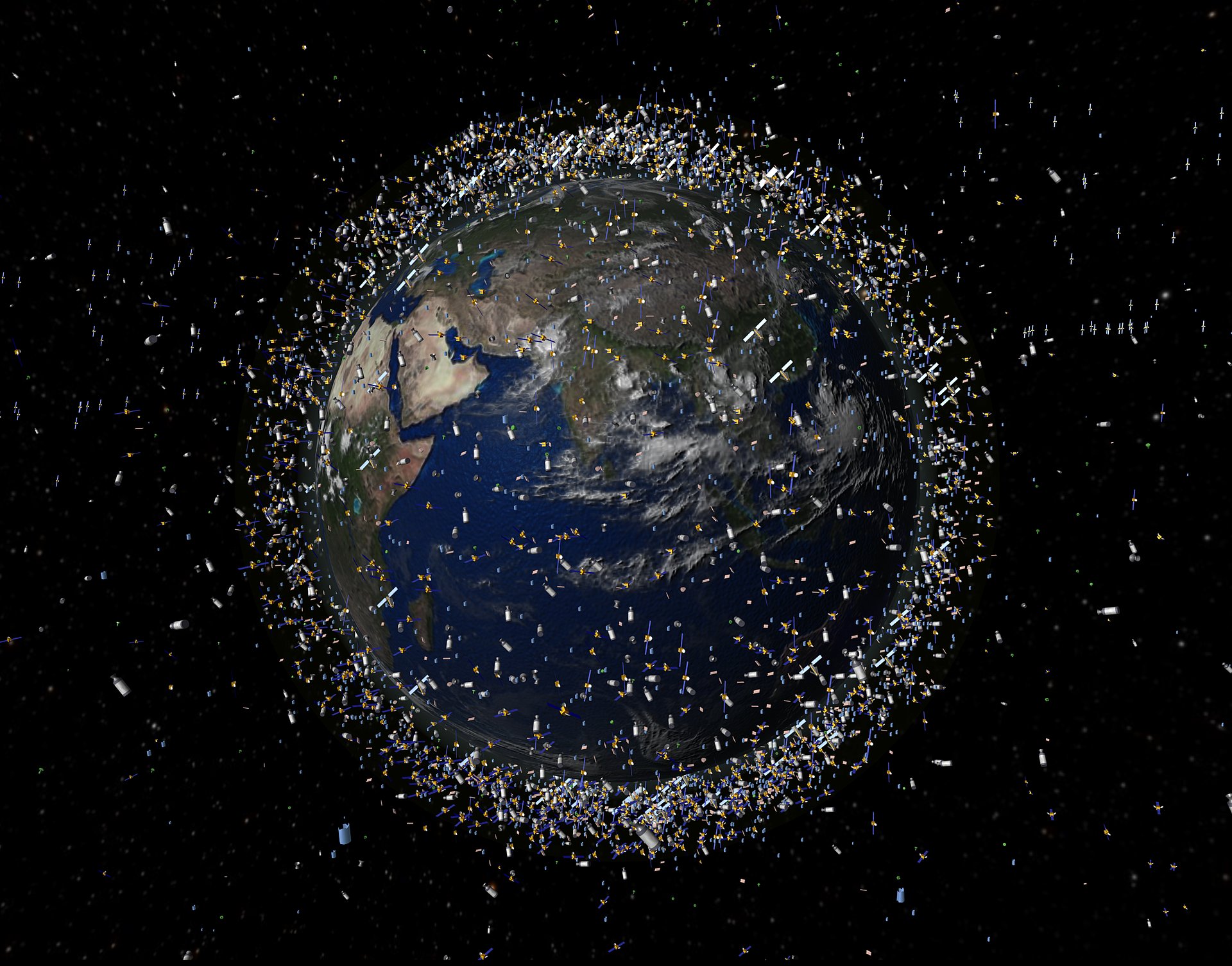 According to the European Space Agency (ESA), since the beginning of the Space Age in 1957 as many as 6,100 rockets have been sent into space, among other things bringing a total of about 12,020 satellites into orbit around the earth. As a result, over time an enormous amount of debris has piled up in space.
"This includes for example the older satellites themselves which no longer operate," explains Christoph Bamann, who studied Aviation and Astronautics at TUM. "Or pieces of rockets which in some cases can be as large as a bus." And smaller objects are hurdling through space as well, including what are referred to as yoyo weights. Theses weights are placed on rockets and blown off intentionally to slow the rotation of the rocket. Smaller pieces of debris also result from collisions or explosions.
Even the smallest pieces are dangerous
These pieces of debris are a threat to functional satellites in particular. The particles reach relative speeds of 10 kilometers a second. "This means that even though the particles are very small, in case of a collision they can have the momentum of a car traveling at a speed of 100 kilometers per hour," says Bamann. If a satellite is struck, it will be destroyed. Bamann founded the start-up Vyoma together with Luisa Buinhas and Stefan Frey in August 2020. Their objective: To establish a European warning system that will help operators navigate their satellites out of the danger zone.
"We observe the space debris and calculate its flight path," says Stefan Frey. To do this the team wants to use its own satellites equipped with optical cameras to photograph the pieces of debris. "Then we have a sequence of images which we can combine with information from earlier photos and can then determine the orbital path of the debris objects." Once the orbital path is known, the speed of the objects can also be determined. "Since the forces in near-earth space are known, we can also estimate where the objects will be flying," says Frey.
The situation is worsening
Ten satellites in a certain configuration make it possible to permanently observe the objects in space. "We see about 90 percent of all dangerous objects at least once or twice a day," says Frey. The founders themselves developed this special satellite arrangement as well as the software used to calculate the objects' flight paths from the photos taken.
Of course the idea of developing a commercial warning system for space debris isn't new, admits Frey. But in the past smaller companies would never have been able to finance such a system. "Satellites are getting smaller and smaller and the cost of putting a satellite into orbit has dropped," Frey observes. "This is why it's now affordable." But the difficulties are growing at the same time as the opportunities: Even now satellite operators have to perform at least one evasive maneuver for every satellite every year.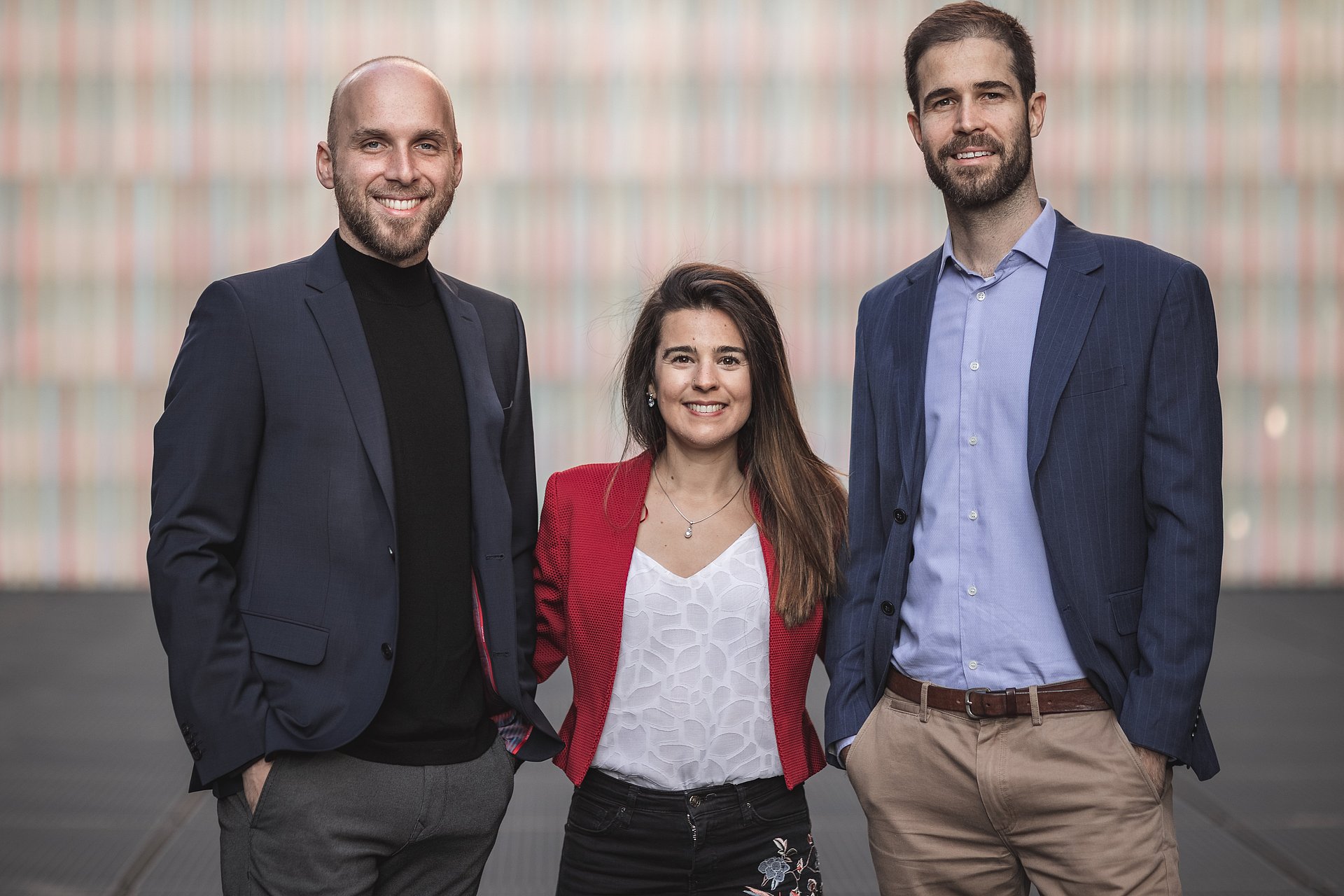 Satellite operators are already being warned of collisions. A network of terrestrial radar systems and telescopes operated in the USA catalogs objects with a diameter of ten centimeters or more. The researchers at Vyoma want to establish a space-based network which is even more precise and will detect even smaller objects. "Europe also has a significant interest in achieving a certain autonomy in this area," says Frey.
At present Vyoma's founders are working on a platform which uses a network of terrestrial sensor stations in Europe to capture data. In doing so they plan to offer satellite operators different services: Particular objects which could endanger a given satellite will be more precisely observable. And it will also be possible to locate the satellite itself, for example when communication breaks down. The company plans to launch its own satellite in approximately two years.
The founding of the start-up was supported by TUM Gründungsberatung. They also received an EXIST start-up subsidy funded by the German Federal Ministry for Economic Affairs and Energy and the European Social Fund. Before the official founding of the company, the team used office space in the TUM Incubator. Their mentor Prof. Urs Hugentobler of the Professorship for Satellite Geodesy made his expert knowledge available to the them. Vyoma is part of UnternehmerTUM's incubation program XPRENEURS.
Further information and links
Every year TUM spawns 70 to 80 technology-focused spinouts. TUM and UnternehmerTUM, the Center for Innovation and Business Creation at TUM, support start-ups with programs tailored to the various phases of building a business – from creating the business model to management training, and from market entry to a possible IPO. TUM Venture Labs offer an entire research ecosystem for start-up teams working in important scientific fields. Up to 30 teams can use offices in the TUM Incubator to prepare for the launch of their companies. Through its own venture capital fund, UnternehmerTUM invests in tech companies displaying strong potential and offers the MakerSpace, a 1,500-square-meter high-tech workshop for prototyping. According to "Gründungsradar" this support is the best at major German universities.
Technical University of Munich
Corporate Communications Center