StudiTUM houses reopen while digital offers remain in place
Learning together at TUM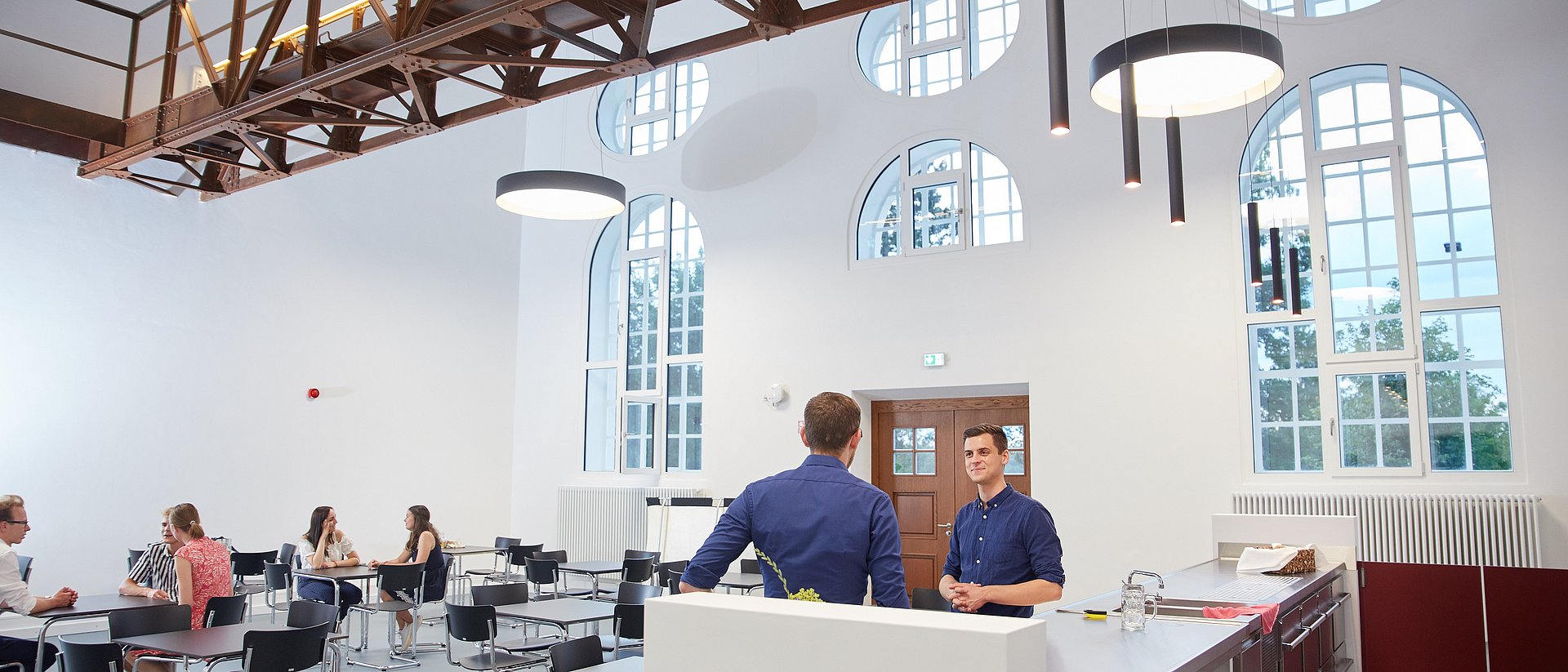 The StudiTUM houses, which are run by TUM's Student Council, are genuine spaces for students. Here they can work creatively, exchange ideas and learn individually or in groups. With the newly opened house in Weihenstephan – located in the historical distillery – students now have three StudiTUM houses at their disposal: on the main campus at Gabelsbergerstraße 43, in Garching at Lichtenbergstraße 3 and in Weihenstephan at Weihenstephaner Steig 16.
The house at the main campus has been open again since July 1, and the houses in Garching and Weihenstephan will follow on July 5. For the time being, they are available from Monday to Friday from 9:00 to 19:00.
At present, special hygiene rules and protective measures must be observed when visiting the StudiTUM houses. In order to use the houses, students must also agree to the terms of use and the hygiene concept in the TUMOnline application "StudiTUM". All the latest information about the StudiTUM houses can also be found there.
At the same time, TUM's Student Advising has also created digital facilities to enable students to learn together and to create the study atmosphere that had recently been lost too often. "TUM Study with me" is a virtual study area made available via Zoom. Students can study together there in a concentrated setting or come together in break-out rooms to exchange ideas or study in groups.
The virtual learning room is available from Monday to Thursday from 9:00 to 17:00.
And, of course, there are a variety of offers to help students learn and prepare for exams. For example, the Student Advising offers learning and exam coaching, ProLehre organizes workshops to increase students' own learning skills, and the Munich Student Union helps students learn learning techniques and overcome exam anxiety. And the religious academic societies also offer coaching and counseling. You can find an overview of all offers at www.tum.de/en/studies/during-your-studies/learning/.
Further information and links