Technical University of Munich builds for its students
"StudiTUM" buildings open in Garching and Munich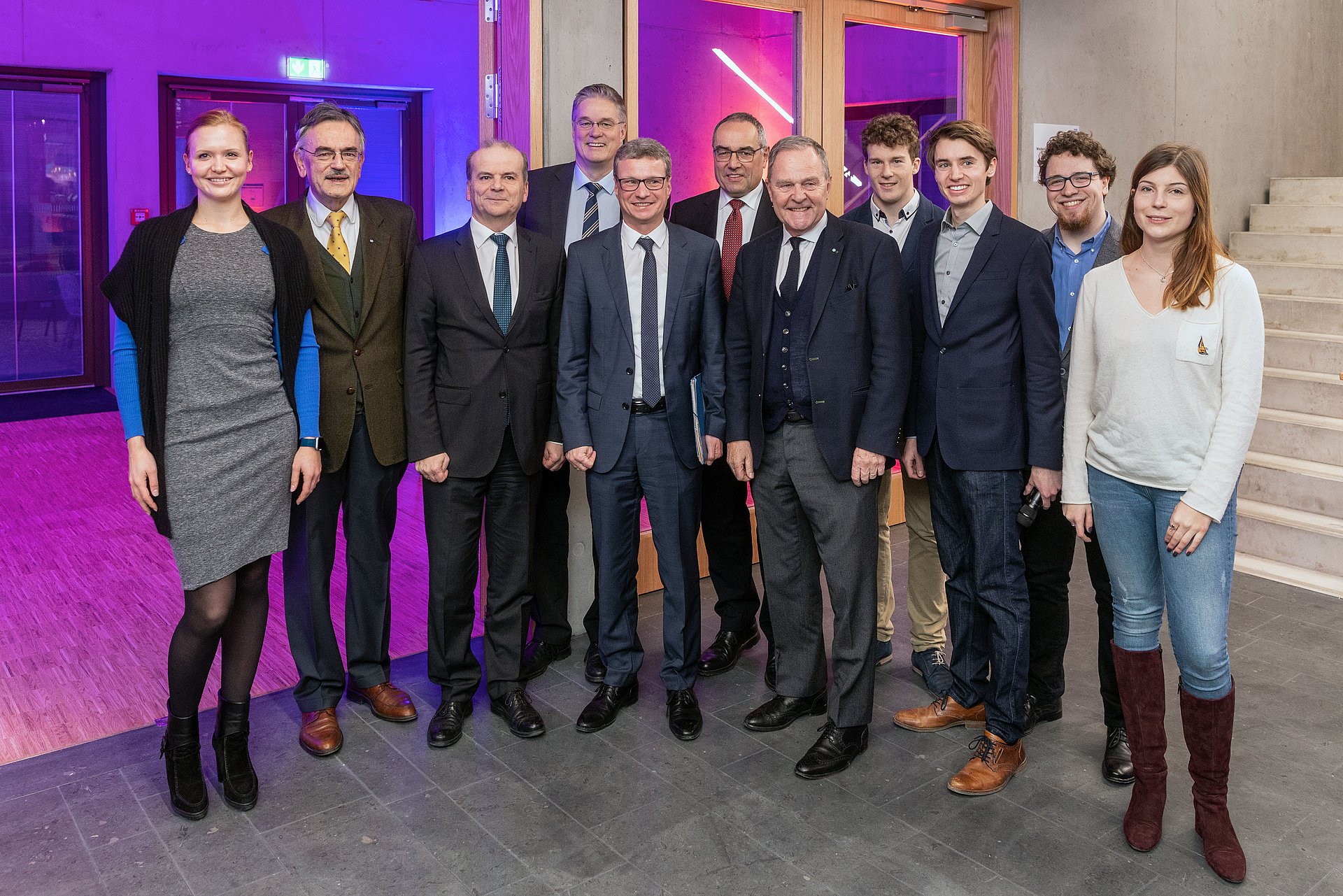 Together with Bavarian Minister of Science and the Arts Bernd Sibler, TUM President Wolfgang A. Herrmann presented the two new structures and declared them open for use. Located in Garching and Munich, each of the buildings houses approximately 250 workstations in 1,300 and 1,500 square meters respectively. The TUM Student Council accompanied the three years of construction activity and was involved in decision-making. The new structures were financed with government academic subsidies and TUM's own investment, totaling over 15 million Euros.
TUM is home to a large number of student research groups and initiatives. Some of them are almost 100 years old, for example "Akaflieg", which has been highly successful for decades. Younger groups such as TUfast, TUM Hyperloop and iGEM have taken leading positions in international competitions within only a few years' time. Chorus groups, orchestras and bands are also firmly anchored at TUM and are supported by their host university. These initiatives are to find more space for their activities in the new "StudiTUM" buildings.
"With 'StudiTUM', TUM is working in concert together with its students, from the idea to implementation, as we are accustomed to do," said President Herrmann, praising the excellent collaboration with the student body, represented by Paul Maroldt, and the dedication of Vice President Prof. Gerhard Müller and Chancellor Albert Berger.
More Information:
Technical University of Munich
Corporate Communications Center