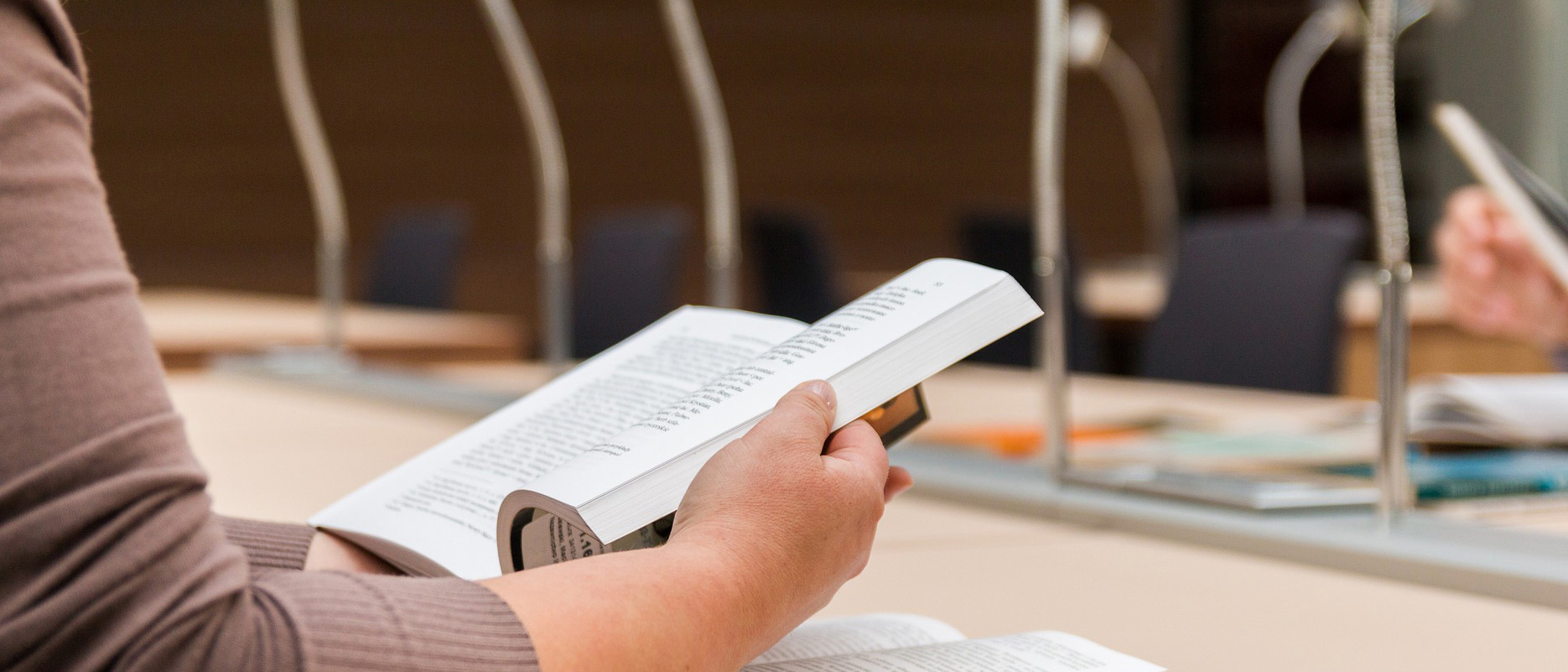 Other scholarships, prizes and competitions
Numerous institutions award scholarships and prizes or hold competitions for students. Here you can find current announcements.
In the winter semester 2021/22, three scholarships will be awarded in the areas of water and environment by the Roland Mall Foundation at the Technical University of Munich.
The foundation aims to promote talented students who have already achieved or for whom outstanding achievements are expected due to their previous commitments and career experiences. Social and personal circumstances are also taken into account.
Master students in Civil Engineering and Environmental Engineering will be given preference. Applicants should be enrolled in the first semester of the Master's Program.
The professional suitability and personal qualifications of the applicants are decisive for award of the scholarships. A prerequisite is also that the applicants are in need of financial support.

The scholarship awardee will be supported as follows:
The scholarship amount is €500 per month.
The maximum duration of the scholarship corresponds to the regular study time needed to complete the Master's Degree.
The start of the scholarship will be at the time of the official scholarship award.
The funding is also subject to the following conditions:
The student is not receiving any other talent- or performance-dependent material sponsorship, i.e. does not receive any other scholarship.
Self-declaration as to need, i.e. proof of having received BAföG during Bachelor studies
Submission of the Bachelor's thesis and Bachelor's Degree Certificate with Transcript
Letter of motivation
Curriculum vitae; if applicable also proof of special awards, as well as societal and social engagement; proof of German language proficiency with foreign applicants
Master study schedule (whole study)
Willingness to choose a topic for the master thesis covering the spectrum of the company MALL Environmental Systems
If he or she is shortlisted, the student will be evaluated on the basis of a 15-minute talk to be given as part of the application process. The subject should have a professional relation to the respective master course.
The relevant documents are to be submitted digitally (Application documents as one complete pdf-document + Bachelor's thesis (pdf) extra) to the chairman of the selection committee (Prof. Dr. Brigitte Helmreich, Chair of Urban Water Systems Engineering, Technical University of Munich, Email: b.helmreich(at)tum.de) by 25.10.2021 at the latest.
The advancement scholarship supports skilled workers with vocational training and several years of practical experience in their first university degree program.
A full-time study program is supported with 861 euros per month plus 80 euros book allowance. In addition, there is a care allowance for children under 14 (150 euros per child). For part-time students, the subsidy is €2700 per calendar year. The benefits are a lump sum and are not dependent on income.
Applications are open until 29.11.2021.
The Free State of Bavaria awards annual scholarships to higher education institution graduates from Bulgaria, Croatia, the Czech Republic, Hungary, Poland, Romania, Russia, Serbia, Slovakia and Ukraine who have opted for postgraduate studies in Bavaria.
Funding is provided for postgraduate studies, research sojourns and doctoral studies at state and state-funded higher education institutions in Bavaria. Most importantly, you need to make it clear to us in your application that your postgraduate studies bear a meaningful connection to your undergraduate degree and that they will bring you closer to your professional goals.
The aim of the annual scholarship program is to promote scientific cooperation and student exchanges between Bavaria and Central, Eastern and Southeastern Europe.
Applications are open for the following academic year until 01.12.2021.
Here you will find further information (pdf, 355 kb).
TUM Asia provides successful applicants with a one-time grant of 50% of the tuition fees for one of the following Master's programs: Aerospace Engineering, Green Electronics, Industrial Chemistry, Integrated Circuit Design, and Rail, Transport and Logistics.
Applicants must email TUM Asia Admissions Advisors (events(at)tum-asia.edu.sg) and include this e-flyer, which also provides more detailed information about the TUM Asia Scholarship, to receive a special code. With this code, they can fill out an online application on this website. In doing so, they must also submit an essay of no more than 500 words in which applicants justify why they should receive the TUM Asia Scholarship.
Applications are accepted annually between October 1 and March 31.
In view of the coronavirus pandemic, the Hildegardis Association is launching an emergency aid program for female students who belong to a Christian denomination. The applications for the interest-free loans that the association has been granting since its foundation in 1907 are now being examined and approved in an expedited procedure. The simplified procedure includes a grant of up to €3000.
Applications can be submitted continuously.
With "Böckler-Aktion Bildung", the Hans Böckler Foundation awards scholarships to young people who could not afford to study otherwise. Students who are on their way to obtaining their high school diploma (Abitur) or entrance qualification for university of applied sciences (Fachhochschulreife) can apply. Applications are also open to those who have only recently qualified for university entrance.
Applications can be submitted up to three months before the end of the standard period of study.
With its graduation grant, the E.W.-Kuhlmann-Stiftung supports students who are about to graduate and are dependent on financial support. They can receive an interest-free loan of up to €2000.
Applications can be submitted continuously.