More than 900 foreign exchange grants awarded
TUM students top the polls for Erasmus exchanges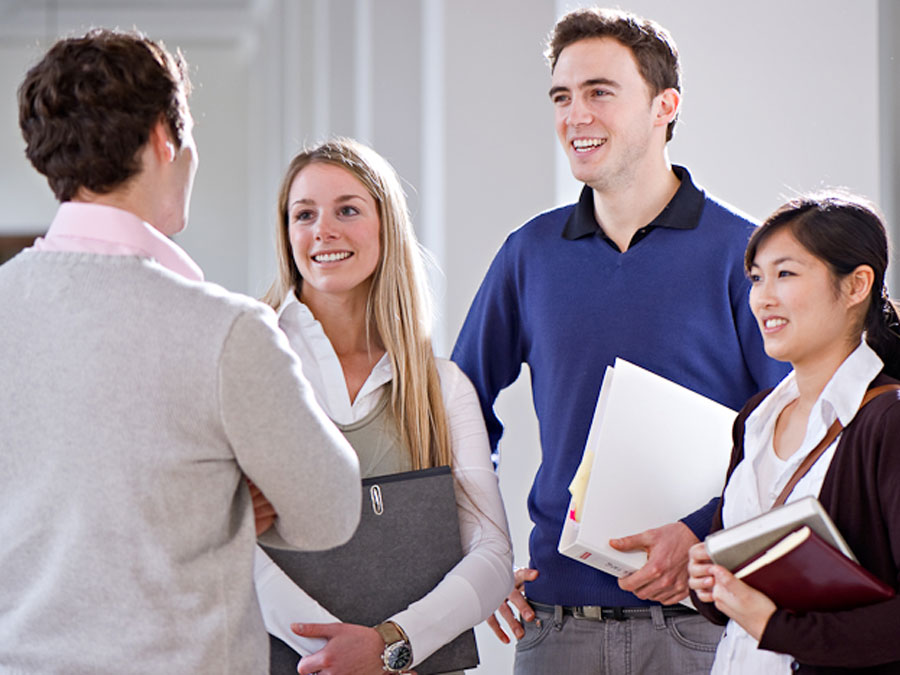 Spending time abroad during third-level studies offers a range of unique opportunities – including the chance to gain new insights into a chosen course of study, learn a new language and make friends in other countries. And the EU's Erasmus program is one of the most popular ways to study abroad. During the 2011/12 academic year, more TUM students took up the grant than any other German third-level institute, with 747 students taking lectures at other European universities and 175 completing internships outside of their home country. Over the same period, TUM welcomed 551 Erasmus students to its campus.

At TUM, the majority of the Erasmus grants went to the mechanical engineering faculty, the largest at the university. This was followed by the architecture faculty, where bachelor students are required to spend a year abroad during their study. The most popular destinations were Spain, France and Sweden.
TUM employees availed of the Erasmus program as well
The number of TUM's Erasmus students has grown rapidly in recent years. In the 2005/06 academic year, just 254 students availed of this opportunity. TUM promotes exchange by maintaining Erasmus agreements with more than 300 universities in 30 countries. In the International Office, as well as in each faculty, there are staff members specifically responsible for supporting Erasmus students. TUM professors actively encourage students to take up the offer of studying abroad – even in subjects where this was previously not common. The number of students choosing to visit TUM on their Erasmus placement is also on the rise.

And it's not just TUM students who are looking beyond Germany's borders – 85 lecturers, research managers and members of administrative staff availed of the Erasmus program during the 2011/12 academic year to train further, teach in a foreign country and network with peers.
Students blog about their time abroad (only available in German)
Technical University of Munich
Corporate Communications Center