"Magazino" Managing Director Frederik Brantner honored as one of the ten "Innovators under 35"
Technology Review: Award for TUM start-up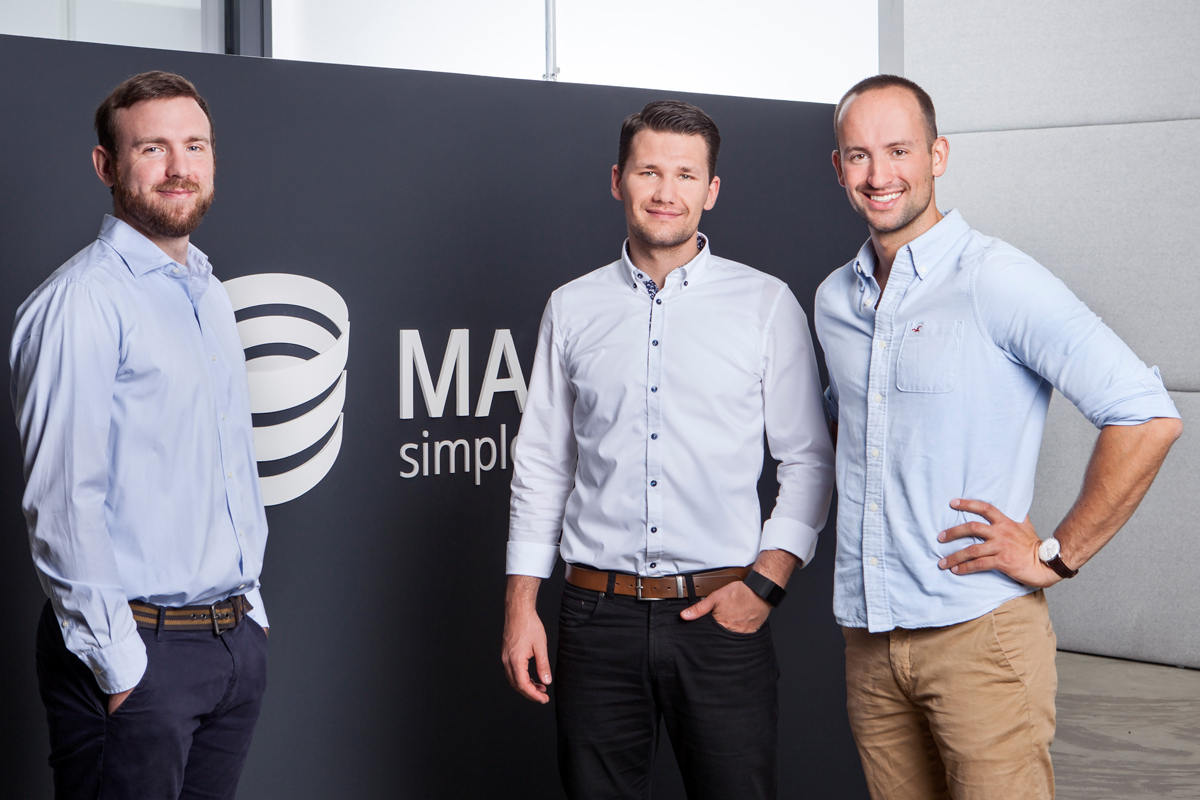 Frederik Brantner, Lukas Zanger and Nikolas Engelhard founded "Magazino GmbH" in 2014. The TUM supported the company during its initial phase, in particular with filing a request for the EXIST start-up grant and support from the Bavarian Flügge program. "TUM also provided us with space for prototyping," Brantner explains. Construction of the first robots would have been very difficult without these opportunities.

The company also received practical support from TUM, from Raymond Hemmecke, former TUM professor of Combinatorial Optimization, from the Chair of Industrial Design and the Institute for Materials Handling, Material Flow, Logistics, among others. TUM start-up consultants advised the start-up for two years.

TORU - The Intelligent Logistics Robot

"Magazino" develops intelligent robots which are to handle complex logistics tasks. In the past logistics robots have only been able to automatically transport entire pallets or boxes. Now TORU, the latest development from "Magazino", is capable of identifying and gripping individual objects. The company has developed several technologies in order to automate this process: The object is surveyed using a 3D camera and its position, after which the grip point is determined. An algorithm then calculates how the object can be placed in the most space-saving way possible.

The German edition of the MIT Technology Review honored Frederik Brantner as one of ten "German Innovators under 35" for the innovative concept. Brantner emphasizes: "This kind of award is of course always for an entire team." The awards ceremony was held in Berlin. The award for young talent is regarded as one of the most important awards for young innovators. The award was created by the US magazine MIT Technology Review 17 years ago. Previous honorees include Facebook founder Mark Zuckerberg and Daniel Ek of Spotify. The winners of the German prize are automatically nominated for the international list of the 35 best innovators under 35, issued annually by the MIT Technology Review.
Entrepreneurial University
TUM motivates academics and students to put their research results to use in entrepreneurial form and systematically supports start-ups. Together with the "UnternehmerTUM" Center for Innovation and Business Creation, TUM supports start-ups with advice, training and infrastructure throughout all phases of business creation. The start-up teams work right next door to the Entrepreneurship Research Institute. According to the latest "Start-Up Radar" by the Stifterverband for German Science, no other major university provides better support to entrepreneurial start-ups. The TUM has helped found over 700 companies since 1990.
Technical University of Munich
Corporate Communications Center