TUM President Wolfgang A. Herrmann: "A perfect match":
TUM and Imperial College London enter into European "Flagship partnership"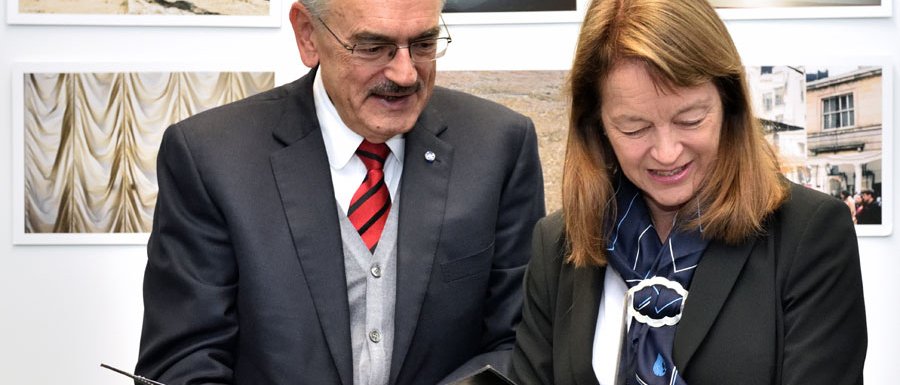 Alice Gast, President of ICL, and TUM President Wolfgang A. Herrmann finalized the "Flagship partnership" yesterday in London; the partnership builds on existing collaboration, in particular in the areas of information sciences and medicine. "In terms of their completely matching research portfolios, TUM and ICL are made for one another," commented Wolfgang A. Herrmann at the signing of the agreement. Alice Gast commented: "As a global university Imperial College is very pleased to strengthen its international network with TUM as an outstanding partner."
Today the two universities already both hold leading positions in the future-oriented field of Artificial Intelligence. The two entrepreneurially oriented universities see particular potential in the effective transfer of innovation to the economy. ICL and TUM are both in the vanguard of the "Europe's Most Innovative Universities" ranking, conducted by the British news agency Reuters. Thus for example TUM research has spun off approximately 1,000 companies since 1990, currently providing more than 15,000 jobs and with strong and ongoing support from the TUM affiliated institute UnternehmerTUM – Center for Innovation and Business Creation at TU Munich. Eight of these companies are also listed on the stock exchange. Celonis (founded in 2011) has achieved "Unicorn" status with a market valuation of over one billion US dollars.
TUM was founded in 1868, ICL was founded in 1907, both in the age of the "first Industrial Revolution".
More Information:
Technical University of Munich
Corporate Communications Center
Corporate Communications Center

presse @tum.de
presse @tum.de