International cooperation to develop an energy-generating road surface
Chinese-German research laboratory at the TUM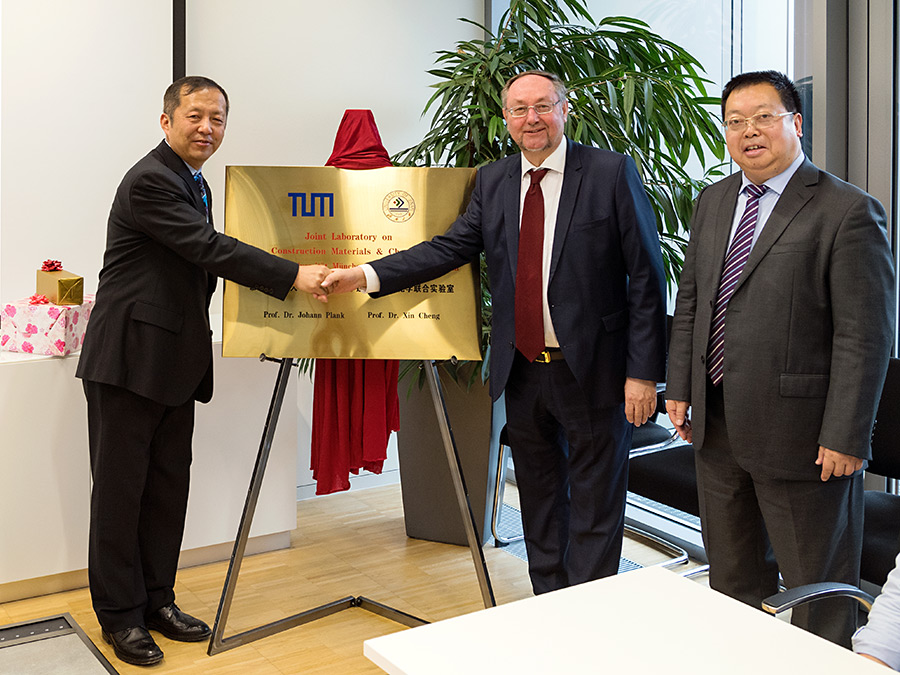 The idea of producing electricity from energy-generating road surfaces is still in its infancy. However, the concept is particularly meeting with great interest in China, a country with constantly growing energy consumption.

A collaboration between the TU Munich and University of Jinan, is now planning to establish a joint laboratory at the TUM chemistry faculty. This is to develop an energy-generating floor and road covering.
Energy-generating floor and road coverings
Energy-generating floor and road coverings produce electricity by converting the pressure load from walking or driving on them into electrical energy.

The two universities have already jointly developed a prototype, which is now to be optimized in the next step. The new laboratory will simplify and strengthen the collaboration in the future.
International collaboration
University of Jinan is located in the Chinese province of Shandong, a partner province of the Free State of Bavaria. The Chair for Construction Chemistry at TUM has been researching nanoparticles in concrete together with the University of Jinan for some years now. The Chair, headed by Prof. Johann Plank, has also been a member of an expert cluster since 2017, which was acquired by University of Jinan as part of a Chinese excellence initiative.

There is another institution founded in cooperation between the Technical University of Munich and the University of Beijing. In October 2018, a laboratory was inaugurated in China to conduct research into the causes of stomach cancer.

The TUM is endeavoring to expand its relations with universities on the Asian continent as part of internationalization. There are currently 16 partnerships with research institutions in China alone.
Contact:
Prof. Dr. Johann Plank
Construction Chemistry
Technical University of Munich
Tel.: 089 289 13151 – E-Mail
Technical University of Munich
Corporate Communications Center