Topping-out ceremony for first phase of Electrical and Computer Engineering building
Major milestone in new construction on Garching hightech campus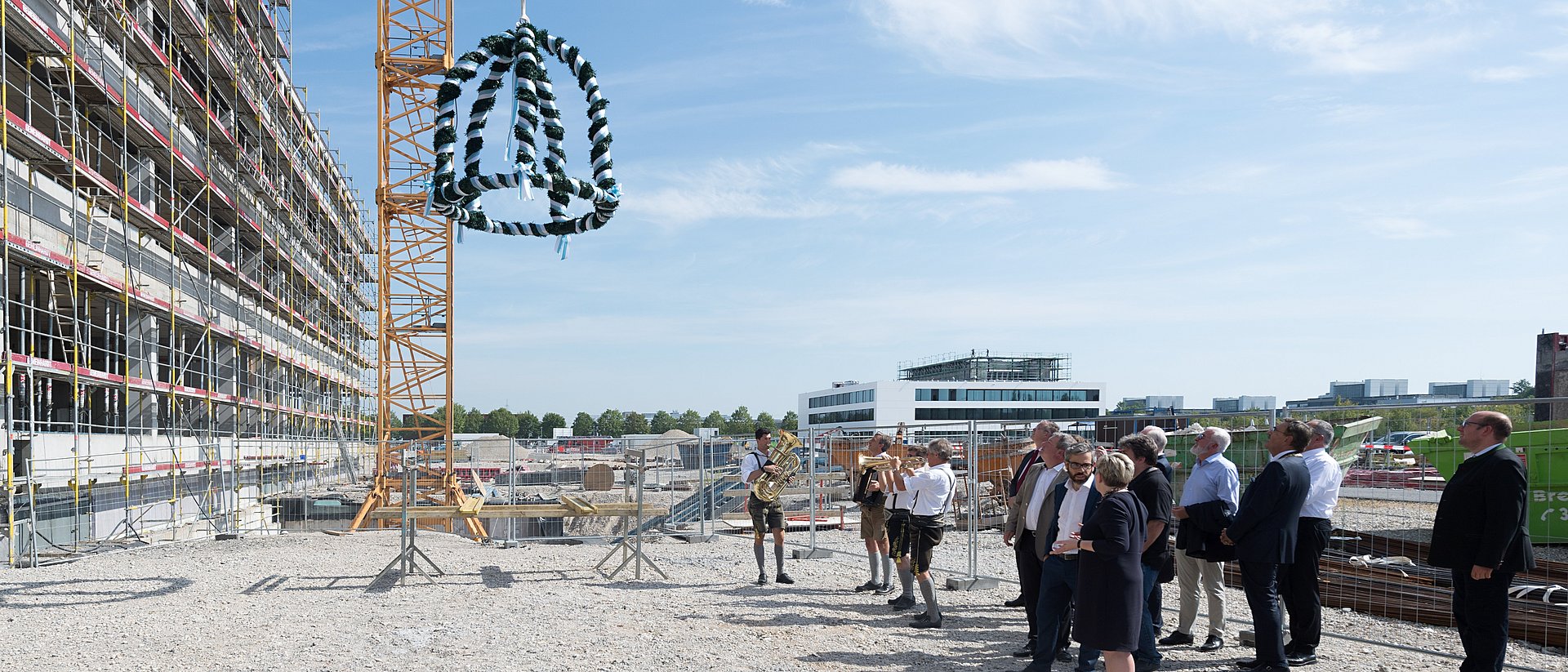 The relocation of the department will complete the development of the Garching hightech campus into an interdisciplinary scientific quarter for the future. The TUM Department of Electrical and Computer Engineering is regarded as the largest and most proficient of its kind in Germany. Another outstanding feature is the department's highly international student body.
Construction work began on the site in the summer of 2018. The new building was designed by the renowned architectural firm HENN, which won a competition for the overall planning of the complex in 2016. The design is centered around clear forms and the dialog with the neighboring Departments of Mechanical Engineering, Informatics, Physics, and Chemistry and the Fraunhofer Institute for Applied and Integrated Security (AISEC).
"The department defines a core area of our university," said TUM President Wolfgang A. Herrmann. "Over time, the physical separation from the natural sciences and engineering departments at the Garching campus would have left gaping holes in the fabric of our interdisciplinary identity."
The entire undertaking, budgeted at 540 million euros, represents the biggest construction project in TUM's 150-year history, added Prof. Herrmann. He thanked the state of Bavaria for the large investments that still lie ahead.
With the first phase, a building with a total of 7,000 square meters of usable space will be constructed. The plans call for student workplaces and study halls, seminar rooms and workshops as well as a computer pool and lecture hall. It will also contain laboratories with clean rooms, workshops for wood, plastics and metalworking and a two-story testing hall. The building will provide work space for 150 employees and 300 students. In total, the new department will have approx. 45,000 square meters of primary usable space.
Further information and links