Theresa Stoll on her way to Tokyo
Between Judo and Medicine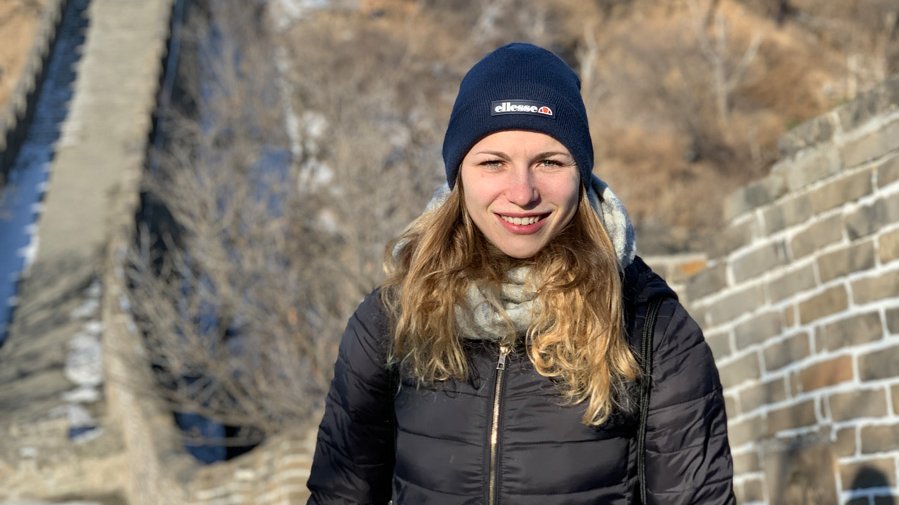 Theresa, since when do you do Judo?
Theresa Stoll: I started over 16 years ago, together with my twin sister Amelie.
How did the two of you come across this activity?
We used to pick up our eldest brother from judo training together with our mom, and we started romping around on the mats. Soon, we started training ourselves and somehow slipped into the competitive sports track.
Does your brother still do Judo today?
He is now a coach at a Munich club, but not active himself.
Do you still train together with your sister?
Most of the time, yes. We are both in the national team and in the same weight class. In Judo, only one person per country can qualify for the Olympics in a weight class. Thus, we are also competitors. But we have always been training partners with the same goal.
Was qualifying for the Olympics your biggest dream?
Absolutely. I guess the Olympics are the biggest dream for every competitive athlete.
When did you first realize that you could make it?
When I won the home Grand Prix in Düsseldorf in 2017. Now, I still have half a year until the Olympics, and that's why I'm counting the days, trying to focus only on training.
How do you prepare yourself?
I am concentrating on my sport right now, and I took a semester off at university so that I don't have to make any compromises. I will spend a lot of time with my mental coach and analyze fight videos with my coach to improve my technique and adjust my tactics to my opponents. I will try to reach my limits in every training session to get one or two percent more out of it.
How often do you train?
In total, I have eleven to twelve sessions a week, so I usually train twice a day.
What does your training week look like?
The evening is always fixed, from Monday to Friday, mainly focusing on judo technique and training competitions, in Japanese "Randori". The morning training sessions differ, but we mainly focus on strength, endurance, and coordination. On Saturdays, I usually have a day off – and there are usually one or two sessions on Sunday, depending on the training schedule.
How do you manage to reconcile your sport and your course of study?
My studies are going quite well on the side, but I have to organize myself well. At the beginning of the semester, I always take my training plan to the study coordinator of our faculty. Then, he schedules my exams and puts me in study groups so that I can attend most dates. I am less present in the lectures and have to do a lot of learning while I'm on the road.
Do you travel a lot through Judo?
Yes, of course… especially for the competitions. But we also visit Japan for longer training camps from time to time. At the end of November, we spent one week in Japan and two weeks in China for training and the Masters tournament. We even had time for a short tour program and visited the Great Wall of China.
What do you like to do when you have free time?
I try to spend as much time as possible with my friends and, if possible, I really like to go to the mountains, as I am in the sports hall so often because of Judo.
Medicine or competitive sports, what about your future?
I am really passionate about both, and I wouldn't want to give up either. When I'm finished with my training, it's good for me to work hard mentally – and when I can't concentrate on learning any more, it helps me to work out. Later on, I definitely want to be a doctor, that's why I do what I do. But right now, my focus is on the Olympics, of course.
(Interview: Verena Pongratz)
Theresa Stoll (24) was born in Munich. She is a student of Medicine at TUM, in her eighth semester, and she fights at TSV Großhadern. In 2019, she won her fourth consecutive German championship title. Theresa's first fight at the 2020 Olympics will be on July 27 at Nippon Bud?kan, followed by a mixed team competition together with the men's team on August 1. More information: Team Germany Theresa Stoll