Biodiversity increases the efficiency of energy use in grasslands
Eat or be eaten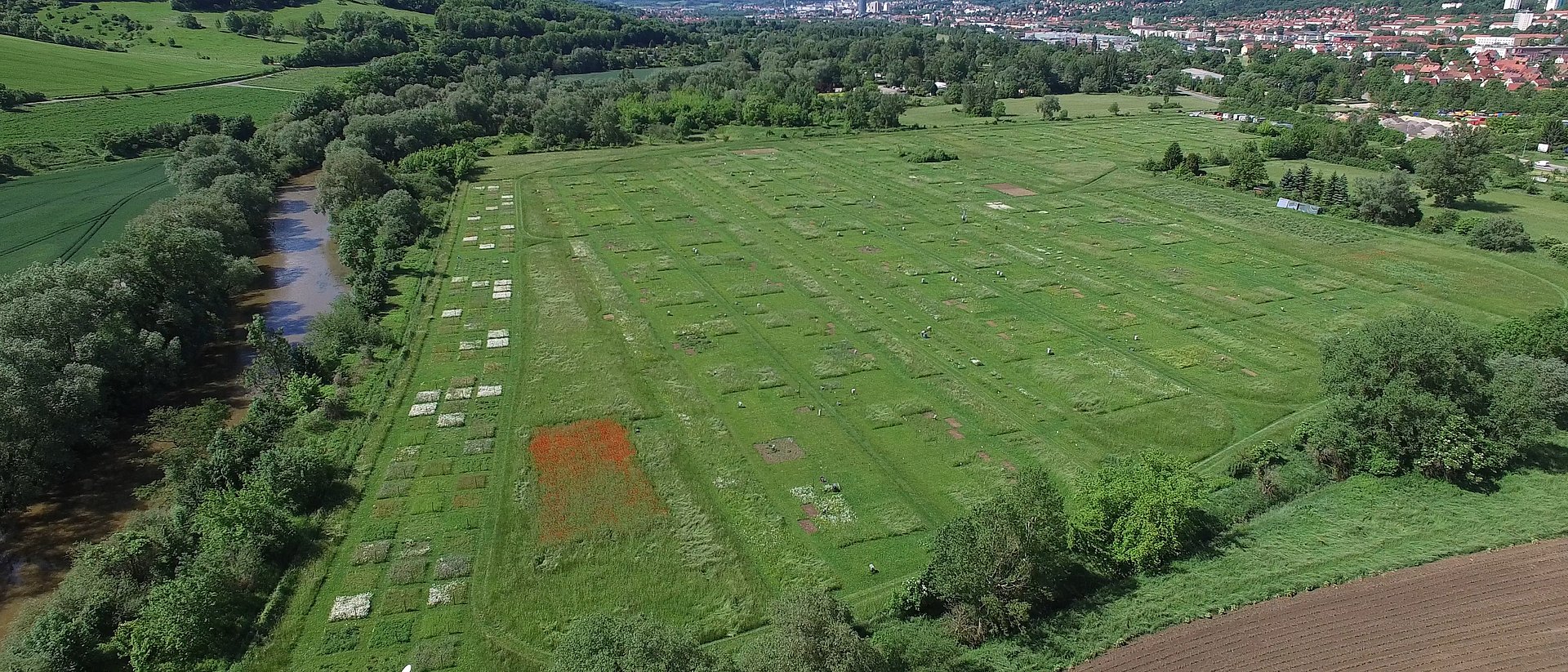 For the first time, they did not just investigate one feeding type such as herbivores but the integrated feeding relationships across an entire ecosystem. Previous research examining the effects of biodiversity on the functioning of ecosystems focused mainly on single feeding levels (trophic levels) or simplified food chains.
"We have analyzed an entire feeding network – in other words, multitrophic interactions – above and belowground. This is indispensable for understanding the effects resulting from global species extinction," explained Dr. Sebastian T. Meyer, a researcher at the Chair for Terrestrial Ecology at the Technical University of Munich (TUM) and lead author of the study.
Oksana Y. Buzhdygan, Sebastian T. Meyer, Wolfgang W. Weisser, Nico Eisenhauer, Anne Ebeling, Stuart R. Borrett, Nina Buchmann, Roeland Cortois, Gerlinde B. De Deyn, Hans de Kroon, Gerd Gleixner, Lionel R. Hertzog, Jes Hines, Markus Lange, Liesje Mommer, Janneke Ravenek, Christoph Scherber, Michael Scherer-Lorenzen, Stefan Scheu, Bernhard Schmid, Katja Steinauer, Tanja Strecker, Britta Tietjen, Anja Vogel, Alexandra Weigelt, Jana S. Petermann (2020). Biodiversity increases multitrophic energy use efficiency, flow and storage in grasslands. Nature Ecology & Evolution.
Further information and links
In the so-called "Jena Experiment", scientists from various universities in Germany, the Netherlands and Switzerland study the significance of biological diversity (biodiversity) for ecosystems. Grasslands of varying diversity are used as a model system. In the year 2002, plant communities of 1-60 plant species and 1-4 plant functional groups (based on a species pool of 60 species) were sown to measure and compare flows in biogeochemical cycles and the interactions between organisms. The results show that a higher plant diversity leads to multifaceted positive effects for these cycles and other processes in the ecosystem. Many of the results from the examined model systems can be applied to other ecosystems as well as agricultural areas.
The Chair of Professor Wolfgang Weisser is part of the Hans-Eisenmann-Forum (HEF) for Agricultural Sciences, a Central Institute of TUM.
Links:
Technical University of Munich
Corporate Communications Center
Contacts to this article: