Can continuous monitoring provide protection for patients?
In-ear sensors to help in fight against COVID-19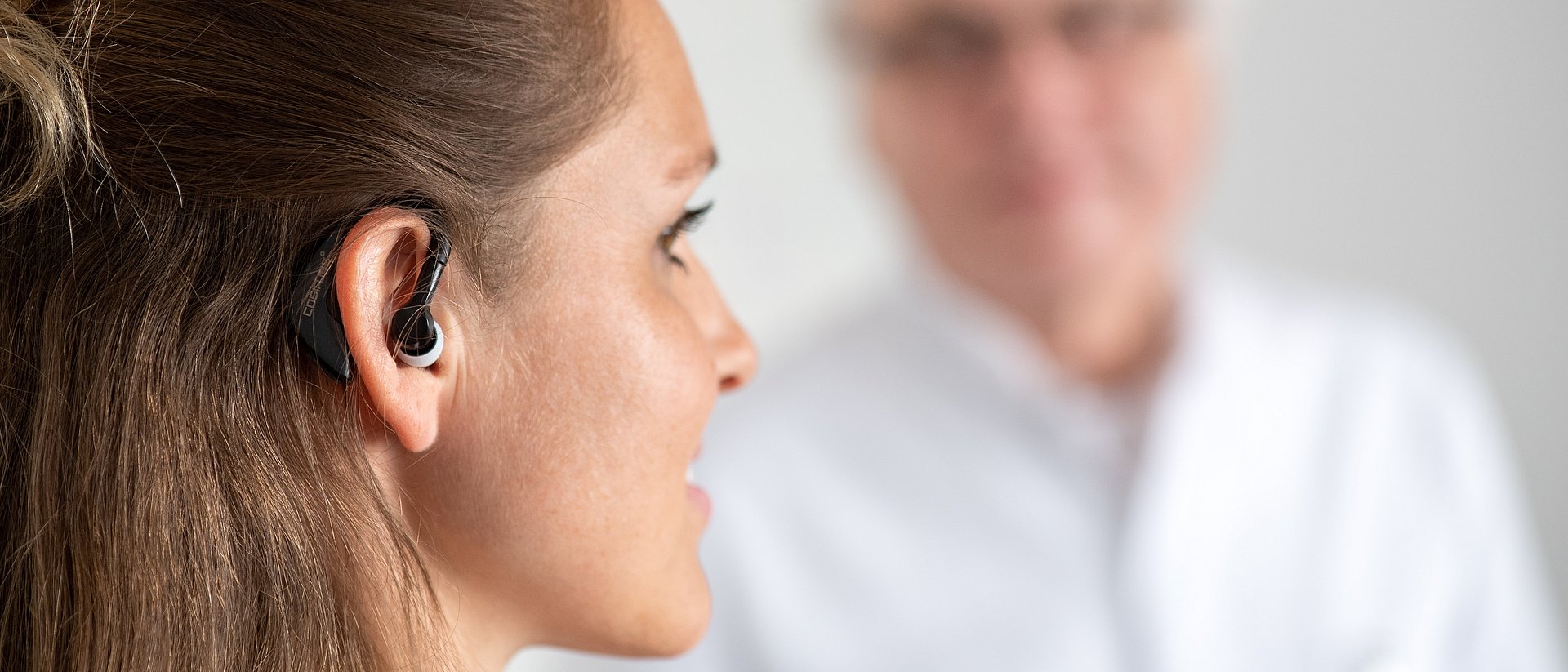 The illness caused by the new coronavirus, SARS-CoV-2, can be roughly divided into two stages. During the first stage, in which symptoms are not acute, infected individuals can generally remain at home. In serious cases, this is followed by a second stage with worsening symptoms in which some patients develop severe pneumonia. "In these cases, patients must be admitted to a hospital as quickly as possible. The sooner they receive good medical treatment, the better the prognosis," explains Prof. Georg Schmidt, the head of the Biosignal Analysis Working Group at TUM's university hospital Klinikum rechts der Isar.
Prof. Schmidt and his team now want to assess whether a high-tech solution – specifically, an in-ear wearable sensor – can speed up the detection of worsening symptoms in COVID-19 patients. They also hope that prompt treatment will ease the workload of intensive care units by eliminating the need for intensive treatment, including mechanical ventilation, in some cases.
Further information and links
Frequently asked questions for patients:
Who are the potential study participants?
The study will track COVID-19 patients who are Munich residents and over 60 years of age. They must have a confirmed diagnosis and require neither intensive care nor mechanical ventilation at the time of enrolment. To obtain usable data, the study needs at least 1,200 participants.
Can I volunteer for the study?
Yes, it is expected that from the beginning of next week, the Department of Health and Environment of the City of Munich will send out a flyer with the contact details of the study team at the Klinikum rechts der Isar, together with general information to all persons eligible for the study. Those interested can contact the Klinikum rechts der Isar using the data provided and participate in the study on a voluntary basis. Other persons cannot participate in the study.
There is a central telephone number for inquiries: +49 89 4140 8585.
Technical University of Munich
Corporate Communications Center
Contacts to this article:
Prof. Dr. Georg Schmidt
Technical University of Munich (TUM)
Klinikum rechts der Isar
Clinic and Policlinic for Internal Medicine I, Cardiology
Tel: + 089 289 22731
gschmidtspam prevention@tum.de