TUM start-up Kinexon facilitates restart in US sports
Tracing Corona with wearables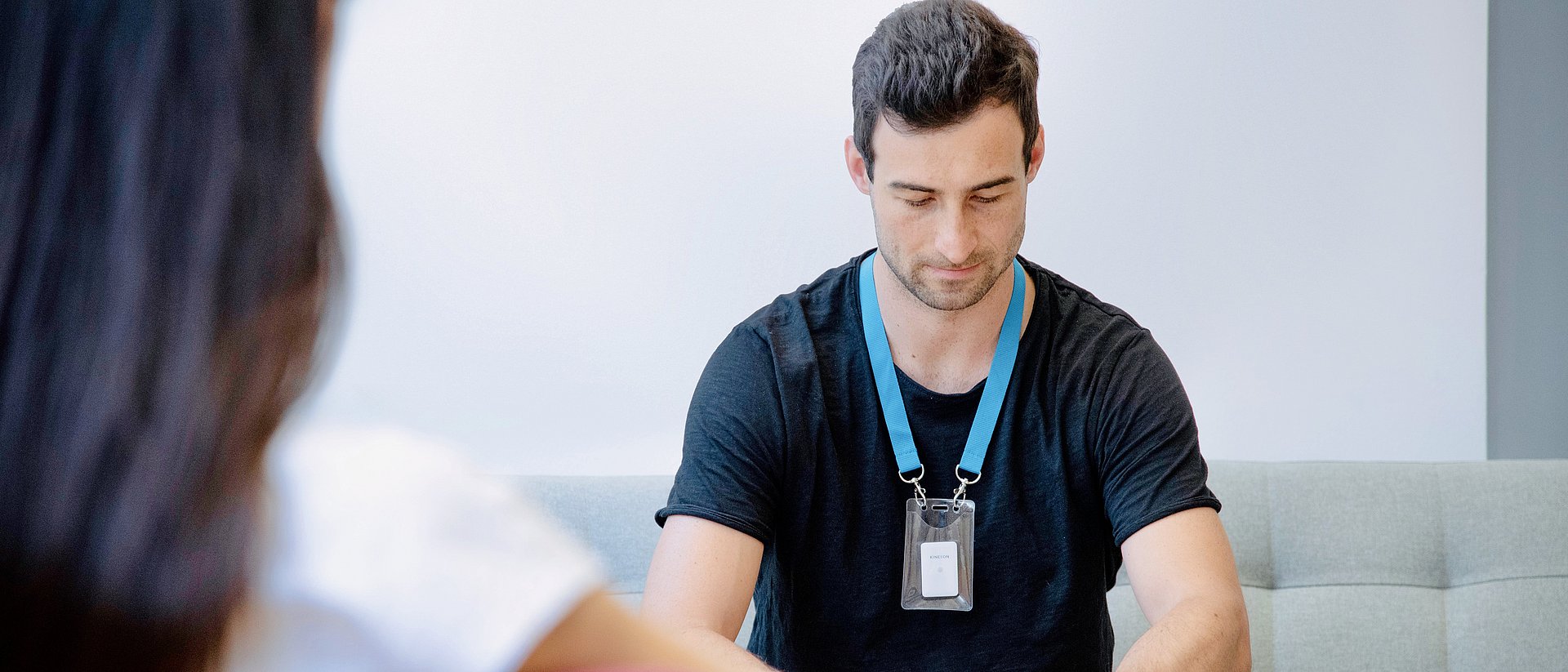 At the beginning of the Corona pandemic the TUM start-up Kinexon quickly developed a system that issues a warning in case of inadequate social distancing and which also supports contact tracing. The heart of this "SafeZone" solution is a little white box equipped with a sensor that can be carried on the body as a wearable for example on an armband, clip or lanyard. When two of these sensors come into proximity with one another for a certain period of time, they issue an optical and acoustic warning signal. The minimum separation distance can be set to various values, for example to the 1.5 meters recommended by the Robert Koch Institute, in order to minimize the risk of Covid-19 infections. In addition, the company offers contact tracing software which renders the chains of infection transparent without violating personal rights.
Precise tracking with ultra-broadband technology
In contrast to the official German Corona tracing app, the Kinexon system uses ultra-broadband technology instead of Bluetooth. This facilitates more precise time and distance measurements, exact to less than 10 cm, so that among other things it is possible to detect whether two people are standing back to back or facing one another. Kinexon is not addressing the product to private individuals, but to companies looking for support in compliance with Corona regulations. In the meantime the system is not only in use at large corporations in Germany, it's also an essential element in the restart of the US professional football and basketball leagues.
"Kinexon is another outstanding example of the living entrepreneurial spirit of our graduates", says TUM president Thomas F. Hofmann. "The Kinexon success story and the wide range of support available at TUM are the best motivation for the next generation of founders."
ENRICHING INTERDISCIPLINARITY DRIVES START-UP SUCCESS
Initially the company concentrated on the sports and media sectors: "The idea was born about eight years ago, when Alexander Hüttenbrink and I learned during a tour of the Allianz Arena soccer stadium how cumbersome it was to capture performance data," recalls Oliver Trinchera, co-founder and, together with Hüttenbrink, managing director at Kinexon. "It has to be possible to do that faster and better in a high-tech country like Germany, we thought. So, while we spent our days working on our doctorates at the TUM School of Management, we spent the nights developing the idea for Kinexon."
Before his doctorate Oliver Trinchera combined management science with courses at the Department of Electrical and Computer Engineering in the Master's program "Management and Technology". "I found the connection of entirely disparate worlds in this degree program highly enriching," says Trinchera. Additional studies at the Center for Digital Technology and Management (CDTM) further prepared Trinchera to found a tech company. And the connection with TUM remained after the company was founded: For example, a team from the Chair of Industrial Design participated in product design and many of the company's employees are TUM alumni.
The first product version after only eight weeks
The idea for a Corona safety system arose very quickly: "Because of the contact with our suppliers in Asia we suspected very early that considerable challenges were in store for the economy and society. At the time there weren't many here in Germany for whom the topic was so evident," says Oliver Trinchera. "Our advantage was that we not only had insights into the demands of industry and had experience with wearables, we also had sensors which were already internationally certified." This meant the company was able to develop a first version of its product in only about eight weeks. "The best people on our team put in an enormous amount of effort and dedication. Our cohesive supply chains and good references let us acquire a large number of customers in a short period of time – and we helped companies maintain operations and protect their employees at the same time," says Trinchera.
Since its founding in 2012 Kinexon has grown to a headcount of over 200 and has corporate locations in Chicago and New York. Development and production are however still based in Bavaria.
Further information and links
Over 70 technology start-ups are founded at TUM every year and receive Europe-wide outstanding support. UnternehmerTUM, the Center for Innovation and Business Creation at TUM, offers assistance in all phases of a start-up, from coaching for the business model to the accelerator program, from prototype construction in the high-tech workshop to venture capital. In the university's incubator, the start-up teams benefit not only from the infrastructure but also from the latest scientific findings of the Entrepreneurship Research Institute.
Technical University of Munich
Corporate Communications Center
Corporate Communications Center

a.schmidt @tum.de
089/28922728
presse @tum.de