A model for accelerated research transfer
Bavarian funding for TUM Venture Labs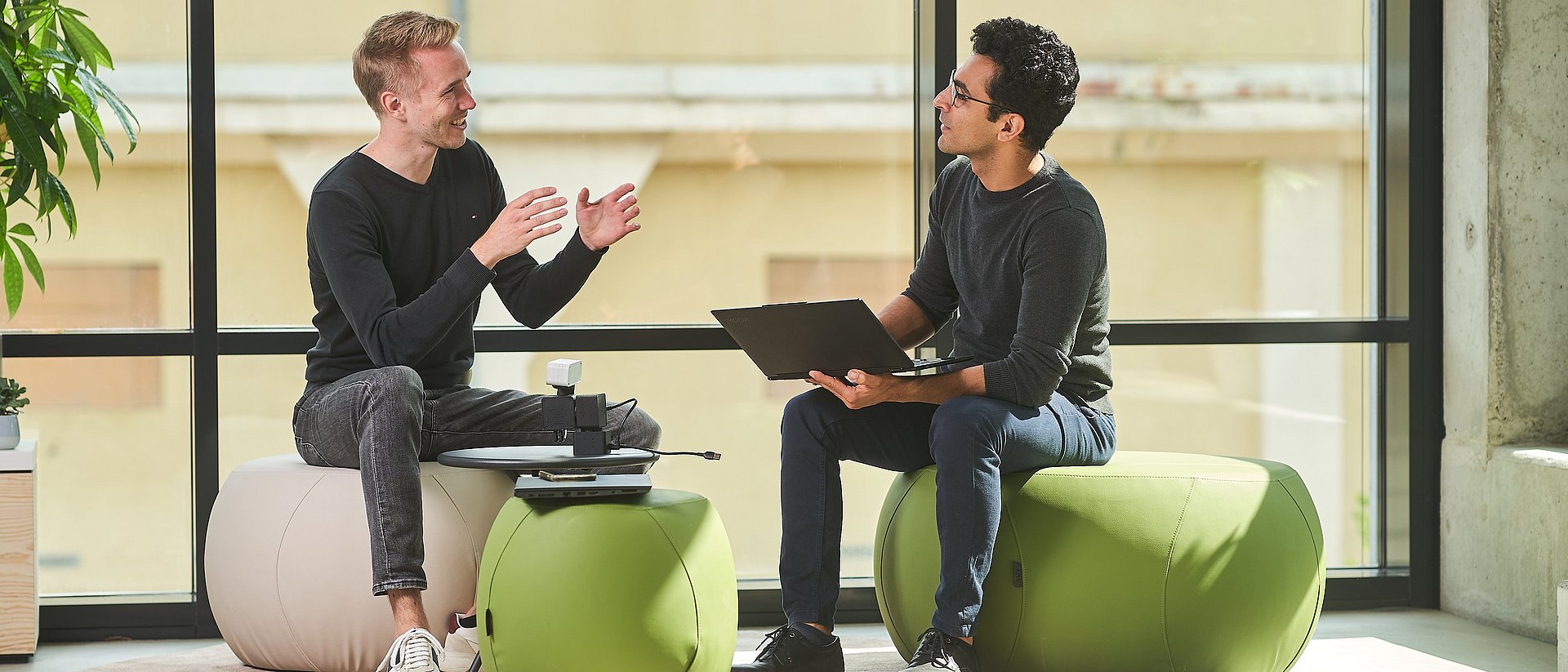 Each of the TUM Venture Labs focuses on a specific future-oriented topic such as artificial intelligence, robotics or quantum technology. In these areas, the labs offer founder teams a direct connection to cutting-edge research, specific technical infrastructure and to experts with a deep understanding of the respective market involved. They also promote intensive networking with highly distinguished partners in the industry sector.
To ensure that creation of not only individual companies, but rather entire start-up families, the TUM Venture Labs create dynamic ecosystems uniting start-ups, scientists, investors and experienced companies.
The best possible infrastructure for deep-tech development
"The TUM Venture Labs unleash the joy of innovation. Their unique structure helps them rapidly turn cutting-edge research into innovative applications – The labs are a start-up catalyst and our Bavarian blueprint for promoting a new start-up culture at our universities. 'Idea from Bavaria' is becoming 'Made in Bavaria'!" says Markus Blume, Bavarian State Minister of Science and Art.
"The support from the Bavarian State government is a great help to us when it comes to offering the dynamic and creative founder teams the best possible infrastructure for deep-tech development," says TUM President Prof. Thomas F. Hofmann. "We want to take Munich a step closer to becoming Europe's leading technology hub, thus adding to the technological sovereignty of the EU in the most important fields of the future."
"The TUM Venture Labs also let us strengthen partnerships with other innovative universities and research institutes in Bavaria, Germany and Europe," adds Prof. Helmut Schönenberger, CEO of UnternehmerTUM and TUM Vice President for Entrepreneurship. "We're making an important contribution to the European innovation system with the exchange of information and joint support for outstanding entrepreneurial talents and spin-offs."
200 research-based founder teams
Since the October 2020 launch, eight Venture Labs have been operative in the technological fields Software/AI, Robotics/AI, Quantum, Aerospace, Built Environment, Chemistry, Healthcare and Food-Agro-Biotech. Labs in the focus areas Additive Manufacturing and Sustainability/Circular/BioEconomy/Energy will begin in the next few days, with Smart Mobility to follow soon thereafter. Approximately 200 highly promising founder teams are already being supported by the Venture Labs and are enjoying the benefits of the custom-tailored support range in preparing their spin-offs. This includes incubation areas, laboratories and technical infrastructure, educational and venturing programs as well as access to global networks of companies and investors.
TUM and its Affiliated Institute UnternehmerTUM have a unique success story: 70 to 80 technology-based start-ups are founded here each year. In 2021 alone start-ups throughout Germany supported by TUM and UnternehmerTUM raised three billion euros in venture capital, equivalent to approximately 18 percent of the total German venture capital volume. The partners in the TUM Venture Labs initiative, the only one of its kind in Europe, now want to take their entrepreneurship activities to a new level.
Further information and links