Strüngmann family investing 25 million euros in start-up funding
A strong partner for TUM Venture Labs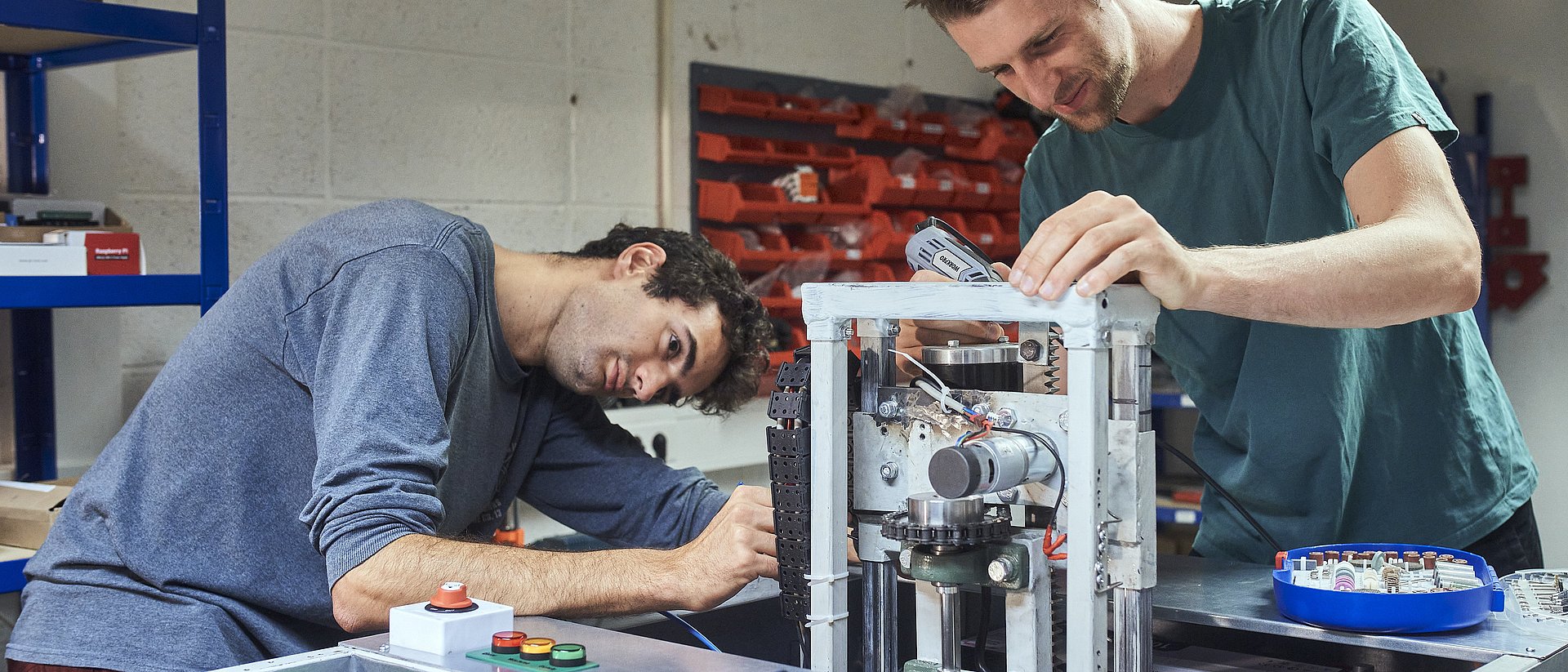 Andreas and Thomas Strüngmann said: "UnternehmerTUM and TUM have created an outstanding start-up ecosystem over the past 20 years. With this funding commitment, our family wants to make a difference by accompanying even more students and scientists on a successful entrepreneurial career." The two entrepreneurs have already made successful investments in scientific start-ups such as Biontech.
BayWa AG and the Nemetschek Group have also recently signed agreements to support the TUM Venture Labs. Additional support from the private sector, family offices and the public sector are to be announced in the coming months.
Research transfer in key areas
The TUM Venture Labs specifically target key technology fields, creating dynamic ecosystems that bring together start-ups, research, investors and experienced companies. They are intended to boost the number of research-driven tech spin-outs at TUM, inspired by the example of Stanford and other leading entrepreneurial universities around the world.
Since being launched in October 2020, eight Venture Labs have gone into operation: Software/AI, Robotics/AI, Quantum, Aerospace, Built Environment, Chemistry, Healthcare and Food/Agro/Biotech. Three more labs are planned: Additive Manufacturing, Smart Mobility and Sustainability/Bioeconomy/Energy. The integrative cooperation between the individual TUM Venture Labs facilitates innovation at the interfaces between the technology fields. This sets them apart from similar start-up initiatives at other top entrepreneurial universities around the world.
Around 100 teams of prospective entrepreneurs are already benefiting from the customized support concepts, incubator spaces, training and venturing programs offered by the labs. They also gain access to a global network of companies and investors as they plan the launch of their start-ups.
En route to becoming an innovation metropolis
TUM President Prof. Thomas F. Hofmann welcomed the cooperation with the Strüngmann family: "This is yet another milestone in the development of Munich as a key innovative technology hub in Europe. I am confident that our initiative will continue to attract partners from the private sector, research institutions and politics, which will enable the TUM Venture Labs to incubate entire families of enterprises that will compete internationally with research-based deep-tech applications."

"The unique selling point of Munich's innovation and start-up scene is the pooling of resources between universities, start-ups, the public sector, established companies and entrepreneurial families," said Prof. Helmut Schönenberger, the founder and CEO of UnternehmerTUM and Vice President Entrepreneurship at TUM. "The commitment of the Strüngmann family to support UnternehmerTUM and the TUM Venture Labs is a shining example of the spirit of cooperation that defines Munich as a thriving innovation and start-up center."
Further information and links