Celonis has second-highest valuation among European start-ups
Germany's first 10 billion dollar start-up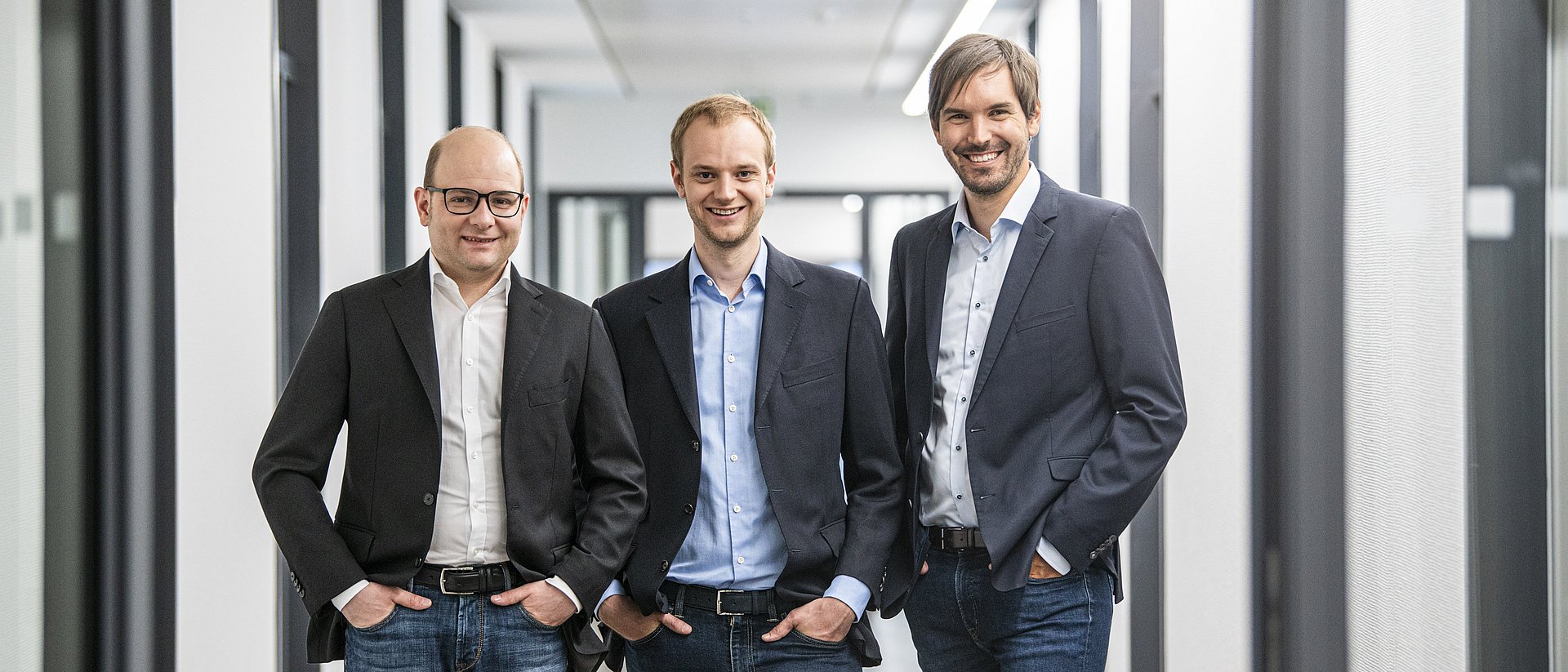 Celonis has announced a remarkable success: In its fourth round of funding, the company raised one billion dollars from investors, resulting in a valuation of around $11 billion. This makes it the first German decacorn. This is the term applied to start-ups that achieve a valuation of over $10 billion without an IPO. According to the German business daily Handelsblatt, Celonis is the second most valuable start-up in Europe, behind the Swedish payment provider Klarna.
Just seven years after its launch, Celonis reached unicorn status – defined as a $1 billion valuation – in 2018. Such unicorns are still rare in Germany today. According to Handelsblatt, only 14 other current start-ups have crossed this threshold – including two others from TUM: Lilium is developing an electric flying taxi, and Personio provides software that enables small and mid-sized companies to digitalize their HR processes.
Efficient processes thanks to artificial intelligence
The software provided by Celonis analyzes companies' processes and detects weak points with low efficiency. The tool achieves this regardless of the industry or the type of business process. Celonis is regarded as a global market leader in this technology called process mining, which is based on complex mathematical methods. Half a year ago it launched an execution management system that uses artificial intelligence to offer proposed solutions to the problems identified through process mining.
The founders, Bastian Nominacher, Martin Klenk and Alexander Rinke, studied finance and information management, informatics and mathematics. In addition to the advice from the TUM start-up consulting unit, they received help in developing their business model and a corporate identity from the Chairs for Information Systems, Industrial Design and Entrepreneurship. The company, which has its second headquarter in New York and currently employs 1300 people with total sales of more than 100 million euros, still maintains close ties to the university.
Support programs – from the business model to an IPO
Every year TUM spawns around 80 technology-focused start-ups. TUM and UnternehmerTUM, the Center for Innovation and Business Creation, provide programs tailored to the various phases of building a business – from creating the business model to management training, and from market entry to a possible IPO. The TUM Venture Labs offer an entire research ecosystem for start-up teams working in important scientific fields. Up to 30 teams can use offices in the TUM Incubator to prepare for the launch of their companies. Through its own venture capital fund, UnternehmerTUM invests in tech companies displaying strong potential. Meanwhile, with MakerSpace and the Bio.Kitchen, it provides a 1500 square meter high-tech prototype workshop and biotechnology lab. According to the "Gründungsradar" survey, no major German university provides better support for founding teams.
Further information and links
Technical University of Munich
Corporate Communications Center