Videos: Scholarship holders talk about their experiences
"Thank you, Deutschlandstipendium"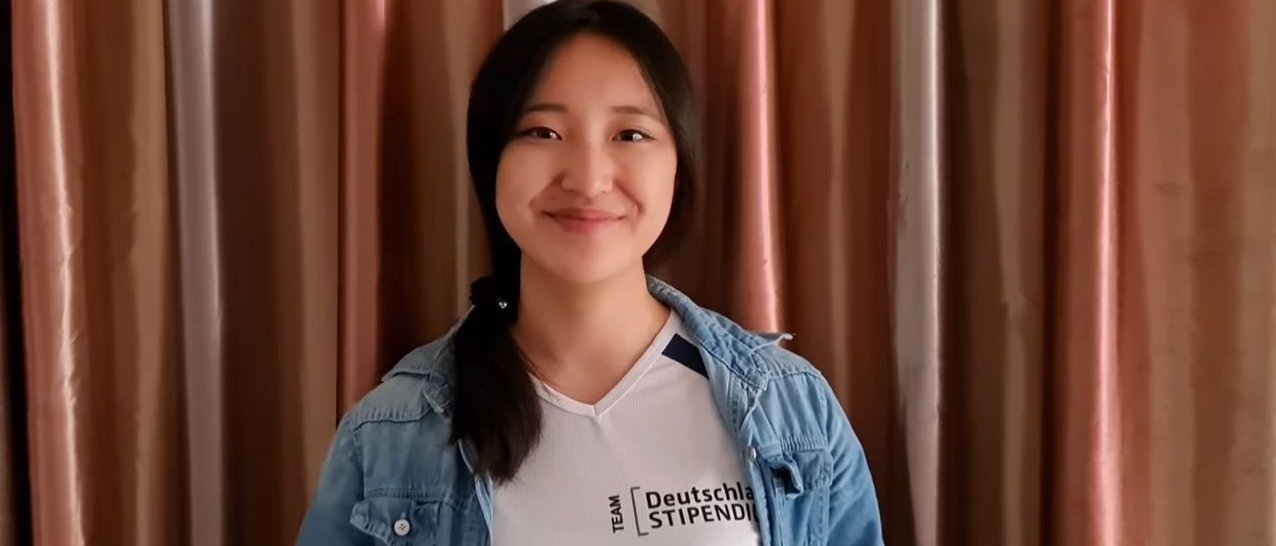 A scholarship that gives courage
The Deutschlandstipendium gave Nadja Yang the courage to keep going and also to apply for other scholarships. Having completed her degree in chemical engineering at TUM, she is now pursuing her doctorate in Oxford. In this video she talks about what being supported by the Deutschlandstipendium meant to her.
From scholarship holder to sponsor
Florian Brunner is studying political sciences – and has been a sponsor of the Deutschlandstipendium for three years now. To him, this scholarship has given a great boost of self-confidence, when he received it. It is this boost that he wants to pass on to other students.
The first engineer in her family
Shubhangi Bhadoria received a Deutschlandstipendium while doing her Master's degree. She is the first engineer in her family and the first one to go abroad for her studies.
Much more than just financial support
Simon van Endern received the Deutschlandstipendium several times – and donated a part of his scholarship to fund one himself. Together with other alumni he went on to start up a support association (Förderverein) for the Deutschlandstipendium at TUM. This scholarship means much more to him than just financial support.
"Thank you, Deutschlandstipendium"
Coming from Paraguay, Susana Sutor has been living in Germany since 2014. For her, the scholarship was not only a confirmation of her abilities, but in some way also provided support in a difficult time of her life. After finishing her degree, she is still contact with her sponsor, taking part in the TUM Skills Program and at working for her sponsor as a student worker.
Further information and links
Achievement can mean many things – and apart from obtaining certificates, it can also be a matter of commitment to society. That is why the Deutschlandstipendium supports people who get involved, with regard to academic performance, social commitment, and other social criteria.
The scholarship holders receive 300 Euros per month for one year. Half of the money is provided by the federal government, which initiated the scholarship program.
The universities themselves get the other half from companies, foundations, and private individuals. In the ten years since the start of the Deutschlandstipendium, TUM has awarded a total of around 5,300 scholarships, more than 800 in the funding year of 2020/2021 alone.
Students can apply from June 28 to July 11, 2021. Additionally, prospective students who have completed their Abitur can also apply from July 26 to August 8, 2021. There is no age restriction.
Technical University of Munich
Corporate Communications Center
Contacts to this article:
For students:
phone +49 89 289-28064, -28067
Consultation hour (by telephone): Monday to friday 9–12 a.m.
deutschlandstipendium(at)tum.de
Please note: Office hours are cancelled until further.
For sponsors:
Susanne Birkeneder
phone +49 89 289-25466
susanne.birkeneder(at)tum.de