Tweet from space to TUM students
Astronaut and alumna Samantha Cristoforetti greets TUM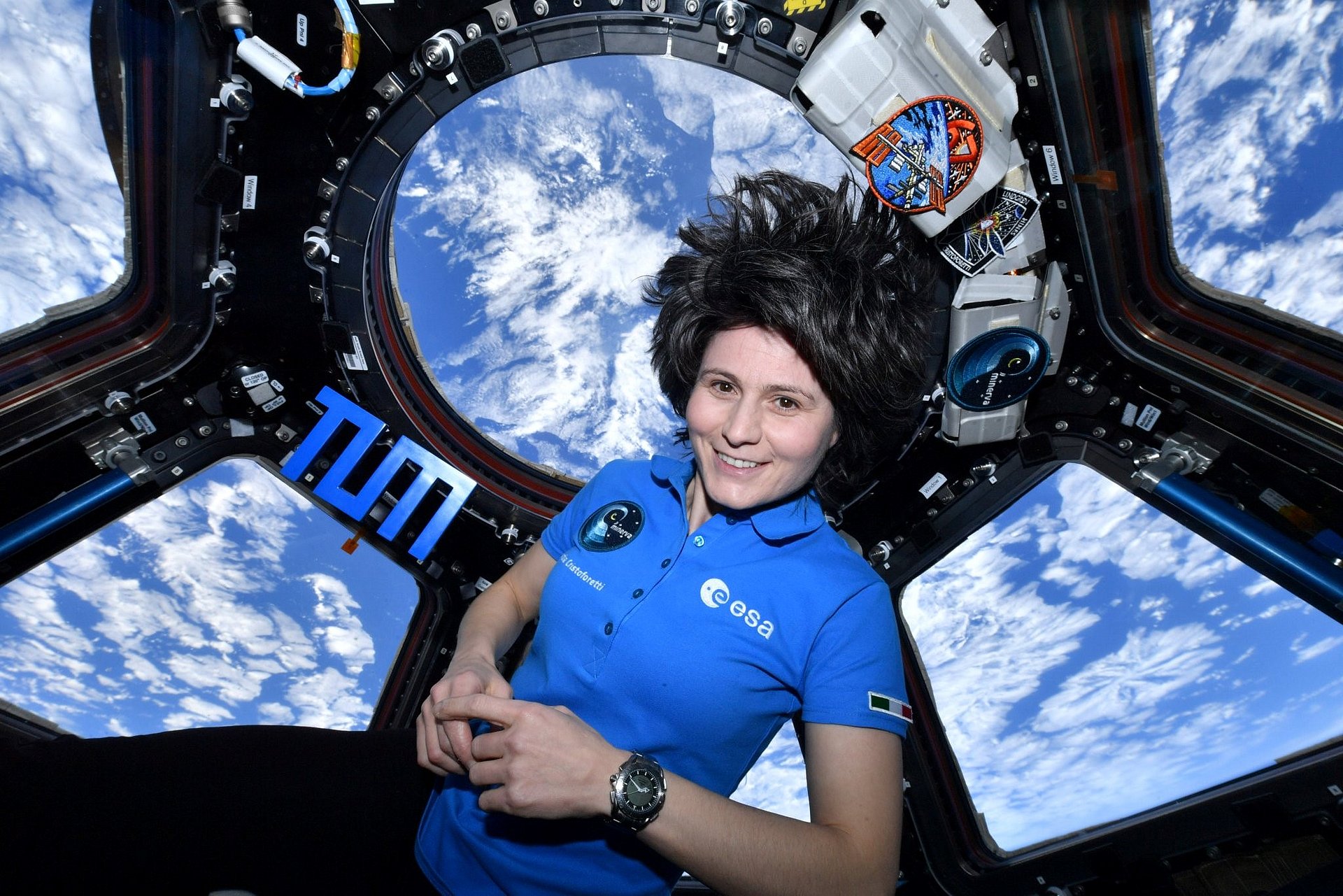 Cristoforetti added that she could imagine how intensively her successors at TUM must be preparing for their exams, posting to Twitter from space: "Keep up the good work and good luck!" The Italian alumna is presently on a six-month mission aboard the ISS, orbiting the earth at an altitude of 408 km.
Cristoforetti took a photo in the space station of herself with a TUM logo floating next to her in zero gravity. She brought the logo along on her mission to illustrate her close connection to her university and her gratitude for the excellent education she received.

From 1996 until 2001 the astronaut earned her graduate degree (Diplom) in mechanical engineering at TUM with a focus on drives and lightweight structures in aerospace. "So many great memories come to mind when we [pass] over southern Germany and I can spot Munich and Garching," tweeted Cristoforetti, adding that if she zooms in a little bit she can even identify the Mechanical Engineering building on campus.
Praise and gratitude from the president
TUM president Prof. Thomas F. Hofmann thanked the alumna for her loyalty: "Samantha Cristoforetti is a fantastic role model for our students. She has demonstrated how far you can go with the right education and an incredible amount of courage. Servus Samantha! We're proud of you!"
A childhood dream come true
This is Cristoforetti's second mission in space. In 2014 the mother of two spent almost 200 days in orbit. Even as a child she had already dreamed of becoming an astronaut someday, she told the TUM alumni magazine KontakTUM before her second take-off in April 2022 in a SpaceX Crew Dragon spacecraft. Her childhood bedroom was full of space posters. She was thrilled by science fiction novels and non-fiction books on the topic of outer space.

After earning her degree in mechanical engineering at TUM she joined the Italian air force where she was one of the first women to be trained as a fighter pilot. Cristoforetti ultimately bested more than 8,400 applicants and in 2009 was selected by the European Space Agency (ESA) for the European Astronaut Corps.

Her enthusiasm for science and space is still enormous, as she told KontakTUM: "The ISS is a highly specialized laboratory. We conduct research here which would not be possible on earth due to gravity. We're directly helping to move important innovations forward. That's incredibly motivating to me."
Further information and links