TUM structural reform continues
TUM launches School of Social Sciences and Technology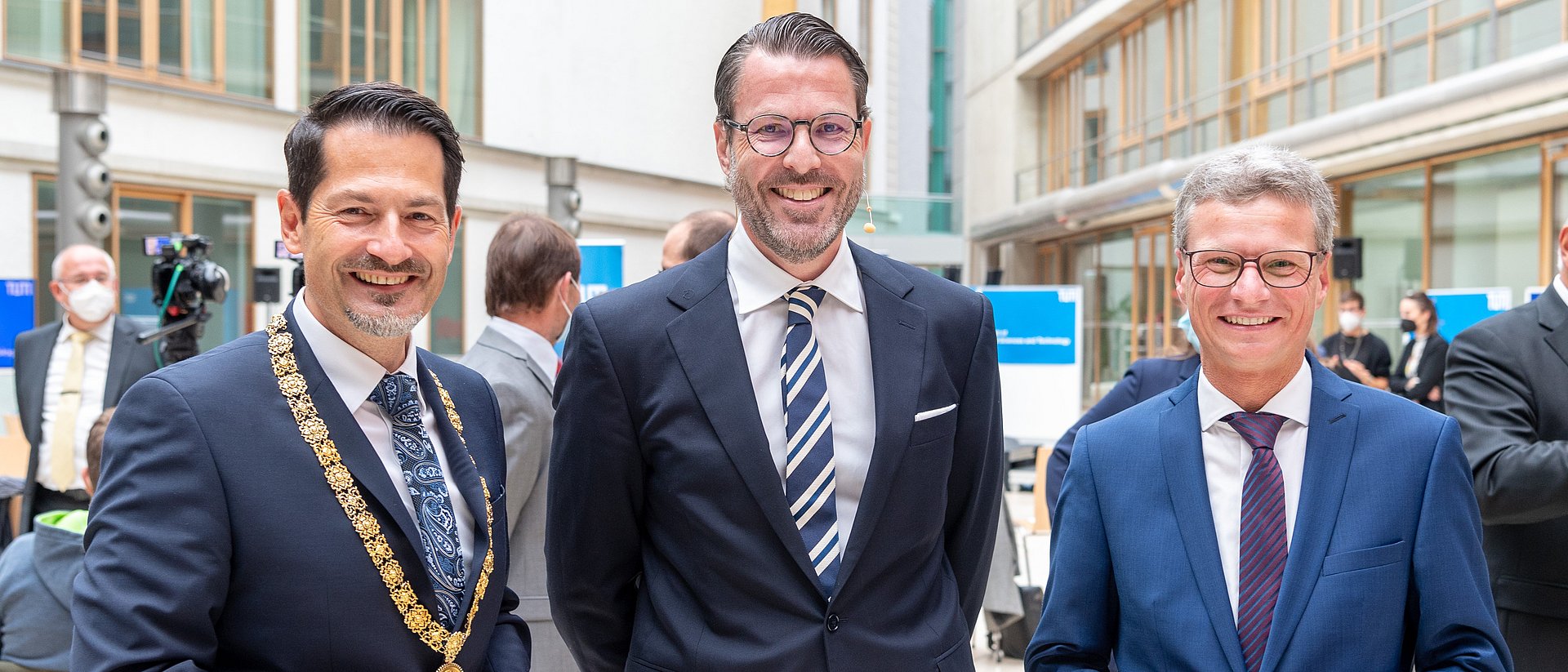 The transformation of the Technical University of Munich (TUM) is moving ahead at full speed: The new TUM School of Social Sciences and Technology has even "revolutionary potential," said TUM President Thomas F. Hofmann at the founding ceremonies on Thursday in Munich. In addition to scientific-technical excellence and entrepreneurialism, this School opens up an important third dimension on the journey towards human-centeric, socially compatible and trustworthy innovations. Engineers, physical and social scientists have to be able to learn from one another on equal terms and of course they have to collaborate, Hofmann pointed out.

The new School consolidates the TUM faculties for the subjects Governance and Educational Sciences and the Munich Center for Technology in Society in a single instance at the center of the university. The School has over 39 Chairs and professorships and a student population of approximately 2200. This is part of TUM's commitment to shaping the societal and political relevance of science and technology. The new School will respond to the rapidly growing need for discovery, understanding and explanation in the technical sciences.
Founding dean Gasser calls it "School of Tomorrow"
The School's founding dean is Prof. Urs Gasser, who this year left a position at the Harvard University Berkman Klein Center for an appointment at TUM. He is also an important connection to the Bavarian School of Public Policy (HfP), where he was recently elected Rector. "The founding of the TUM School of Social Sciences and Technology comes at a point in time when our society is undergoing major transformations," Gasser observed, adding that mastering the challenges of global warming, pandemics, social injustice and other crises centrally depends on the implementation of innovative technologies. He went on to say that innovation must not be seen solely in technical terms but also in social contexts, and that he regards the SOT as the "School of Tomorrow".
Minister Sibler: mutual interaction of technology and society
Bavarian Minister of Science and the Arts Dr. Bernd Sibler said, "The TUM School of Social Sciences and Technology furthers the link between the classic strengths of the Technical University in terms of physical and engineering sciences on the one hand, and the humanities and social sciences on the other. This is a valuable approach, since contributions from humanists and social scientists are of elementary importance to technology-driven research questions; they comment on, explain and classify the major social challenges connected with the extremely rapid pace of technological progress. We have to include people in this development. This is why we need interdisciplinary research and teaching that addresses the mutual interaction of technology and society."
Further information and links
Technical University of Munich
Corporate Communications Center