Successful start to the semester at TUM Campus Weihenstephan
Once again rising demand to study agricultural sciences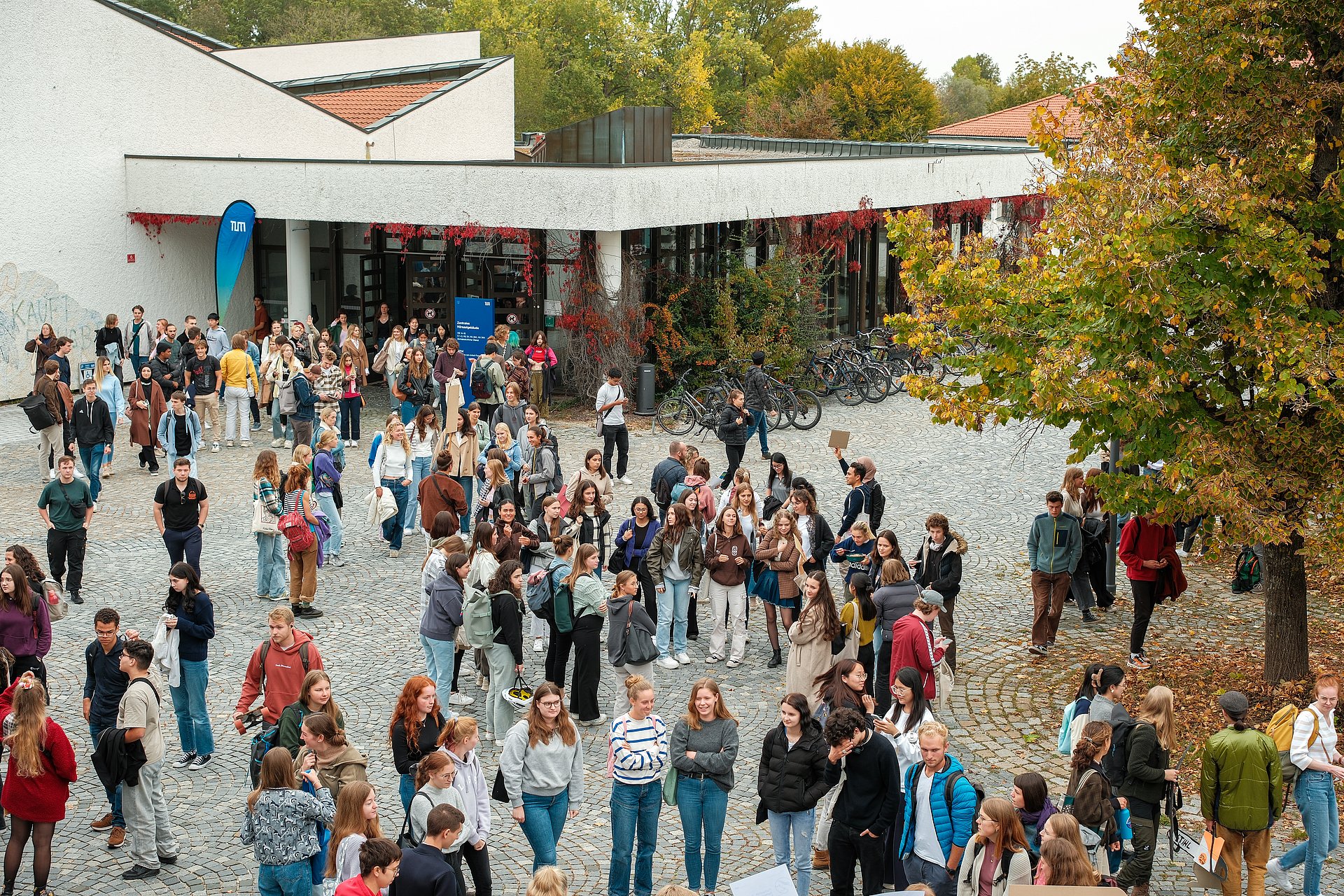 The number of freshers on the bachelor's degree program has almost doubled compared to the level before the pandemic. This impressive increase does not just show the growing interest in agricultural and horticultural degrees. The TUM School of Life Sciences at the Weihenstephan Campus is developing at an extraordinary pace. Prof. Thomas F. Hofmann, President of TUM, said he was pleased about the significant increase: "The traditional location of Weihenstephan is of key strategic importance for the future of TUM and Bavaria as a business location. Because we are researching sustainable concepts and technologies here to safeguard the food supply for the growing global population. To achieve this, we set great store on innovative farming methods and improved crops, as well as genetic engineering, robotics, satellite data and artificial intelligence. The agriculture of the future is sustainable – it reconciles technological innovation, economic success and the needs of our planet with its finite resources."
Weihenstephan: Excellence in research for new paths in agricultural science
TUM's scientists are conducting research on how global challenges can be overcome in the future. They deal with topics such as smart farming, stress-tolerant crops and more sustainable livestock farming. In recent years, the degree programs in agricultural sciences have been modernized and many new professorships have been created. "With a total of 12 new professors to date, we have geared our agricultural sciences toward the future and there are still more new professorships in the pipeline. This covers all topics in the agricultural sector – from soil to plants, animals, technology and economics," says Prof. Ingrid Kögel-Knabner, Dean of the TUM School of Life Sciences.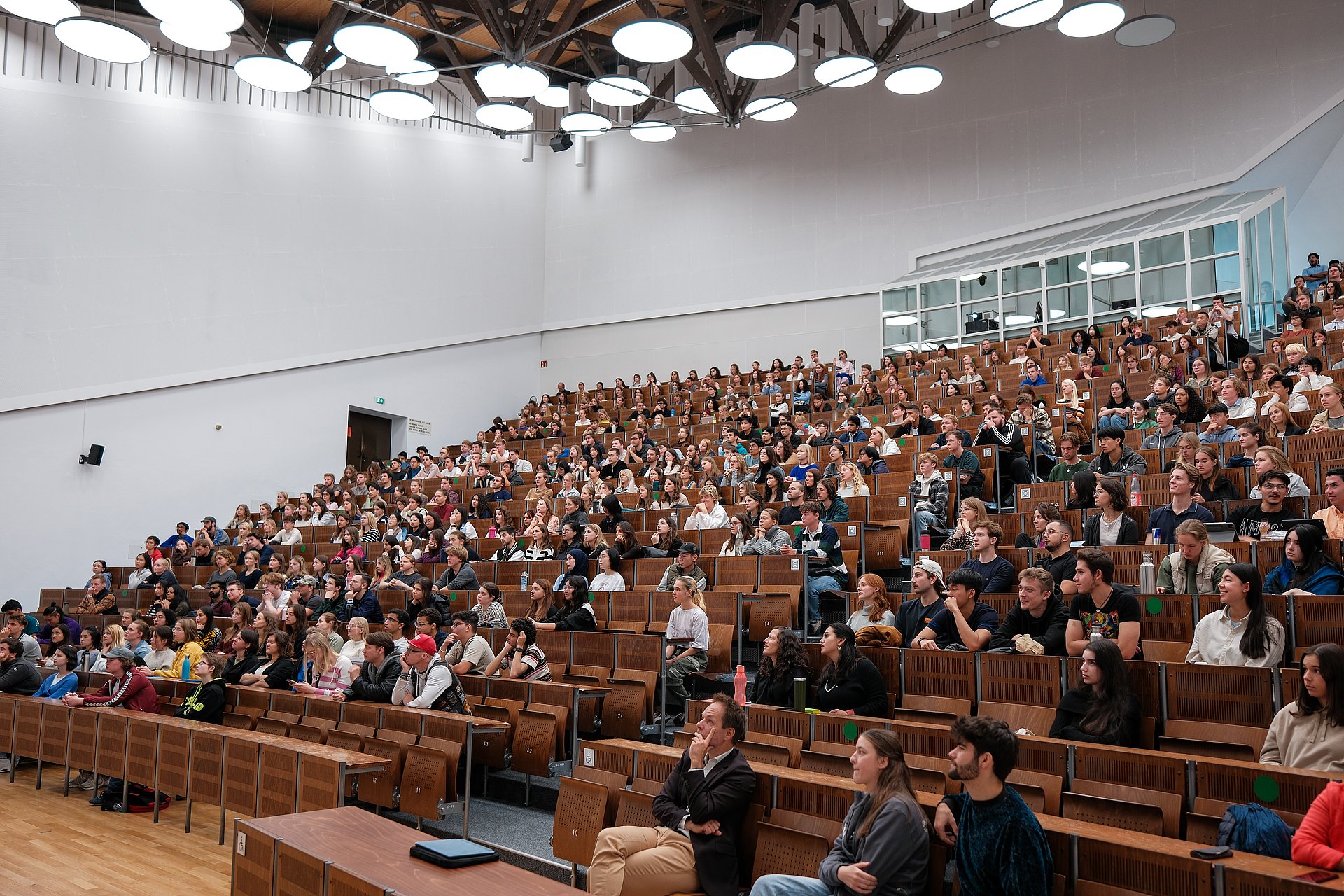 Modern courses on offer for agriculture of the future
Students at TUM have an attractive range of subjects: In addition to the bachelor's degree program in Agricultural and Horticultural Sciences, the master's programs in Agrosystem Sciences and Agricultural Biosciences are available. In the Agrosystem Sciences degree program, the students deal with the entire agricultural production system, i.e. the interactions between soil, plants, animals, technology, environment, and society. Agricultural Biosciences, on the other hand, focuses on basic biological research for the efficient and environmentally friendly production of agricultural and horticultural products.
Sustainability is particularly important for many students: "For me, studying agricultural and horticultural sciences is a strong personal conviction, because the creation of new, sustainable ways of producing raw materials is a cornerstone of a sustainable society. I believe that with this degree I will acquire the knowledge to be part of a new future," emphasizes Jonathan Durlesser, who is now starting his first semester at TUM.
Further information and links
TUM pools its expertise in the field of life sciences at the TUM School of Life Sciences on the modern Weihenstephan Campus in Freising.
The Hans Eisenmann-Forum for Agricultural Sciences links around 30 university chairs at the TUM that are oriented towards agricultural and horticultural sciences. It provides a platform for communication within the university, with external partners from various fields of agricultural science and economics as well as with society.
Technical University of Munich
Corporate Communications Center
Magdalena Eisenmann

presse @tum.de
Contacts to this article: