Chip with secure encryption will help in fight against hackers
A post-quantum chip with hardware trojans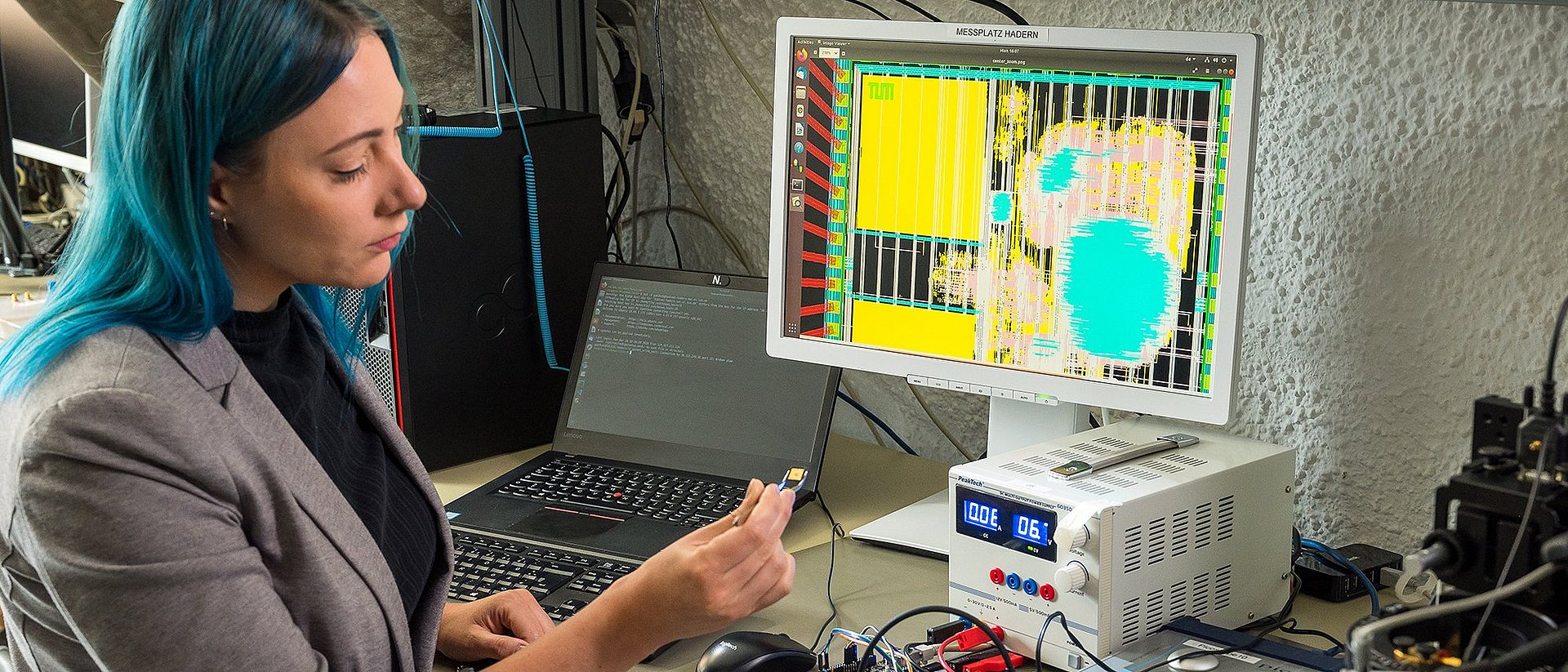 Hacker attacks on industrial operations are no longer science fiction – far from it. Attackers can steal information on production processes or shut down entire factories. To prevent this, communication between the chips in the individual components is encrypted. Before long, however, many encryption algorithms will become ineffective. The established processes that can fight off attacks launched with today's computer technologies will be defenseless against quantum computers. This is especially critical for equipment with a long lifespan such as industrial facilities.
For this reason, security experts around the world are working to develop technical standards for "post-quantum cryptography". One of the challenges is posed by the enormous processing power needed for these encryption methods. A team working with Georg Sigl, Professor of Security in Information Technology at TUM, has now designed and commissioned a highly efficient chip for post-quantum cryptography.
Fritzmann, T., Sigl, G., & Sepúlveda, J. RISQ-V: Tightly Coupled RISC-V Accelerators for Post-Quantum Cryptography. IACR Transactions on Cryptographic Hardware and Embedded Systems, 2020(4), 239-280. DOI: 10.13154/tches.v2020.i4.239-280
Roy, D. B. , Fritzmann, T., Sigl G. 2020. Efficient hardware/software co-design for post-quantum crypto algorithm SIKE on ARM and RISC-V based microcontrollers. In Proceedings of the 39th International Conference on Computer-Aided Design (ICCAD '20), Article 35, 1–9. DOI:10.1145/3400302.3415728
Hepp, A., Sigl G. Tapeout of a RISC-V crypto chip with hardware trojans: a case-study on trojan design and pre-silicon detectability. In Proceedings of the 18th ACM International Conference on Computing Frontiers (CF '21).213–220. DOI: 10.1145/3457388.3458869
Further information and links
Two integrative research projects funded by the Federal Ministry for Education and Research (BMBF) participated in the project.
In the integrative project "Aquorypt", TUM is exploring new safeguards for the quantum computing age with partners in research and the private sector.
The "Resec" project is developing methods for analyzing and reconstructing the layout of highly integrated circuits.
High-resolution images:
Technical University of Munich
Corporate Communications Center
Contacts to this article: