TUM supports WHO campaign to eliminate cervical carcinoma
Cervical cancer to be eradicated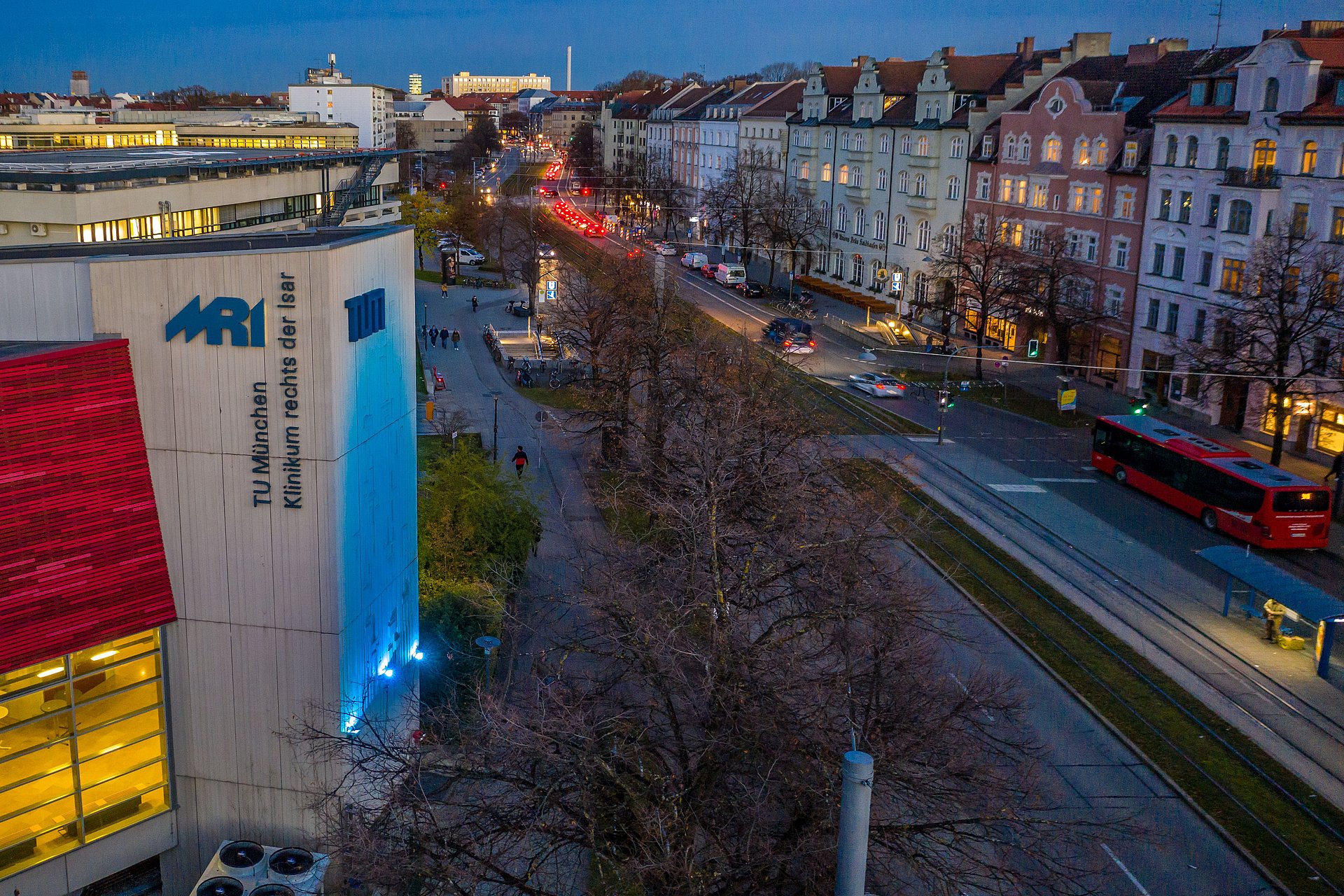 Cervical cancer is one of the few types of cancer that can be prevented through vaccination and regular screenings. In more than 90 percent of cases, cervical cancer is caused by an infection with certain human papillomaviruses (HPV) that are transmitted during sexual intercourse — an infection which can now be prevented via a vaccine. The WHO's mission is for all countries worldwide to reach the 90-70-90 target in the fight against cervical cancer by 2030:
• 90 percent HPV vaccination rate
• 70 percent early detection rate (screening)
• 90 percent treatment rate for cervical cancer and its preliminary stages, including palliative care
Marion Kiechle, professor for Gynaecology at TUM and director of the Women's Hospital at Klinikum rechts der Isar, is committed to eradicating cervical cancer: "I stand behind this campaign with all my medical knowledge and all my heart, as I still see women dying from these cancers to this day."
Interview with Prof. Marion Kiechle
Professor Kiechle, is HPV really that common?
Yes, almost every woman and man has come into contact with the virus at some point in their lives. In most cases, the infection heals without symptoms. In some cases, however, the infection persists, which then leads to corresponding cell changes and then ultimately cancer.
HPV vaccination is an effective protection. What can you tell us about the current level of vaccination coverage?
Since 2007, the recommendation in Germany has been for all girls and boys between the ages of 9 and 14 to be vaccinated against HPV. If that recommendation were actually followed, this cancer could be eradicated! Unfortunately, in Bavaria and Baden-Wuerttemberg, for example, only 35 percent of the target group are vaccinated. This is the case despite the fact that the vaccines are safe and well tolerated and the statutory health insurance covers the costs. The vaccine also protects against other types of cancer caused by HPV, such as penile, anal, and vulvar cancers. Every year almost 10,000 people in Germany develop HPV-related cancer, the most common being cervical cancer.
What are the chances of recovery?
At an early stage, when the tumor is still limited to the cervix, the chances of recovery are over 90 percent. If the cancer cells are only on the surface and have not yet reached deeper layers of the cervix, they're actually closer to 100 percent. This is why regular screenings by gynecologists are so important, because they allow us to identify and eliminate early cancers and precancerous conditions. At such an early stage, we can also operate to preserve the uterus. This is extremely important for young patients who want to have children.
Further information and links
Organized screening program
In order to further reduce cervical cancer in Germany, early detection has been offered as an organized screening program since January 2020. All women over the age of 20 with statutory health insurance are eligible for the program, which is designed to clear up any abnormal findings from their annual cervical screening, e.g. through further cytological examinations, a test for genital infections with human papillomavirus (HPV test), or a colposcopy. Women between the ages of 20 and 65 with statutory insurance are provided with targeted information about early detection every five years (at the age of 20, 25, 30, 35, etc.) by their health insurance providers.
Technical University of Munich
Corporate Communications Center
Contacts to this article: