Sport shooter Carina Wimmer is headed for the Olympic Games in Tokyo:
"If it wasn't for Covid, I wouldn't be going to the Olympics"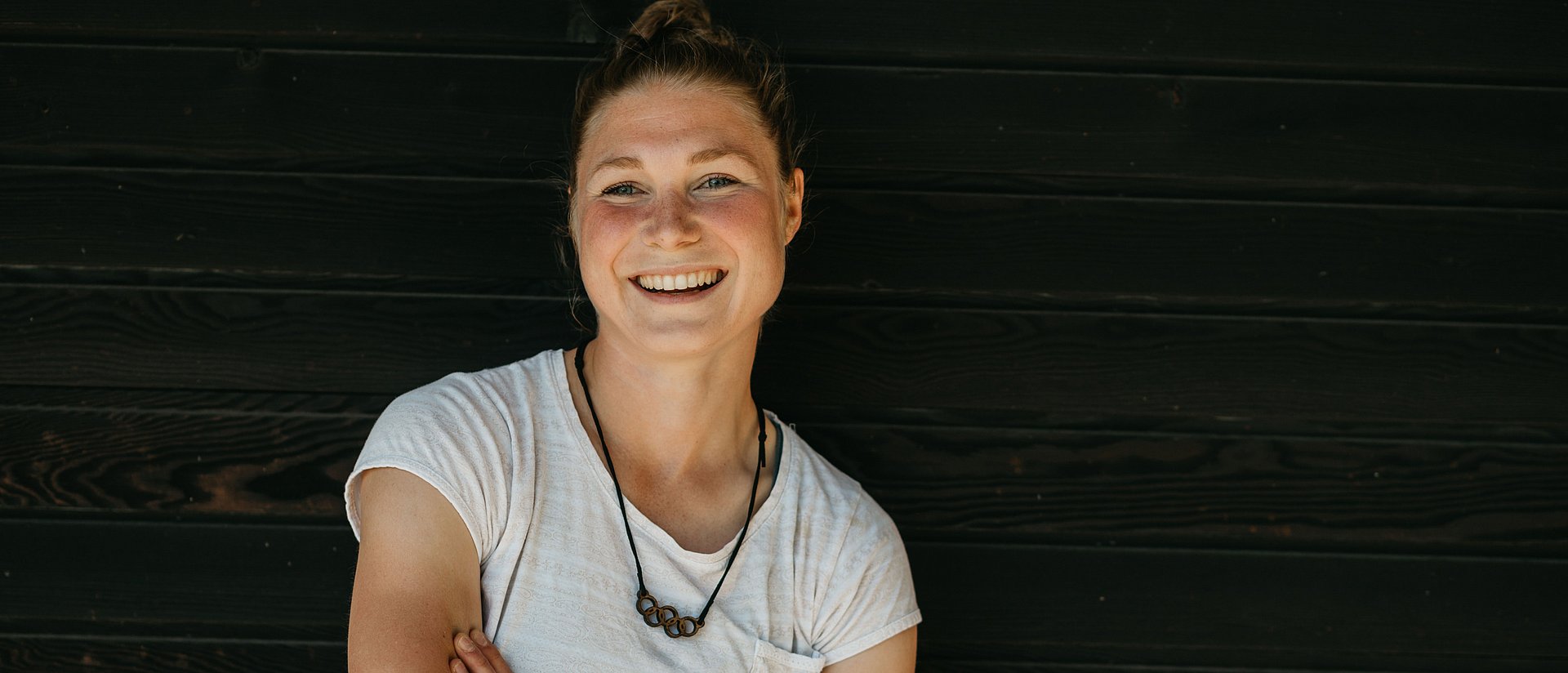 Have the past few weeks been an emotional roller coaster?
To stay motivated I had to convince myself that Tokyo would be happening and that I needed to train for it. For a long time it was uncertain whether the European Championships in Croatia would even take place. And I practically had to compete there to make it to the Olympics. But as an athlete I can't just say: Let's see whether this competition happens when the time comes. If I do, I'm dealing with all kinds of uncertainties while I'm training.
But then you managed to handle this uncertainty with a certain sense of optimism.
Well, a few things got moved around. In March 2020 I would have traveled to my first World Cup to earn qualification points. That would have been in India and of course it was canceled. That really sucked, to be honest. I had trained for that event for a long time. But soon afterwards I arrived at a point where I asked myself what I should do with the situation. I was able to do 'dry training' at home. And for strength and fitness work I generally went back to my parents' place. But otherwise I couldn't train anywhere. So I spent the summer working on my bachelor thesis in health sciences at TUM.
So you completely stopped training?
No, not really. My bachelor thesis had a huge impact on my life as an athlete. After I submitted it, I really threw myself into my training. My thesis was about how elite athletes were dealing with the pandemic. I interviewed a lot of Olympians from various disciplines.
So you actually benefited from Covid?
I also spent a lot of time exploring psychology, for example in relation to coping strategies. For me the postponement to 2021 was a massive win. If it wasn't for Covid, I wouldn't be going to the Olympics. I wanted to spend the year getting better and making improvements in my technique because the others were also limited in their ability to train. That was a major motivation for me to gain ground on the world's top shooters.
When did you first realize that you might get to the Olympics one day?
This dream starts when you're at the junior level. If you start competing internationally at that age, the dream becomes more realistic. And it really took shape after the 2016 Olympics in Rio de Janeiro: We were inspired by Monika Karsch's euphoria when she won the silver medal with her sport pistol. At that point I was about to make the jump to seniors. So the plan was for us to watch how my performance improved over the next four years. And now Tokyo is about to start. That's amazing.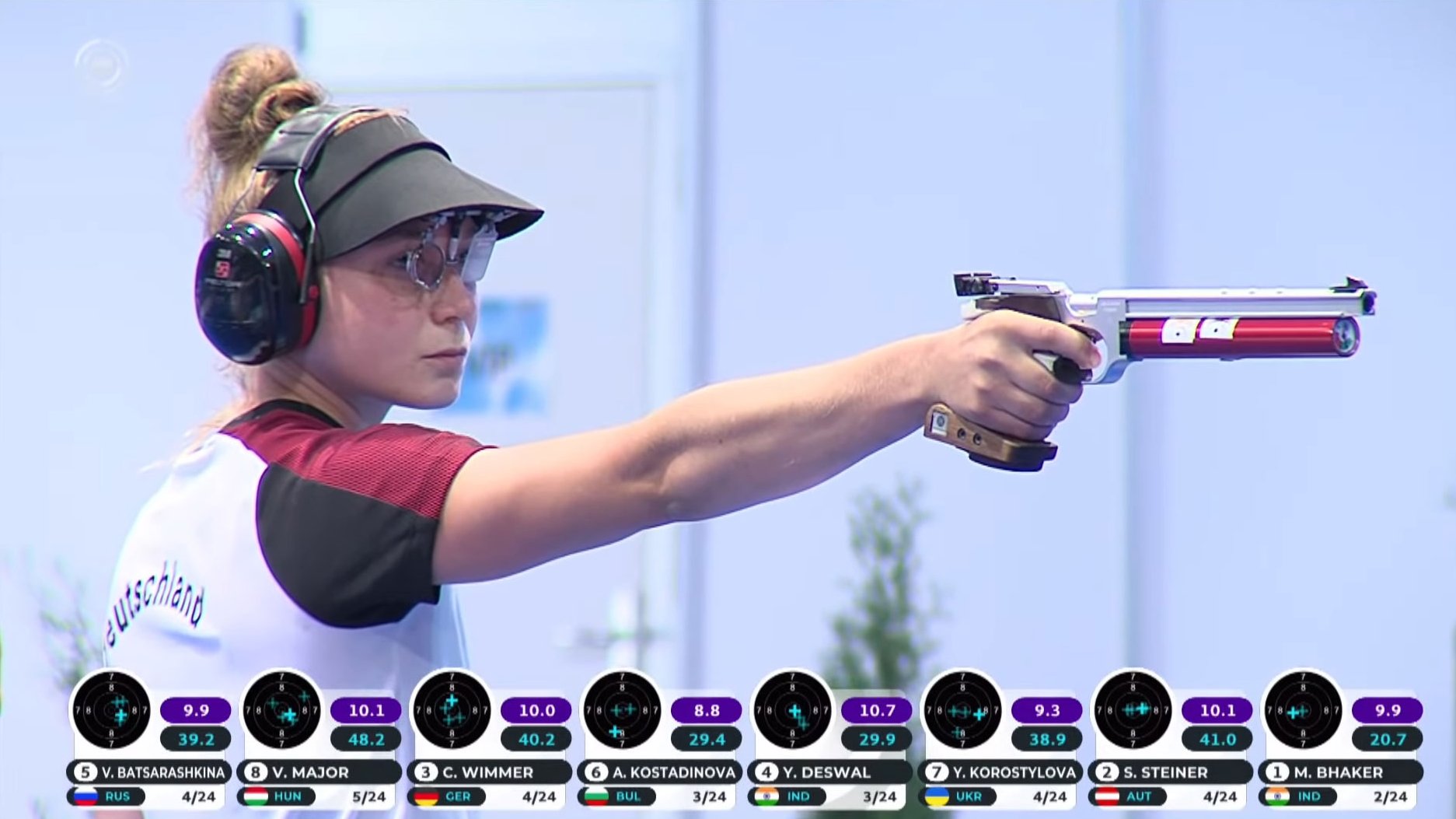 How do you explain to an outsider how an Olympic competition works?
In 75 minutes I have to make 60 shots. The target in front of you is the sheet with rings. Ten is the highest ring number. So I can shoot a maximum of 600 rings. To reach the final, I have to shoot at least around 580 rings. The shooting technique is always the same. What counts in the end is my ability to recall it as consistently as possible all 60 times.
So the difference between shooting sports and most other sports is that top performance comes from calm rather than motion.
Everyone knows how tense people are before exams – that happens to us, too: Your muscles shake, your heart rate speeds up, you have sweat on your brow, your thoughts are racing. We can't exert ourselves physically in competition. We have stand as still as possible on the range and maintain our precision. With my mental and physical fitness, I have to find a way of delivering maximum performance for over an hour. Precision on top. I know how my body has to feel – to center the weapon to the nearest millimeter.
That's certainly not easy...
It takes enormous mental self-control. Because my concentration shifts over and over in 60 minutes. And during lectures I'm not 100 percent focused at all times either. It's the same in shooting sports. If a thought comes to me when I'm competing, I have to be able to push it aside. And just because you've found a strategy for doing that at some point doesn't mean it will always work. But you learn things from every situation for the next event.
You're starting a masters in health sciences at TUM in the fall. How did you plan that?
With my career advisor I discussed starting with my masters program in the fall of 2021 and finishing it in the summer of 2026. That's really stretching it out. But studies and elite sports will only work if I am part of the elite athlete program of the German military in Neubiberg. Shooting will definitely be my top priority. After all, it's also my job that I earn my money with. And why do I put myself through this? I'm excited about the combination of sports, nutrition and preventive healthcare. And at some point there will be a life after professional sports.
Further information and links
Carina Wimmer's first event at the Olympic Games in Tokyo will take place on July 25th.
Her passion for shooting comes from her mother, who is also a sport shooter. Carina Wimmer tried out shooting with her twin sister for the first time when she was 10 – and has never stopped.
Alongside Carina Wimmer, the following will be competing in Tokyo: judoka Theresa Stoll, who is studying medicine at TUM, and 800-metre runner Christina Hering, Master Management alumna.
Technical University of Munich
Corporate Communications Center
Katharina Horban / Verena Meinecke

presse @tum.de