Early detection of Crohn's disease flare-ups leads to improved therapy options
Preserving inflammation-free phases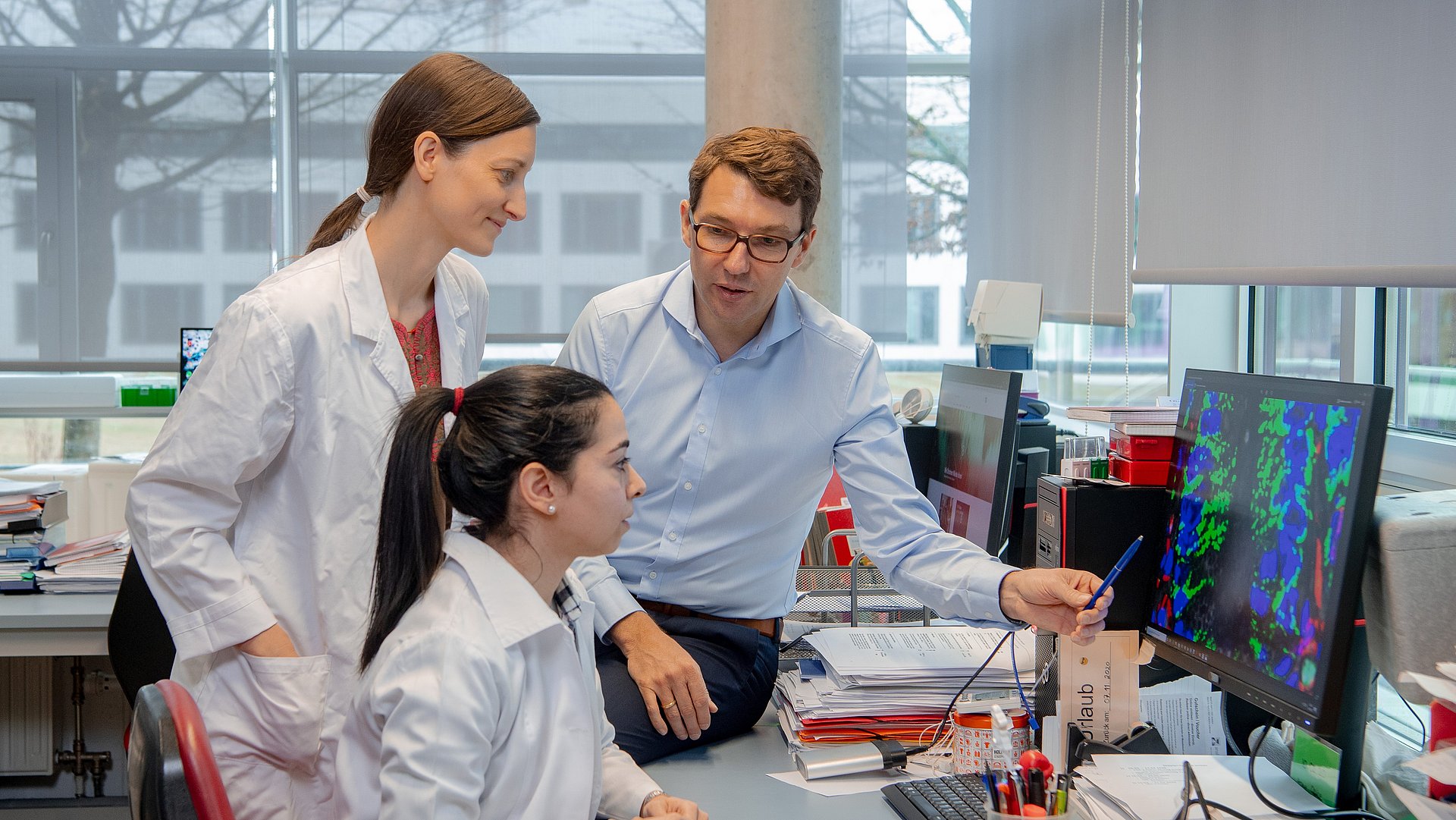 Intestinal stem cell metabolism is facilitated by mitochondria – the in-cell power plants. Chronic inflammation processes inhibit the cells' metabolism and lead to functional loss of these stem cells.
In collaboration with the Helmholz Zentrum München and the Université de Paris, a TUM research team has discovered this connection by analyzing intestinal epithelial cells of Crohn's disease patients and comparing them to mouse model findings.
Sevana Khaloian, Eva Rath, Nassim Hammoudi, Elisabeth Gleisinger, Andreas Blutke, Pieter Giesbertz, Emanuel Berger, Amira Metwaly, Nadine Waldschmitt, Matthieu Allez, Dirk Haller: Mitochondrial impairment drives intestinal stem cell transition into dysfunctional Paneth cells predicting Crohn's disease recurrence. Gut 2020;0:1–13. DOI:10.1136/gutjnl-2019-319514.
Further information and links
Dirk Haller, Professor for Nutrition and Immunology and Director of ZIEL – Institute for Food & Health, an interdisciplinary Central Institute of the Technical University of Munich.
The study is supported by the German Research Foundation (DFG) SFB 1371 and Priority Programme SPP 1656. The Helmsley Cheritable Trust (IBDOT).
High resolution images for journalists
Technical University of Munich
Corporate Communications Center
Contacts to this article: