Commentary on Brexit by Alice Gast and Wolfgang A. Herrmann for the Financial Times
Call for European research collaborations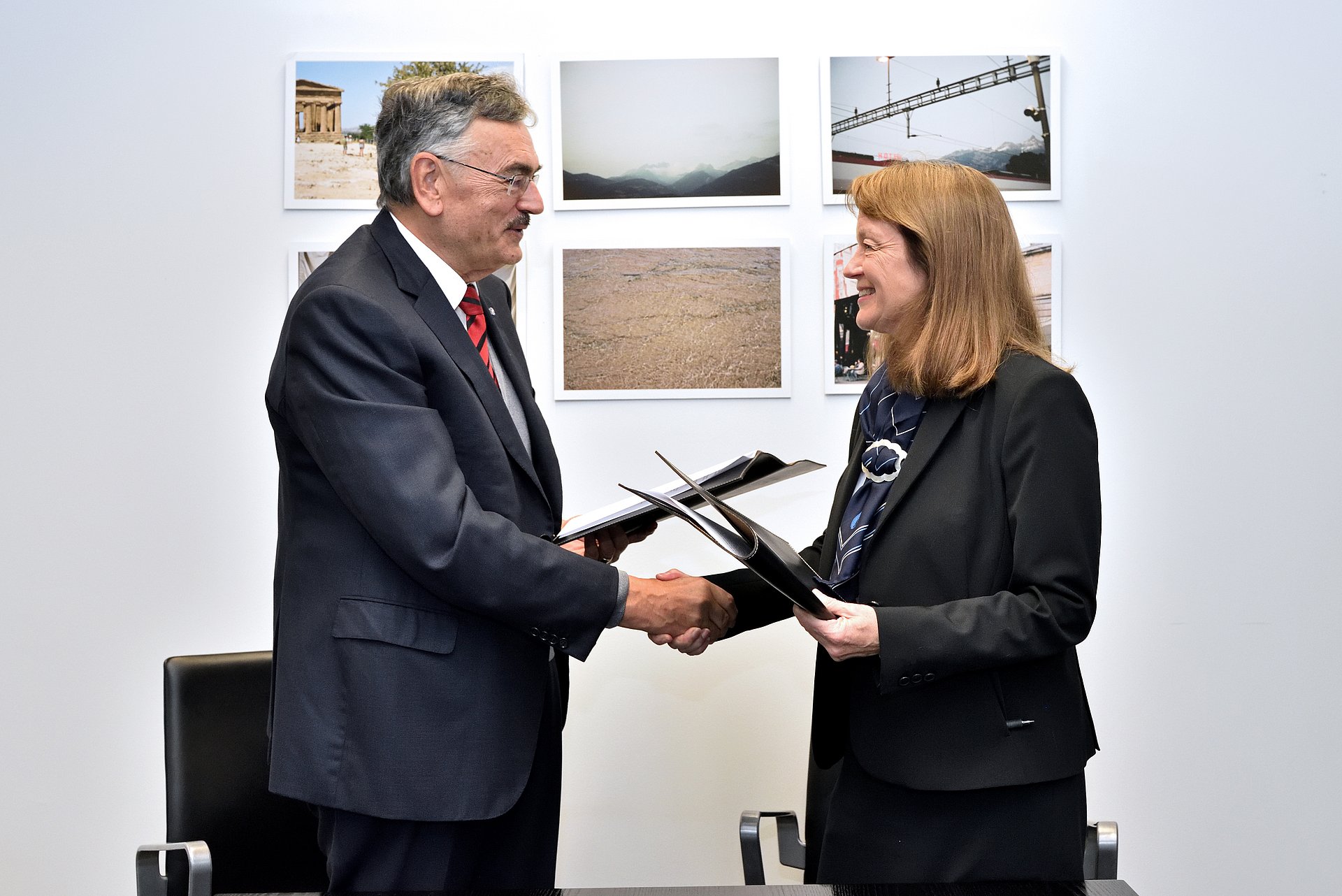 Text out of the Financial Times from January 30, 2019.
ELEVATE SCIENTIFIC RESEARCH ABOVE UK EXIT SQUABBLES
Despite the Brexit impasse, there is a rare consensus between the left and the right, Brexiters and Remainers, and on the continent and in Britain. We all agree on the value of UK participation in European research programmes. Last week, political leaders from Germany and the UK singled out scientific research as a priority. Support for European research collaboration should rise above politics. Academics in Europe are enthusiastic for future collaboration yet they worry about the damage a "no-deal" Brexit would cause to research.
The majority of the UK's international research involves European partners. If co-operation becomes harder, our communities will suffer, discoveries will diminish and economic opportunities will be lost. From cancer to clean energy, UK-European research collaboration is crucial to solving global challenges.
Whether negotiations around Brexit lead to a deal, no-deal or a delay, research collaboration should be disentangled from politics. We can, and we must, agree now to extend our partnership until the end of the Horizon 2020 programme. This would allow continued collaboration in the event of a no-deal exit, while formal UK association with its successor, Horizon Europe, is agreed.
The collaborative achievements in unlocking the human genome, understanding the origins of the universe and pioneering graphene inspire us and remind us what is at stake. New collaborations between Imperial College London and the Technical University of Munich in artificial intelligence, neurotechnology, synthetic biology and aerospace engineering are causing excitement in Britain and Germany.
Scientists have always been able to work across national, political and cultural boundaries, even in times of crisis or conflict. It will be a tragedy if today's historically unprecedented levels of scientific co-operation, discovery and excellence were to end up as collateral damage from Brexit.
Technical University of Munich
Corporate Communications Center