Chiu-Li Tseng gives tips for finding accomodation and introduces TUM Living
Well equipped for apartment hunting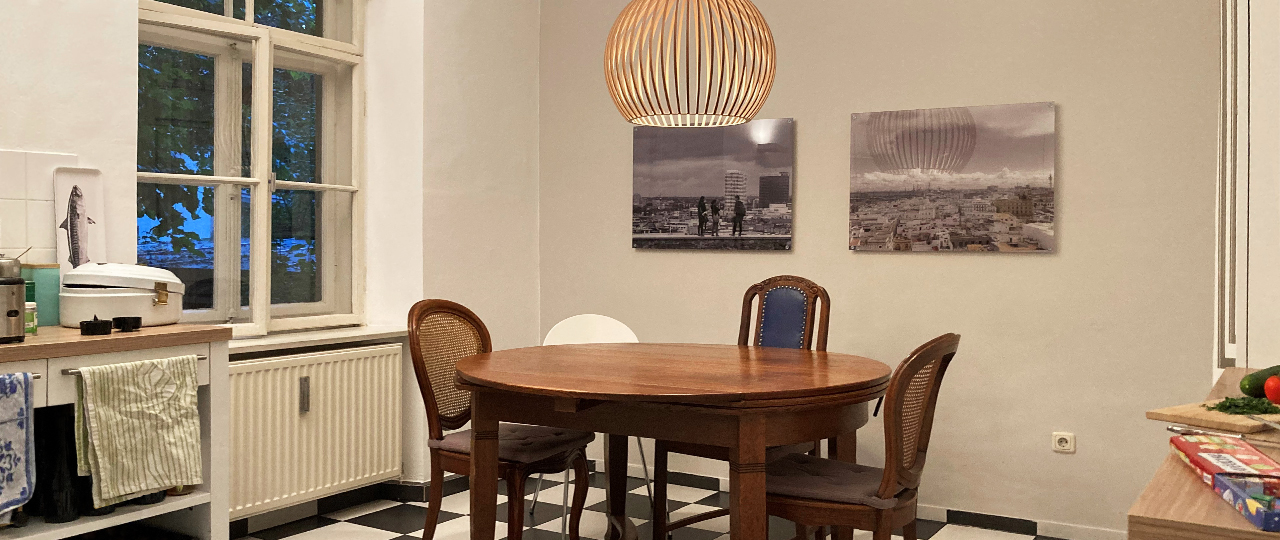 Chiu-Li Tseng, at TUM you are responsible for coordinating services dealing with student housing and advising students looking for accommodation. Not an easy task, especially in Munich, is it?
That's true. Everyone knows how tight the housing market is, especially in Munich. The situation is a bit more relaxed in other locations, but for many students, finding a place to live isn't exactly easy.
Is this particularly true for international students?
Of course it can be more difficult for international students. They usually don't have any local acquaintances they can ask to help them look or to stay with until they find something of their own. Still, the most important tips are useful for all students in search of housing.
What advice do you have for students looking for a place to live?
Consider whether it is important to you to live in Munich and benefit from the many things the metropolis has to offer – or whether you would prefer to have short commutes to lectures. For example, if you are studying at the TUM School of Life Sciences in Freising-Weihenstephan, the daily commute to and from Munich would be very time-consuming. Moreover, the public transportation network in and around Munich is so extensive that you don't have to live in the center to get from A to B quickly.
However, with Straubing and Heilbronn, we also have campuses that are located in completely different regions – so you shouldn't be confused by the fact that you're studying at a "Munich" university.
Basically, it is easier to look for and find an apartment if you can physically be here to conduct your search. Although these days you can tour apartments online, which is very helpful for a first impression, I strongly advise against signing a rental contract without having seen the apartment on site. After all, you can only see what the surroundings are like, whether there is damage to the house, who the neighbors are, etc., once you've been there in person.
I advise students to prepare a friendly written request to visit the potential rental property, in which they also tell a little about themselves, and then to search intensively and actively for apartments and rooms using a variety of resources – online, in newspapers, through real estate agencies. Apply to as many suitable offers as possible. You can stay at a hostel for two or three weeks and make lots of appointments during this time.
For international students, in particular, this can be challenging. But if you are not around and able to make it to viewing appointments, finding an apartment becomes very difficult. For many landlords, it is important to have a personal impression of their tenants. So, my advice to everyone looking for an apartment is to come to the appointments on time and bring your documents with you: proof of enrollment, curriculum vitae, proof of admission, proof of funds, perhaps a letter of guarantee from your parents, employment contract, proof of scholarship … If you make a good impression on the realtor or landlord, that is often half the battle.
Though it can be tempting in this tight market, I strongly recommend to everyone: Do not transfer money until you have a signed lease and do not give any information about your bank account or PayPal account in advance! Protect yourself from fraud!
TUMguide: How to find a room in Munich
Unlike in many other countries, it is unusual in Germany for universities to have their own student dormitories. How do students normally accommodate themselves instead?
Indeed, there is no such thing as dorm rooms at TUM. However, there are student dormitories run by the Munich Student Union, but rooms there are in hot demand. In Munich, there are only 11,000 places in student dormitories – for 120,000 students.
Thus, most students find a place to live on the private housing market, either with a place in a private dormitory, with their own room or with their own apartment. Since rents are very high, especially in Munich, many students also move into a shared apartment with other students and share the costs.
The Munich Student Union, for example, also helps with the search for a room with its private accomodation service, and at TUM we recently launched a new apartment exchange, TUM Living. Here, private landlords can advertise rooms and apartments especially for TUM students free of charge. The offers are checked by us before they are published. We take great care to ensure that there are no fake offers on the platform.
Are there other services available?
Plenty. For example, we at TUM Accommodation Assistance offer lots of tips on finding housing or info sessions – also specifically for internationals. If you have legal questions, the legal advisory service of the Munich Student Union or the Munich Tenants' Association can also help.
TUM's Global & Alumni Office also offers help especially for exchange students, while our Graduate School advises international doctoral students, and the TUM Accomodation Service advises international guest researchers.
By the way, we have also summarized the most important tips and information in the short video on apartment hunting linked above.
Once an apartment has been found, however, there is still a lot to do.
Yes, but the difficult part is then done. Once you have moved into your new apartment, you must register at the Citizens' Office or the Residents' Registration Office within two weeks. After that, you can activate your blocked account at the bank and get student health insurance. If you are not from a country in the EU, Norway, Iceland, Liechtenstein or Switzerland, you will then need to extend your residence permit or visa.
Once everything's in place, you can finally focus on what you actually came to TUM to do: Learn new things, meet new people, get to know a new city.
Further information and links