Biomolecular film adheres to sensitive tissue and releases active ingredients
Multi-functional bandage helps wounds to heal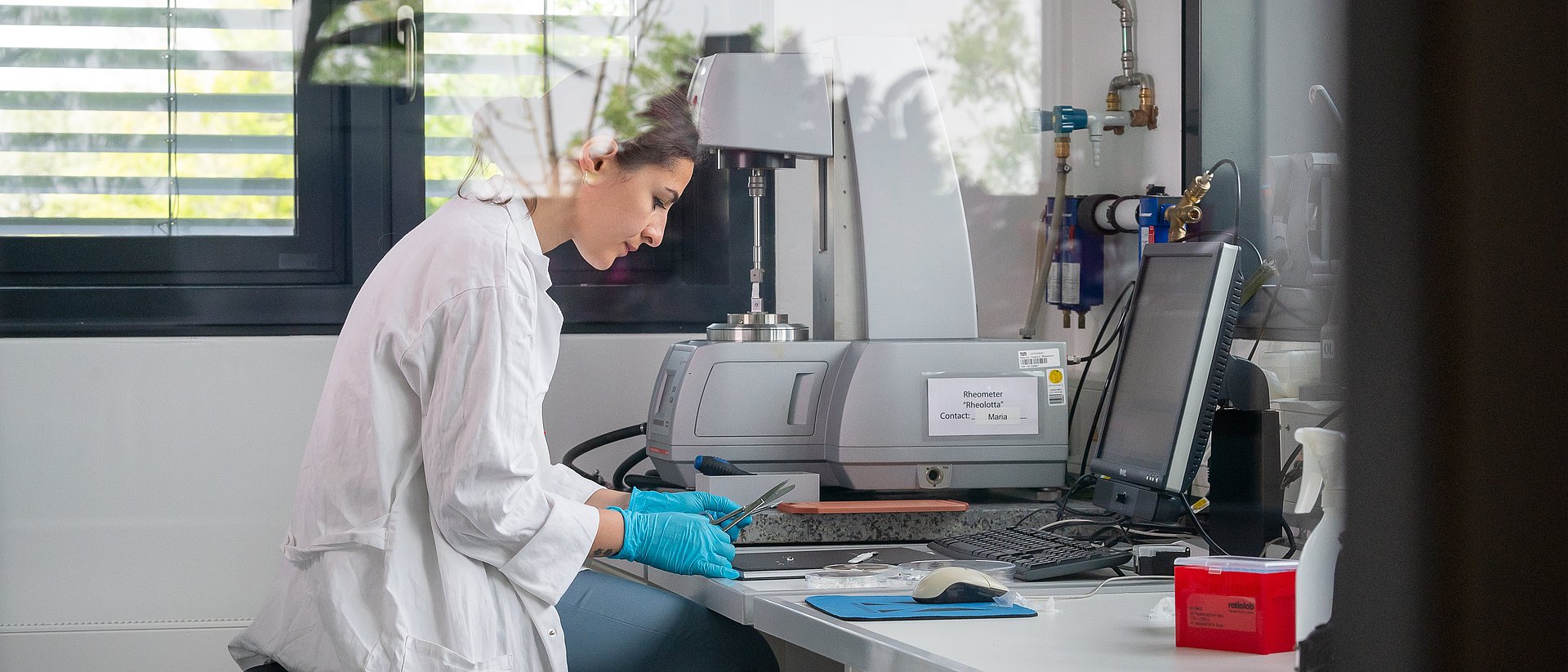 Conventional bandages may be very effective for treating smaller skin abrasions, but things get more difficult when it comes to soft-tissue injuries such as on the tongue or on sensitive surfaces like the intestines. What kind of material will adhere there without damaging the tissue or sticking to adjacent points? How can wounds be protected from external influences and bacteria? What kind of substance will allow cells underneath to close the wound, and then ultimately disappear without a trace?
In spite of recent progress in developing materials addressing some of the specific requirements mentioned above, engineering a multifunctional all-in-one solution remains a challenge. A team led by Oliver Lieleg, Professor of Biomechanics at the Technical University of Munich (TUM), has developed a biopolymer film that combines a wide range of different functions at the same time. In a recently published study, the biomolecular "bandage" showed highly promising results and is ready to undergo further testing and tailoring.
Further information and links
Prof. Oliver Lieleg and co-author Prof. Petra Mela are Principal Investigators at the Munich Institute of Biomedical Engineering (MIBE). MIBE is an Integrative Research Institute (IRI) within the Technical University of Munich (TUM) that fosters interdisciplinary cooperation and synergies between researchers from the broad field of Biomedical Engineering. At MIBE, researchers specializing in medicine, the natural sciences, and engineering join forces to develop new methods for preventing, diagnosing or treating diseases. The activities cover the entire development process – from the study of basic scientific principles through to their application in new medical devices, medicines and software.
Prof. Lieleg also carries out research at the TUM School of Engineering and Design, Department of Materials Engineering, and at the Center for Functional Protein Assemblies (CPA) at TUM.
The project was funded by the German Research Foundation (DFG) and the Munich Multiscale Biofabrication Network. Open access funding was enabled and organized by Projekt DEAL.
Technical University of Munich
Corporate Communications Center
Contacts to this article:
Prof. Dr. Oliver Lieleg
Technical University of Munich
Professorship of Biomechanics
Phone: +49 89 289 10808 (Press office)
oliver.lieleg@tum.de