"Clearing House Unterricht": Online platform for teacher training summarizes studies on teaching practices
Research results for the everyday classroom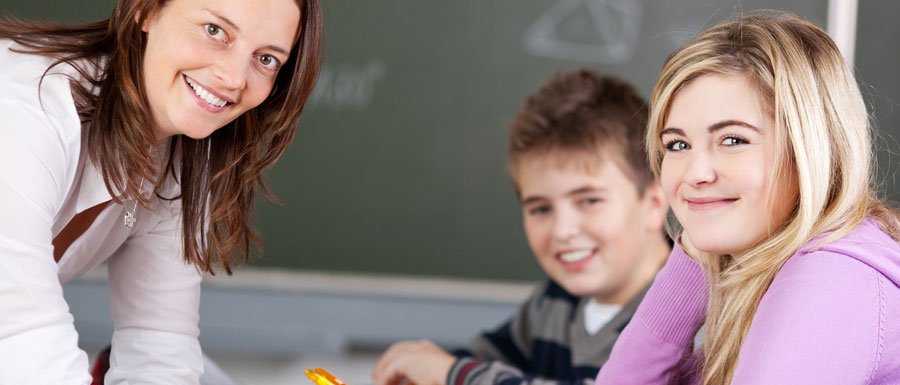 Are youths more motivated when they're able to use computer games in school? Do school students learn better in small groups than when they work alone? Do girls really get better grades than boys? These questions and dozens of others are faced by teachers when they design their lessons. If they want to rely on more than just intuition or individual experiences, they have to turn to scientific findings. But ongoing research is often difficult to navigate: Where will I find a study dealing with my specific issue? Are these results still current? What do all the technical terms mean?
Service model inspired by medical sciences
Now this type of question is answered by the online platform "Clearing House Unterricht" from the TUM School of Education, TUM's department for educational research and teacher training. A team of five scientists survey the latest meta-studies, i.e. comprehensive investigations that evaluate all the relevant individual studies regarding a single given question. The team then summarizes the state of current research on the web page in an easily understandable short text and offers conclusions for practical application in teaching.

"This kind of 'clearing house' has long been standard in the area of medical sciences. Hardly anyone in the stress-filled everyday working world has time to stop and read a stack of scientific journals," says Prof. Tina Seidel, "Clearing House Unterricht" principal investigator. "But when we fail to bring scientific results into practical teaching in schools, we're missing a good opportunity to even further improve school instruction for our children."
Educational materials free of charge
12 short reviews are already available in "Clearing House Unterricht", with a large number planned for the future. Here the TUM School of Education is focusing on those questions which are most discussed at schools and which have at the same time been most thoroughly researched. In accordance with the department's profile, the portal concentrates on the secondary school level and on teaching the STEM subjects (Science, Technology, Engineering and Mathematics, known as MINT in Germany).

Plans for the future include adding materials to the web page that are available free of charge. These materials will make the practical implementation of research results more transparent and can also be used in teacher training. This is where Tina Seidel sees the portal's primary target group: "Of course we're happy to see as many teachers as possible receiving useful information. But in the first step the most important thing for us is to provide a solid, evidence-based foundation for those who educate future teachers in the academic and practical training phases as well as for those who provide continuing education to working teachers."
empirical research at the TUM School of Education
The "Clearing House Unterricht" is a part of the "Teach@TUM" concept, which proved successful for the TUM School of Education in the German quality campaign for teacher training held at the national and state level in 2015 ("Qualitätsoffensive Lehrerbildung"). Founded in 2009, the department sees its purpose as the generation of empirically obtained results for basic schools and universities. The department's organization of teacher certification curriculum at TUM has set new standards, since it was the first department at a German university to take on interdisciplinary responsibility for all teacher certification students. This makes it easier to systematically coordinate the specialized scientific aspects and the didactic-pedagogical aspects of all the different curricula with one another.
Clearing House Unterricht:
www.clearinghouse.edu.tum.de (German)
More Information:
Contact:
Prof. Dr. Tina Seidel
Technical University of Munich
Friedl Schöller Endowed Chair of Teaching and Learning Research
Tel.: + 49 89 289 25114
tina.seidelspam prevention@tum.de

Dr. Maximilian Knogler
Technical University of Munich
Coordinator, Clearing House Unterricht
Tel.: +49 89 289 24361
maximilian.knoglerspam prevention@tum.de
Technical University of Munich
Corporate Communications Center