TUM spin-off develops radio-pharmaceutical technologies for cancer diagnostics
TUM Presidential Entrepreneurship Award goes to Scintomics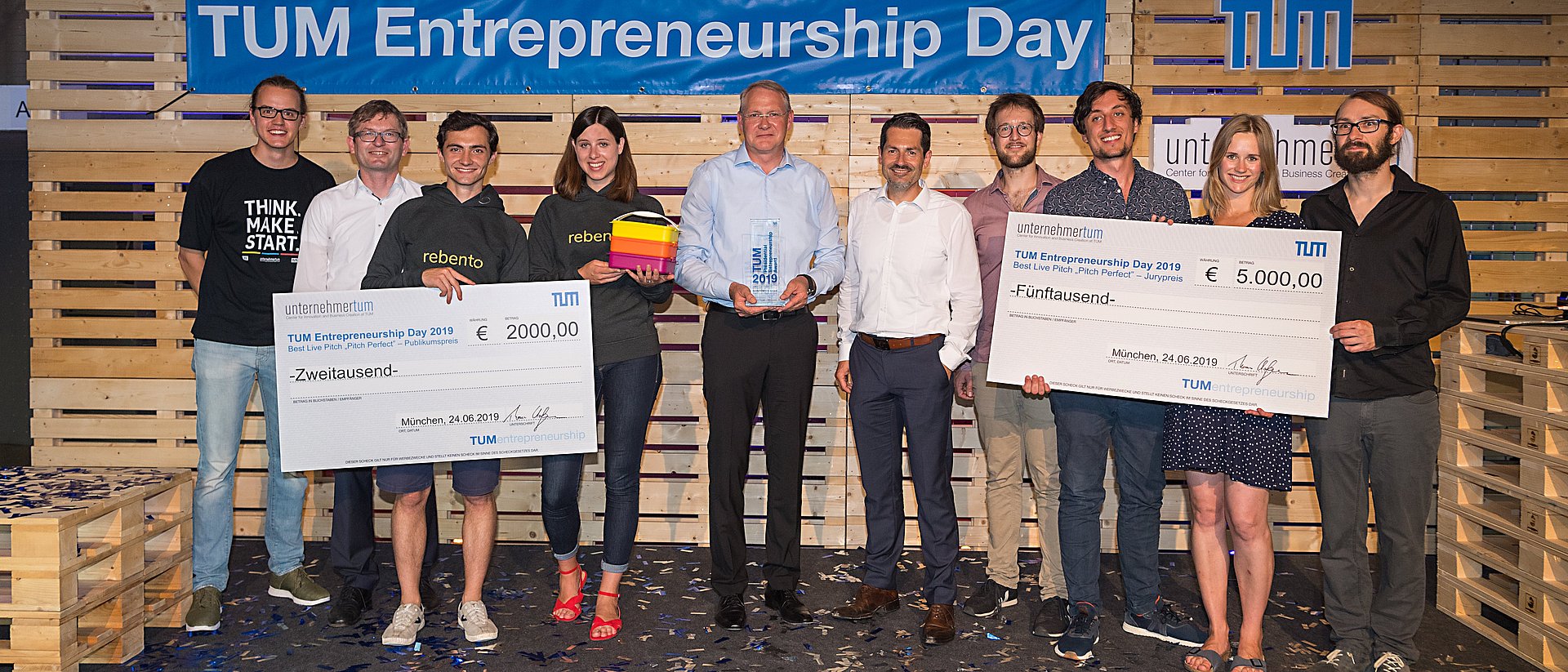 Scintomics has been selling and installing fully automated production systems for established radio-pharmaceuticals in clinical facilities around the world since 2006. In recent years Scintomics has been capturing increasing shares of the pharmaceuticals sector with highly-innovative radio diagnostics and therapeutic solutions, most of which have been developed and patented at TUM. Scintomics accompanies the entire process from production all the way to regulatory approval of new radio-pharmaceuticals. TUM is also the hub of the expertise behind the company's interdisciplinary entrepreneurial strategy: Its founder Prof. Hans-Jürgen Wester holds the TUM Chair of Pharmaceutical Radiochemistry, while CEO Saskia Kropf is a TUM graduate in Mechanical Engineering.
2nd place: DyeMansion GmbH
The second place goes to DyeMansion GmbH. The company develops industrial solutions for finishing and coloring powder-based, 3D-printed plastic parts. The overall procedure is referred to as "Print-to-Product" and covers the entire refinement process from the unmachined part to the finished product.
One of the company's two founders studied Mechanical Engineering as well as Management and Technology at TUM and helped create the company with the assistance of TUM start-up consultants. UVC Partners, UnternehmerTUM's independent venture capital company, invested in DyeMansion in 2018.
3rd place: Agrilution GmbH
Agrilution's vertical mini-greenhouse with seedmats and an app lets customers grow lettuce, herbs and vegetables in the smallest possible amount of space. Both of the company's founders studied at TUM, received TUM start-up consulting and participated in the Climate-KIC start-up accelerator. One of the initiative's first partners, TUM has played a central role in this European innovation network for reducing climate change since its founding by the European Institute for Innovation and Technology.
Awards ceremony at TUM Entrepreneurship Day
The awards ceremony took place at yesterday's Entrepreneurship Day which also presented a large number of start-ups founded by students, scientists and alumni. Visitors also had a chance to develop their own products in the shortest possible time during a prototyping workshop.
Every year approximately 70 companies are founded at TUM. TUM and UnternehmerTUM, the Center for Innovation and Business Creation, support start-ups with programs tailored to exactly fit the individual phases of the founding process, from creating a business model concept to management training, from market entry all the way to a potential IPO.
As many as 30 teams can use office space in the "TUM Incubator" at the same time to prepare the launch of their own companies. UnternehmerTUM operates its own venture capital fund and offers a 1,500 square meter high-tech workshop for prototyping in the "MakerSpace" and a biotechnology laboratory for experiments in the "Bio.Kitchen".
TUM has presented the Presidential Entrepreneurship Award since 2013 to the university's spin-offs whose business ideas are essentially based on TUM research results. Other criteria are high growth potential of the company as well as secured initial financing.
Further information and links
Technical University of Munich
Corporate Communications Center
Andreas Schmidt

presse @tum.de