Nine TUM spin-offs among the "Top 50 Start-ups 2018"
Munich founders increasingly successful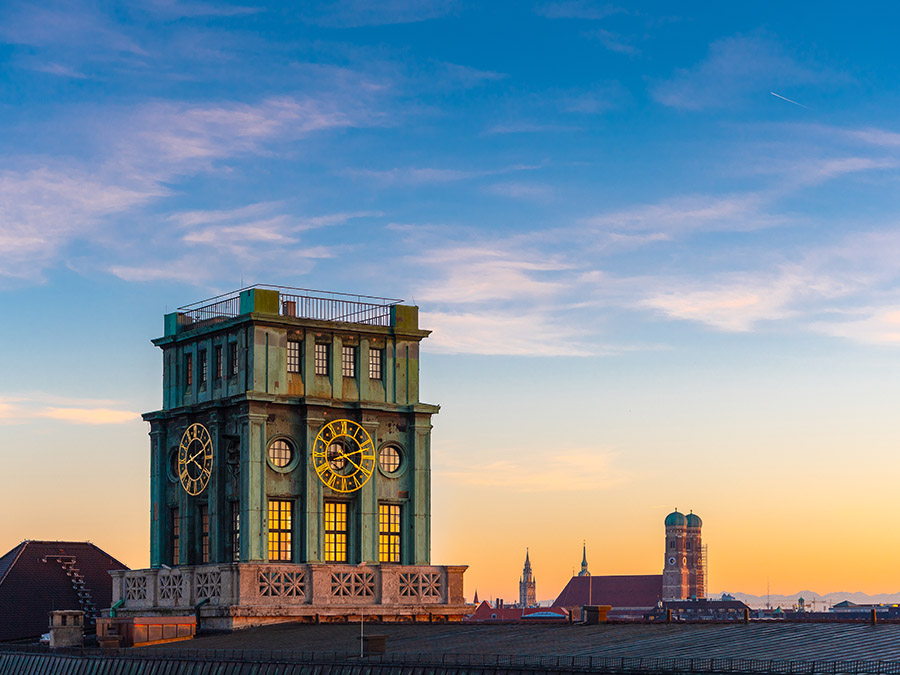 The German start-up scene is booming, as illustrated in the current Ernst & Young report "Tech start-ups reshaping the economy", which among other things looked at the amount of venture capital funding raised. The 100 most successful German start-ups in this respect have acquired a total of US$ 8.1 billion in the period from their founding until the end of fiscal 2018, 43 percent more than the best 100 as of the end of 2017. Berlin is home to the largest number of start-ups on this ranking list, followed by Munich, which moved up this year to take second place. The importance of TUM in this development is evident in the fact that ten of the 14 Munich companies in the Top 100 were started by founders from the University.
Munich with the most start-ups among the "Top 50 2018"
This trend is even more clearly visible in the ranking list "Top 50 Start-ups 2018", which evaluated the results of over 160 founder competitions over the past year. Munich's ten start-ups make it the most successful city in the Top 50 – and nine of these ten are spin-offs from TUM.
High-tech workshop and venture capital fund
Approximately 70 companies are founded at TUM each year. TUM and UnternehmerTUM, the Center for Innovation and Business Creation, support start-ups with programs specifically designed to match the individual phases of founding a start-up, covering everything from formulation of a business model to management training, and from market entry all the way to a potential IPO.

The "TUM Inkubator" Inkubator" offers office space for as many as 30 teams to prepare the launches of their companies. UnternehmerTUM also operates its own venture capital fund and its "MakerSpace" and the "Bio.Kitchen" provide a 1,500 square meter high-tech workshop for prototyping and a biotechnology lab for experiments.
More Information:
Placements in the "Top 50 Start-ups 2018" (Für-Gründer.de):
Charge X is developing an innovative charging infrastructure that makes it possible to charge several electric cars simultaneously in commercial structures and apartment buildings.
Kumovis sells 3D printers especially configured for medical-technical requirements and which can for example produce skull plates and spinal column implants.
Plasmion developed the sensor technology SICRIT, which makes it possible for laboratories to measure samples directly in free combination with other analytic equipment.
remberg has developed a cloud-based aftermarket platform for machine manufacturers and operators to centrally manage information and requests like spare parts.
TWAICE creates virtual battery models that support virtual tests, faster development and better battery management.
RoVi develops camera-based sensor software for robots which is intended to make manufacture of the robots significantly less expensive.
ORBEM has developed imaging methodologies that identify the sex of embryos in the egg, thus eliminating the need to kill 1-day-old chicks.
Demodesk is a cloud-based screen sharing technology for customer support over the internet.
Crashtest Security offers a cloud-based security scan service for web application developers and detects critical security gaps in real-time.
Placements in the TOP 100 start-ups by venture capital raised (Ernst & Young)
eGym develops, builds and sells software and hardware products for the fitness sector.
tado has developed an intelligent heating control system which helps save energy.
Lillium is developing a vertical take-off electric plane.
Celonis offers process mining software which companies can use to analyze all of their digital business processes.
Outfittery is an online fashion portal specializing in personal advice for men.
NavVis sells applications for mapping indoor spaces precisely down to the centimeter and an app which makes it possible to navigate within the mapped spaces.
Freeletics provides fitness apps for various work-out programs.
Global Savings Group operates a worldwide refund portal providing coupons for various online merchants.
Konux has developed sensor-based systems which make it possible to maintain and monitor industrial and rail systems in real-time.
CupoNation is an internationally active provider of coupons and refund portals.
Technical University of Munich
Corporate Communications Center