Study shows: Arsenic trioxide strengthens the body's defenses against viruses
Secret defence against adenoviruses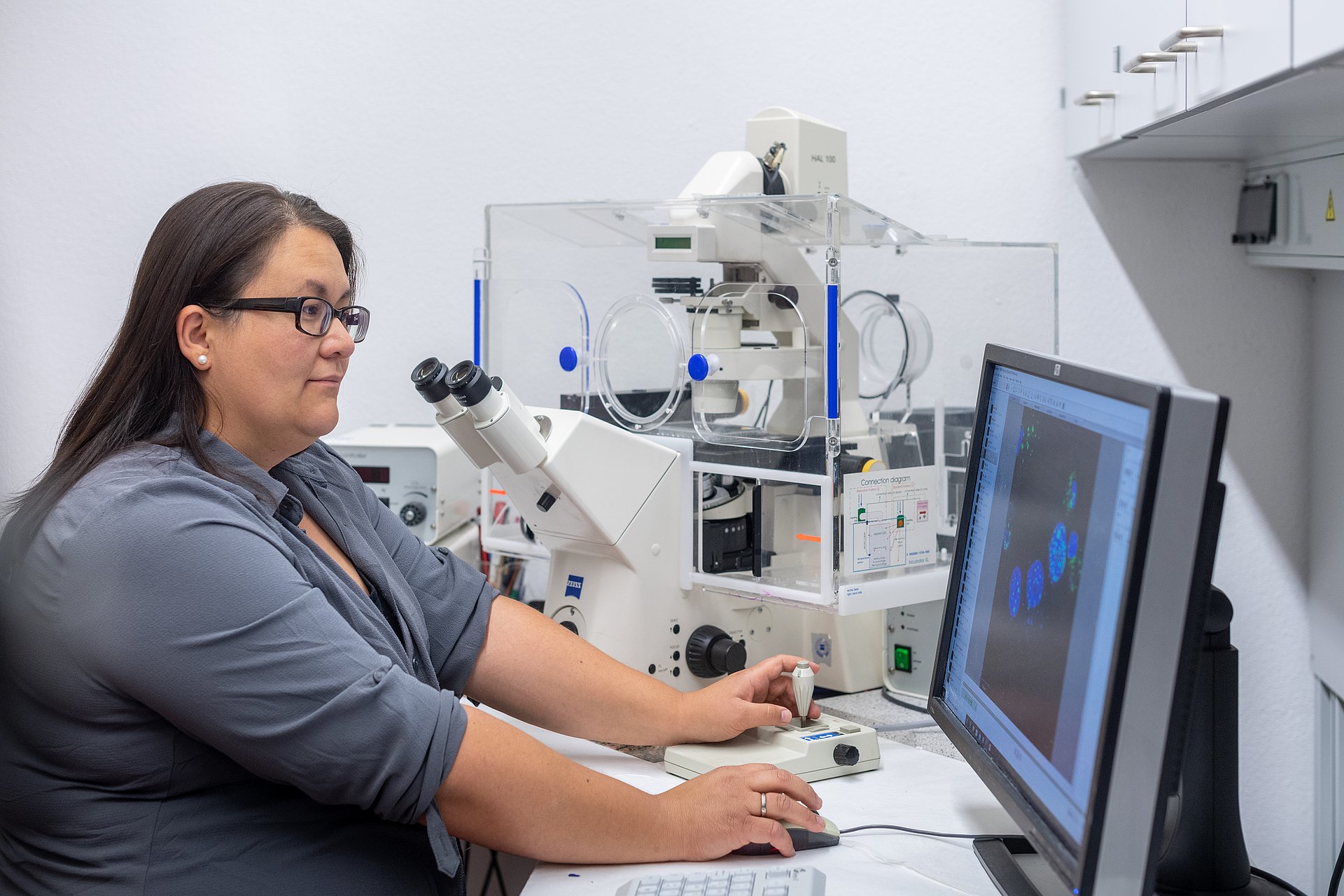 Human adenoviruses cause conjunctivitis, gastrointestinal illnesses and pneumonia, among other things. In most cases however an infection exhibits no symptoms or only mild symptoms in healthy adults. "Generally speaking, every adult has probably had several adenovirus infections already," says Dr. Sabrina Schreiner. She works at the TUM Institute of Virology and the German Research Center for Environmental Health Helmholtz Zentrum. In the past human viruses, of which more than 85 different variants are currently known, were not considered to be particularly dangerous.
Samuel Hofmann, Julia Mai, Sawinee Masser, Peter Groitl, Alexander Herrmann, Thomas Sternsdorf, Ruth Brack-Werner, and Sabrina Schreiner: ATO (Arsenic Trioxide) Effects on Promyelocytic Leukemia Nuclear Bodies Reveals Antiviral Intervention Capacity, Advanced Science, February 2020
DOI: 10.1002/advs.201902130
Further information and links
The research group has applied for a patent on the use of the medication in inhibiting adenoviruses: "Inhibition of Human Adenovirus (HAdV) and other pathogenic DNA viruses by ATO (Arsenic Trioxide) treatment", European patent application No. 19 205 530.9
In order to protect children who undergo stem cell therapy from adenovirus infections, scientists intend to develop new methods for detecting even very small amounts of the viruses in the patient and the donor before the therapy. Accordingly a research group has been formed which has requested funding from the German Research Foundation (DFG). In addition to the virologists at TUM and at the German Research Center for Environmental Health Helmholtz Zentrum München, the TUM Departments of Chemistry and Civil, Geo and Environmental Engineering are also participating.
Technical University of Munich
Corporate Communications Center
Contacts to this article: