Complex investigation of new hydropower plants
Are there hydroelectric power plants that are fish-friendly?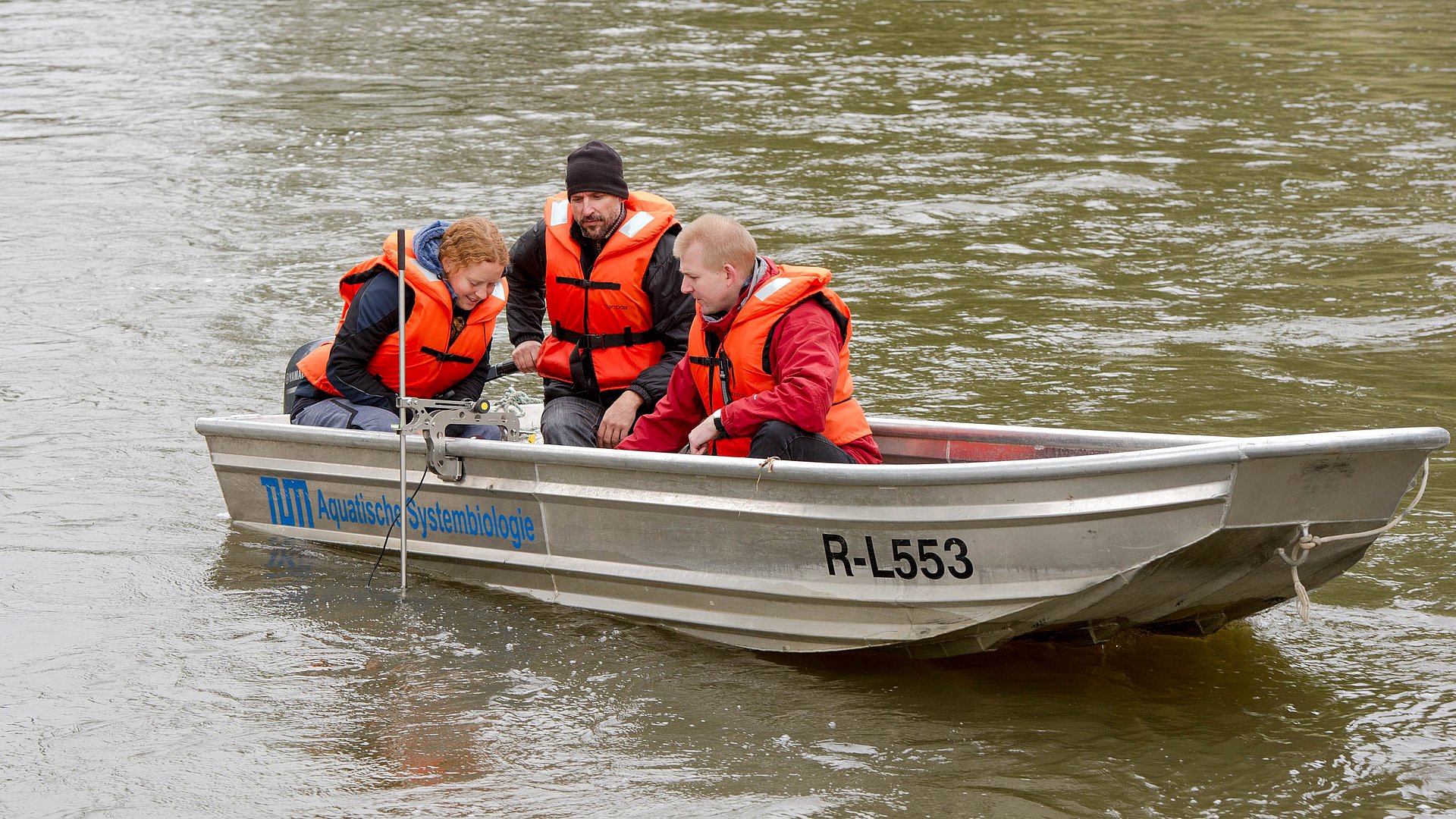 Hydroelectric power plants contribute to a sustainable energy supply, and in the sense that they are low emission, they are also climate-friendly. However, they significantly influence the habitat of fish and other creatures in flowing waters. Jürgen Geist, Professor of Aquatic Systems Biology at the TUM, and his team have been investigating the effects of hydroelectric power plants on downstream-moving fish as well as their impact on aquatic habitats since 2014.
So far, the research team has analyzed seven power plants in Bavaria, which utilize four different technologies, both modern and traditional.
Mueller M, Knott J, Pander J, Geist J (2022) Experimental comparison of fish mortality and injuries at innovative and conventional small hydropower plants. Journal of Applied Ecology. DOI: 10.1111/1365-2664.142
Geist J (2021) Green or red: Challenges for fish and freshwater biodiversity conservation related to hydropower. Editorial, Aquatic Conservation: Marine and Freshwater Ecosystems. 31: 1551–1558. DOI: 10.1002/aqc.3597
Further information and links
"Fish-ecological monitoring at innovative hydropower plants": In the Bavaria-wide research project (study sites: Au at the Iller, Baierbrunn at the Isar, Eixendorf at the Schwarzach, Heckerwehr at the Roth, Höllthal at the Alz, Baierdorf-Wellerstadt at the Regnitz, and Lindesmühle at the Fränkische Saale) Jürgen Geist, Professor of Aquatic Systems Biology at the TUM, and his team have been investigating the ecological effects of modern (very-low-head (VLH) turbine, hydrodynamic screws and a movable power plant) as well as conventional hydroelectric power plants (Kaplan bulb turbine) on fish and river habitats since 2014. The project was commissioned by the Bavarian State Ministry of the Environment and Consumer Protection and is financed by them. The Bavarian State Office for the Environment (LfU) has been providing technical support. The results of the already completed investigations have been published in German by the LfU and the TUM.
Further investigations: In mid-September 2020, investigations into the ecological effects of power plants on fish were started at Großweil in the Loisach, where the world's first shaft power plant facility has been developed by the TUM. The project will run until the summer of 2022.
Addendum 7.7.2022: Further investigations at the shaft power plant in Großweil and a new overall report have now also been published here (in German).
Technical University of Munich
Corporate Communications Center
Contacts to this article: