Student team develops prosthetic finger
Initial contact with the world of research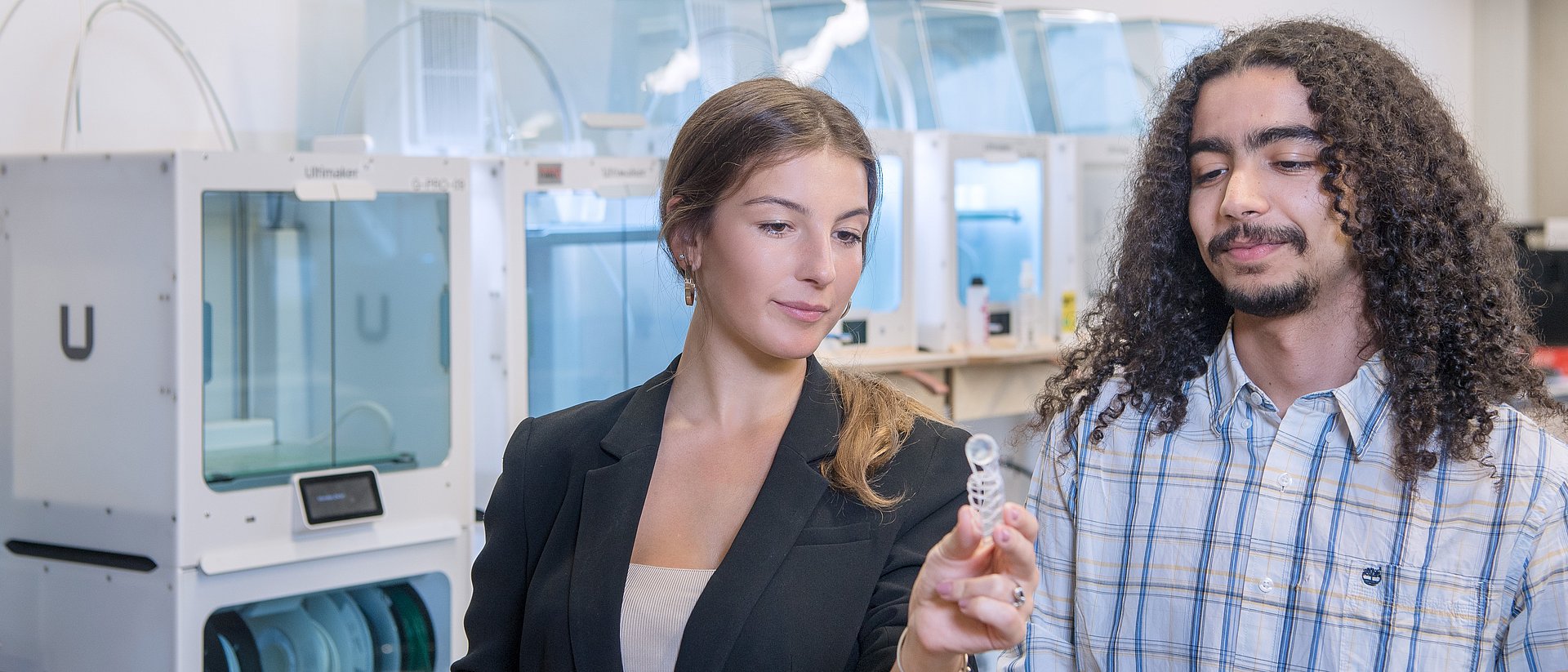 Sophia Leiss and Zied Jaber were both pleasantly surprised when they received the email informing them of their nomination to the Junge Akademie. "I had never heard of TUMJA," says Jaber, who is in the sixth semester of his undergraduate program in physics. "After looking into it, I was really excited about the idea of working with people from other departments."
For Leiss, who is in the second semester of a master's program in health sciences, her primary motivation for applying was the exchange of ideas. "The Junge Akademie offers us the opportunity to break out of our specialized bubble." The TUMJA scholarship students organize themselves in teams to work on self-defined projects under the guidance of mentors over a 20-month period.
Application deadline for TUM: Junge Akademie
The application deadline for the next cohort of the TUM: Junge Akademie is August 31, 2022.
Sophia Leiss and Zied Jaber are part of the Aesthetics project team. Alongside the physicist and health sciences specialist, it also has members from the fields of architecture, mechanical engineering, molecular biotechnology and informatics. They are working to develop a prosthetic for people who have lost a fingertip.
They have three priorities. Jaber: "First, we want our prosthetic to be accessible to as many people as possible. So we want to produce it using affordable materials in a 3D printer. Second, the prosthetic needs to be practical, adjustable for fingers of different sizes and capable of gripping objects firmly. And third – and here the physics student references the team name – "We want our prosthetic to look good."
True to this year's TUMJA motto – "Learning from Nature" – the students looked for inspiration in the natural world, specifically in insects whose exoskeletons are based on a design principle much like that of prosthetics. "In terms of mobility and robustness, we can learn a lot from insects," says Leiss.
The team aims to present an initial prototype at the end of the project phase. They will also present their results at the annual TUMJA symposium and in a final report.
If possible, Project Aesthetics will then move on to the next phase: "After 20 months, the testing phase will be complete. Then the real work will start with production, marketing and the search for investors so that the prosthetic will be affordable for everyone around the world," says Jaber.
This is very much in the spirit of TUMJA, which encourages graduates to stay in touch with the academy and continue working on their projects. It thus comes as no surprise that the two tutors assigned to each team are mainly recruited from past academy participants. In addition, two professors act as supervisors to the project teams.
Monica Déchène, who is studying for a teaching degree with a specialization in health and health care sciences, is one of the tutors supporting Team Aesthetics. She was a TUMJA scholarship recipient in 2020. "One of my main reasons for applying was that I felt that my teacher training program lacked a research aspect," she recalls. "With our team – Team Lacktivity – we explored ways of getting employees to move around more at work."
Although the pandemic prevented the team from testing their ideas in big companies as planned, Déchène found the project activities so stimulating that she has since decided to remain in educational research and complete a doctorate.
"Without TUMJA, that wouldn't have been my Plan A," she says. She now wants to share what she learned with new scholarship recipients. "Especially at the beginning, when people are not familiar with the processes, it is valuable to have something there with tips and advice."
Remaining active after completion of projects
There are many other ways for TUMJA participants to get involved. Everyone takes part in one of the many task forces, for example to organize the annual symposium. These working groups, with members from different projects, are intended to promote networking between teams. As members of Taskforce International, Leiss and Jaber are currently organizing a summer school with Imperial College London.
In May of this year the two students reached the halfway mark in the TUMJA scholarship program. However, they are already certain that it was worthwhile applying. "The scholarship provides insights into the possibilities that TUM has to offer," says Leiss.
Jaber says: "I'm thrilled that our work can have a positive impact on the lives of other people." Monica Déchène adds: "The main priority of TUMJA is to broaden your own outlook. If you're passionate about your project, the rest is almost sure to follow."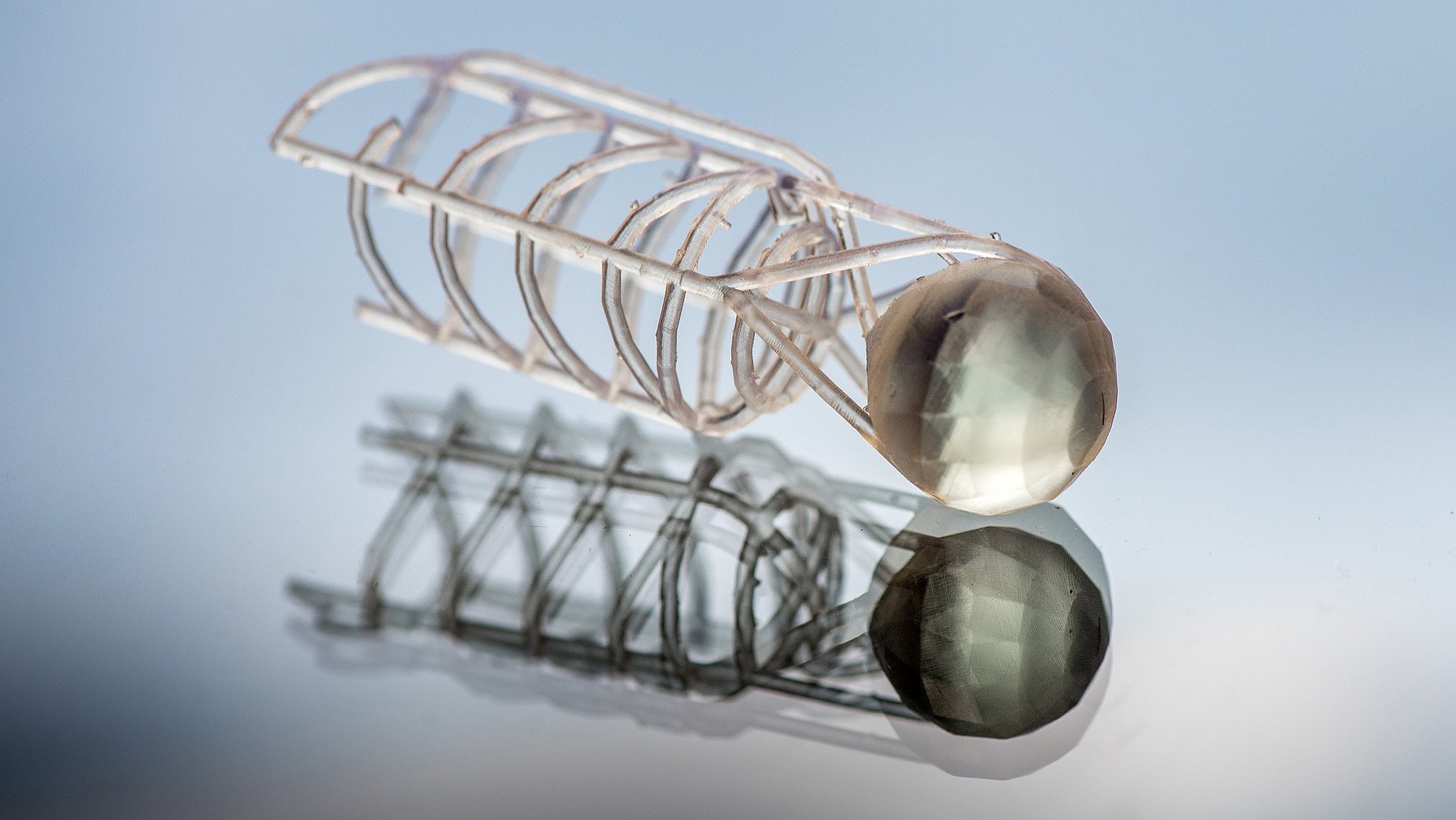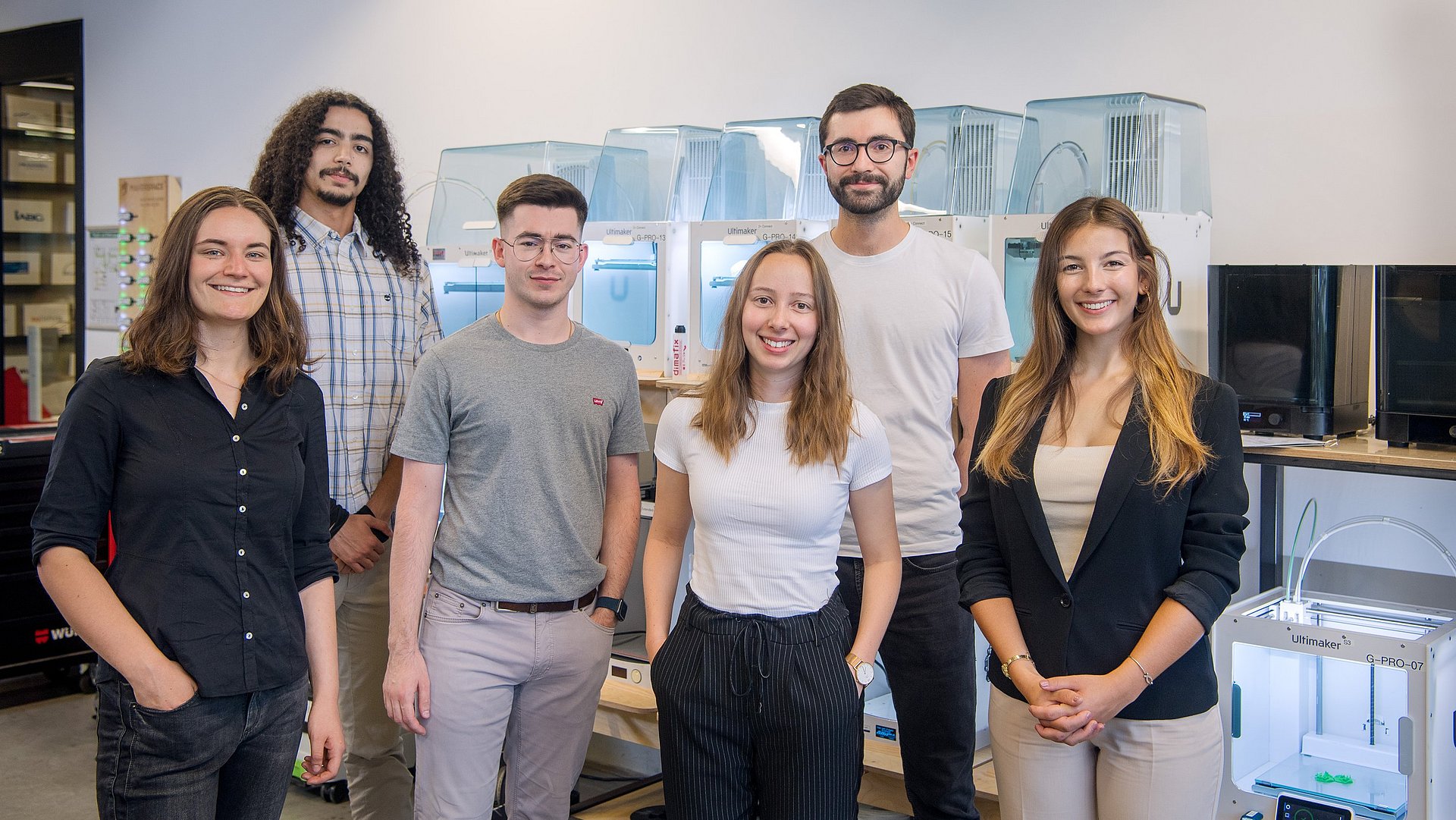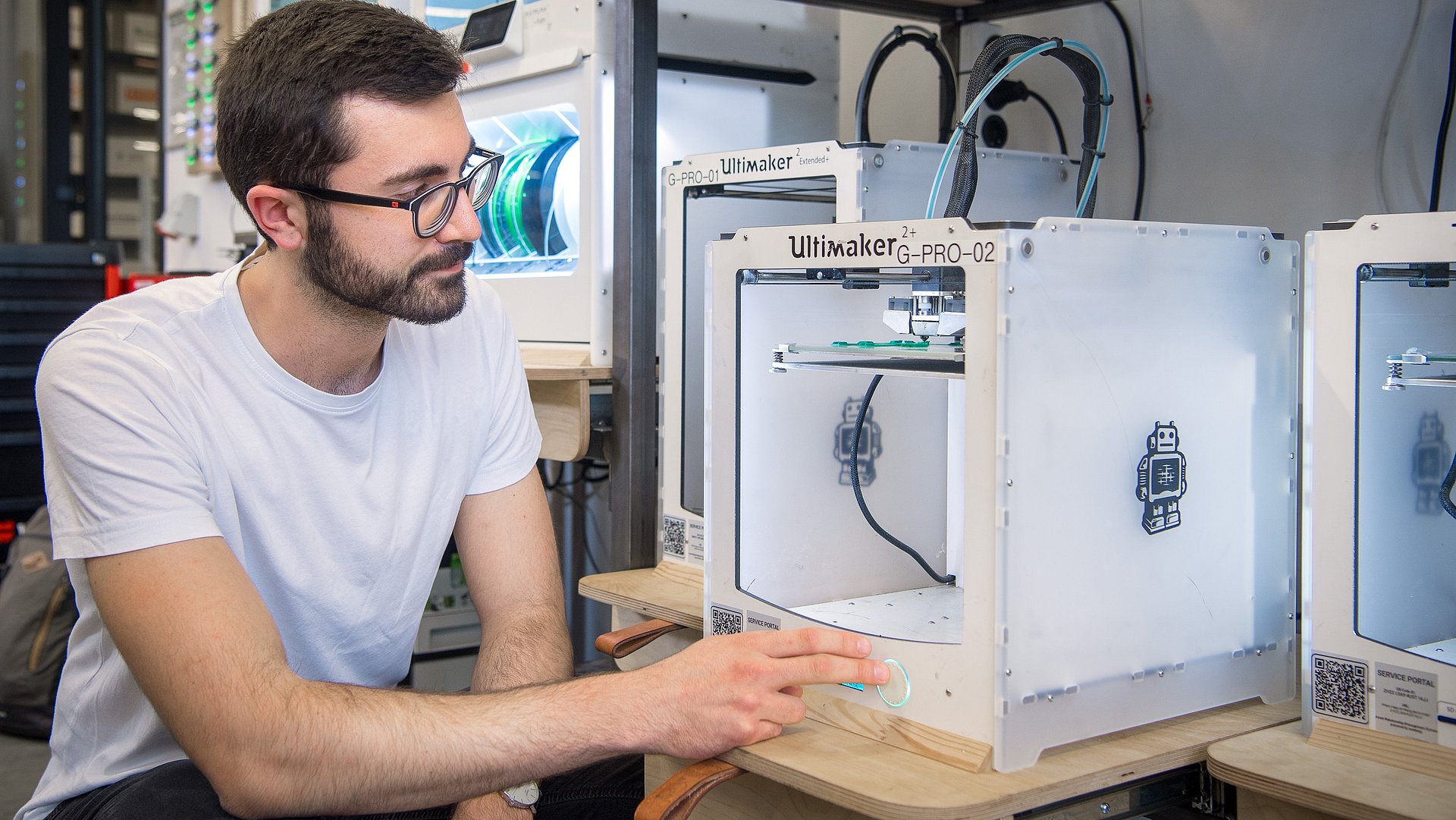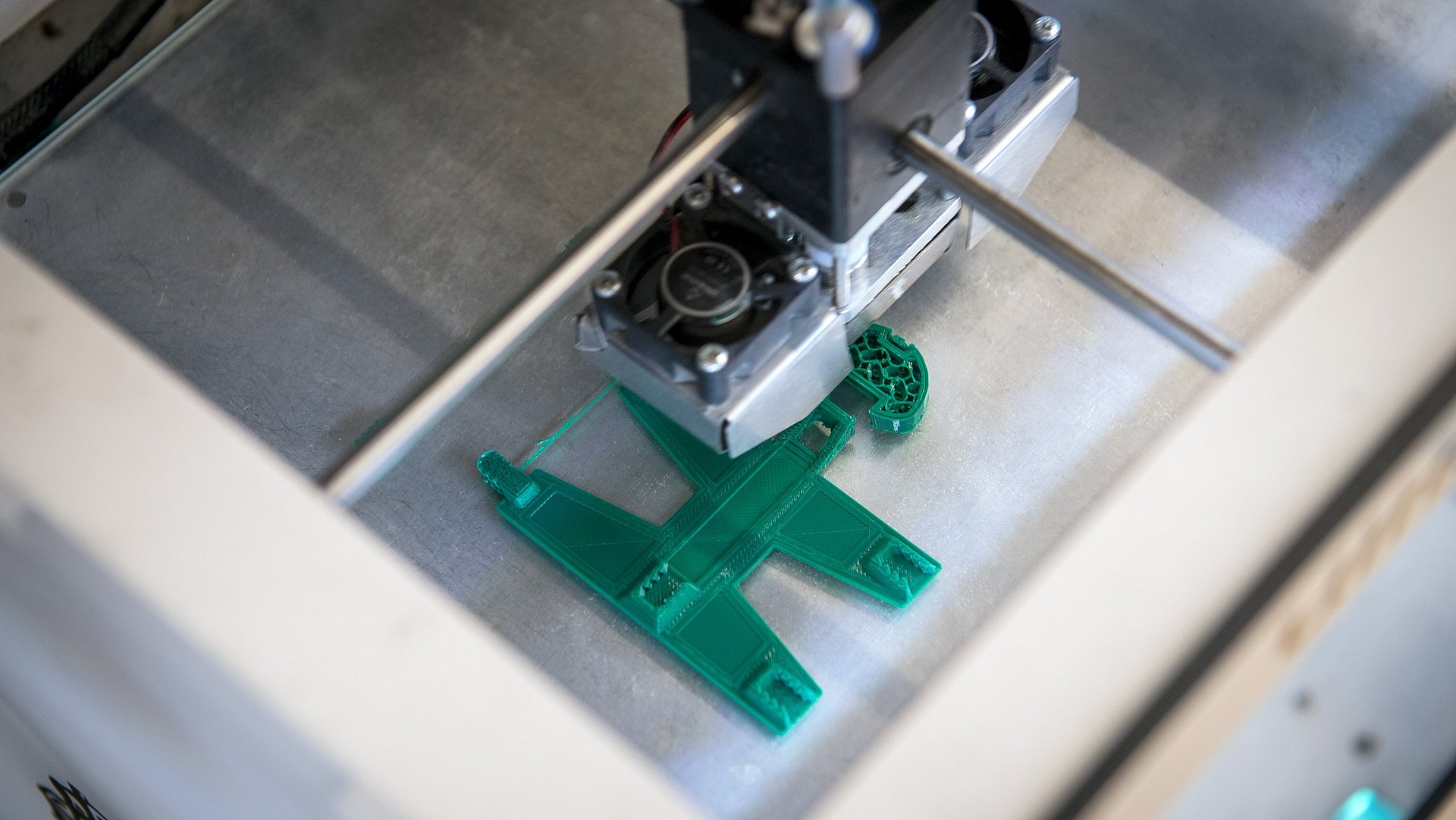 Further information and links
The TUM Junge Akademie was established in 2010. It is now open to students from the three partner universities – the Academy of Fine Arts, University of Television and Film Munich and the University of Music and Performing Arts Munich.
The best students in each department are nominated for the program. Students can also apply on their own initiative.
The practice-oriented projects are expected to benefit society.
The application deadline for the next cohort is August 31, 2022.
Technical University of Munich
Corporate Communications Center
Larissa Tetsch / Verena Meinecke / Undine Ziller

presse @tum.de
Contacts to this article: