TUM@Freising returns to the Lindenkeller
Effects of climate change on nature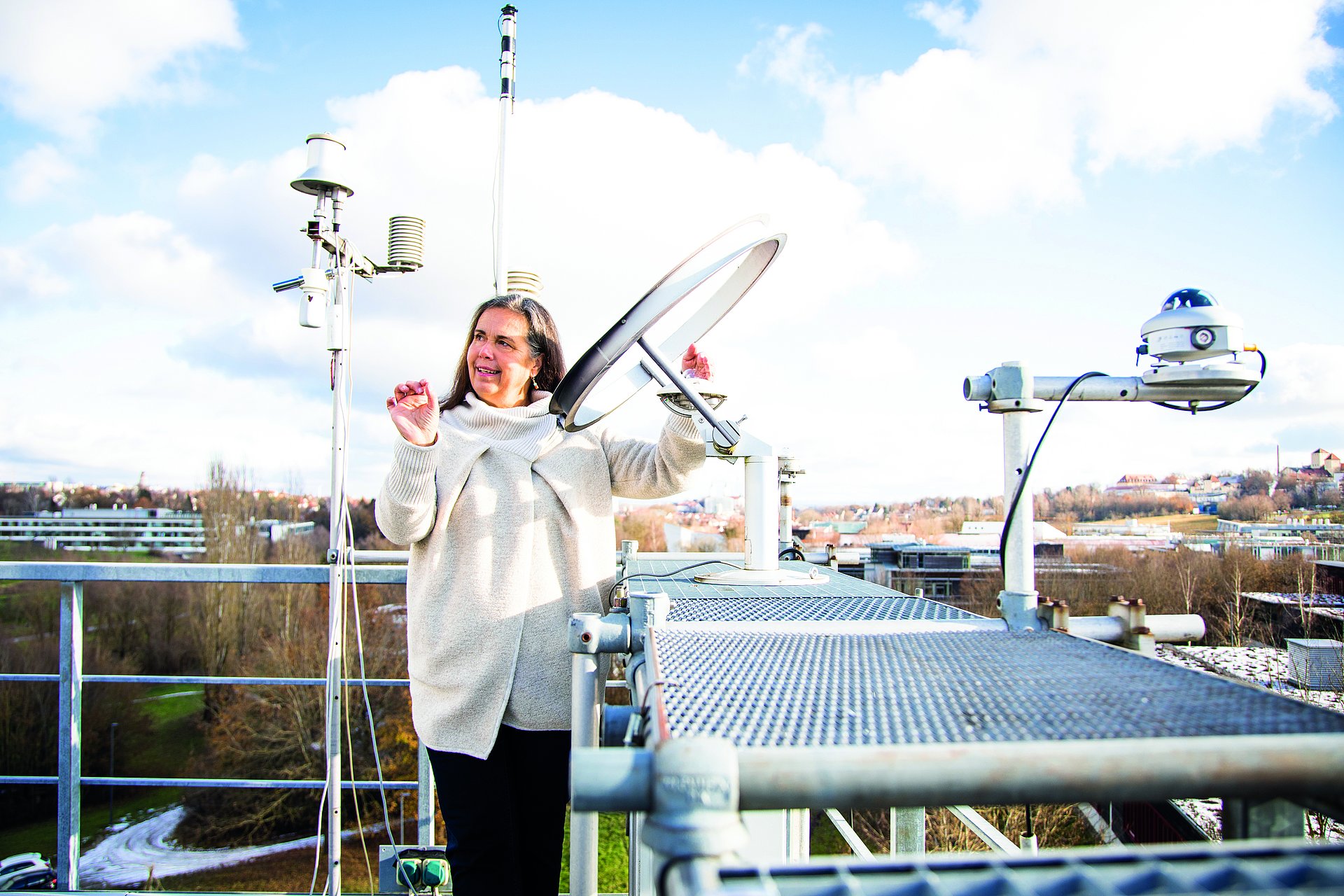 We are all affected by global warming. Its impacts are already tangible and will require wide-ranging adaptions from humans and nature in future. Annette Menzel conducts research into these complex changes with the aim of finding a practical means of handling them – together with the citizens of Bavaria. An interactive online portal by the name of BAYSICS provides a forum for this dialog.
"Long-term measurements of flowering dates provide information on whether the start of the growing season or, very specifically, the pollen season is changing. Rising temperatures, for example, affect the start of flowering - and thus also the pollen count," says Annette Menzel. Climate change is causing everything to green up earlier, but whether the duration of flowering and thus the flowering season are also changing has not yet been fully clarified.
Lecture date: Tuesday, May 17, 2022, 7 p.m.
In her lecture, Prof. Menzel describes how citizens can become researchers themselves with easy-to-use tools. She also discusses the causes, effects and consequences of climate change with regard to nature. After the lecture there will be the possibility to ask questions to the speaker. J. Philipp Benz, Professor of Fungal Biotechnology in Wood Science at TUM will moderate the event.
For more information on the event visit https://www.wzw.tum.de/index.php?id=10
Further information and links
About the speaker:
Prof. Menzel has been associate professor of ecoclimatology at TUM since 2007. The focus of her research lies on the interactions between the atmosphere and the biosphere. Her work covers several areas, including the collection and complex description of relevant parameters in various land use systems – for example, radiation and surface temperature. She also aims to detect and pinpoint the impact of climate change on terrestrial (alpine) ecosystems and human health and analyze the risks associated with extreme events.
After studying forestry sciences, she went on to do practical training at the Bavarian State Forestry Commission. In 1992, she became Forestry Officer at the Chair of Bioclimatology and Air Pollution Research at Munich Ludwig Maximilian University. She completed her doctorate there in 1997 and her lecturer qualification in 2002. Her research work has taken her to Chile and Canada. Prof. Menzel was one of the authors of the fourth assessment report of the Intergovernmental Panel on Climate Change (IPCC), which received the Nobel Peace Prize in 2007. She is listed as #304 on the Reuters list of the 1000 most influential climate scientists.
About the series:
The lecture series "TUM@Freising - Science Explained for ALL" is organized by the Technical University of Munich together with the City of Freising. At regular intervals, the TUM School of Life Sciences presents its research in the form of a lecture of interest to lay people. A subsequent discussion with the audience is expressly desired after each lecture. The lecture series is intended to give direct access to the scientific work at the Weihenstephan campus and offers the scientists public input for their research work.
BAYSICS - Bavarian Synthesis Information Citizen Science Portal for Climate Research and Science Communication.
Portal: https://www.portal.baysics.de
Web: https://www.baysics.de
Technical University of Munich
Corporate Communications Center
Contacts to this article: