Three times 500,000 euros start-up funding for TUM spin-offs
Triple success at m4 Award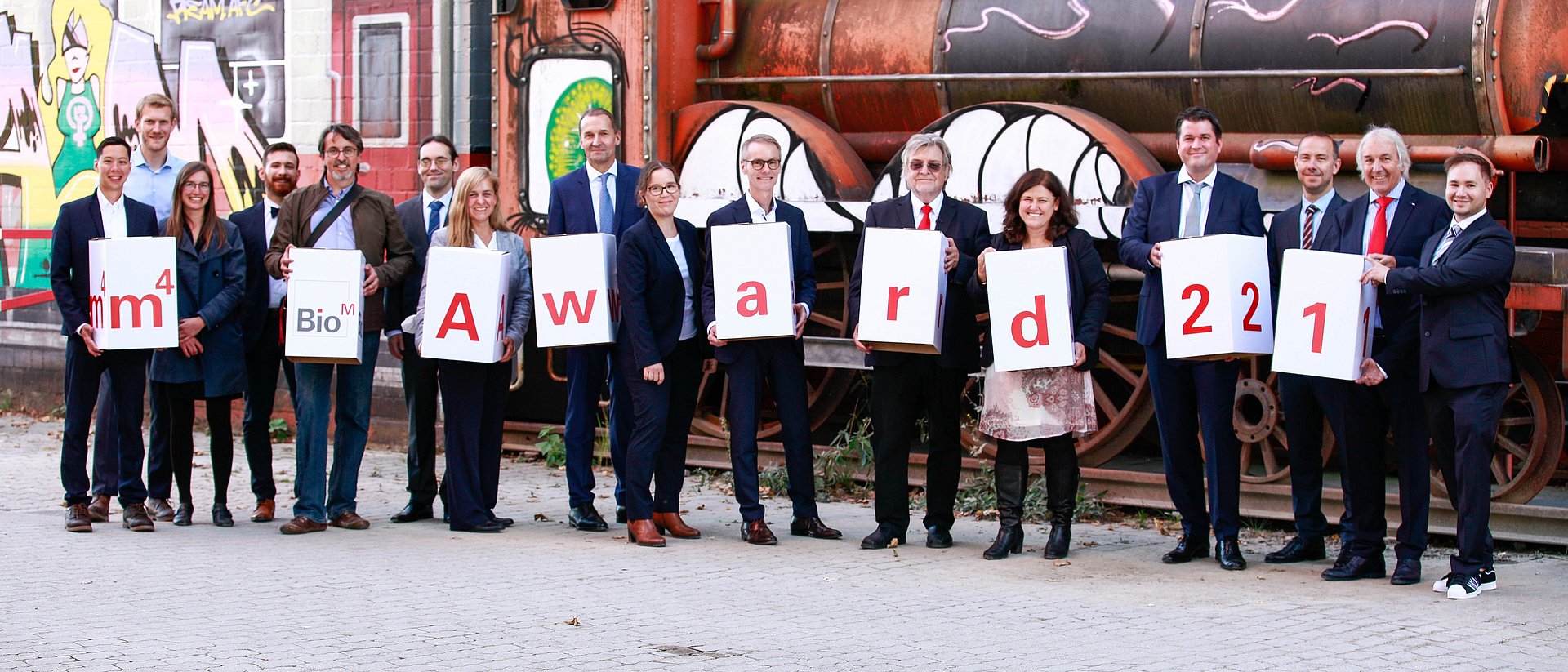 With the m4 Award, initiated in 2011 by BioM, the network organization of the biotechnology industry in Munich and Bavaria, the Free State of Bavaria promotes innovative products, technologies or services of young companies that decisively advance the further development of medicine of the future. The prize is awarded every two years, and a total of 25 research projects have been honored in the five rounds of competition to date.
With prize money of up to 500,000 euros per winning team, the competition supports the further development and validation of the respective project idea for two years in preparation for a spin-off. In the process, the scientists not only receive financial support, but also active guidance from BioM and other partners as well as industry experts.
The successful TUM-projects in brief:
Bacteriophages for the therapy of antibiotic-resistant infections
Antibiotic-resistant germs are a major problem that will become massively more acute in the coming years. The idea of treating infections with resistant germs with bacteriophages, i.e. viruses that infect bacteria, has been around for almost 100 years. So far, however, the approach has failed to catch on because the production of phages has not been scalable and had to take place in the pathogenic host bacteria.
The TUM start-up Invitris has now developed a technology that can be used for the first time to produce genetically optimized bacteriophages for the treatment of antibiotic-resistant infections in vitro. All members of the team come from the Chair of Physics of Synthetic Biological Systems under the direction of Prof. Friedrich Simmel.
Ligand- selective agents in atherosclerotic disease
Despite significant medical advances, atherosclerotic diseases such as myocardial infarction and stroke remain the leading cause of death worldwide. A major problem is the residual inflammatory risk of in patients that are otherwise on a well-controlled lipid-lowering treatment plan.
With the prize money, Prof. Jürgen Bernhagen's lab at LMU together with Prof. Aphrodite Kapurniotu's lab at TUM aims to develop chemokine receptor mimics as a new class of drug leads to selectively inhibit atherosclerosis-causing chemokines for the huge pharmaceutical market of cardiovascular diseases.
Further information and links
Every year TUM spawns 70 to 80 technology-focused spinouts. TUM and UnternehmerTUM support start-ups with programs tailored to the various phases of building a business – from creating the business model to management training, and from market entry to a possible IPO.
TUM Venture Labs offer an entire research ecosystem for start-up teams working in important scientific fields. Up to 30 teams can use offices in the TUM Incubator to prepare for the launch of their companies. Through its own venture capital fund, UnternehmerTUM invests in tech companies displaying strong potential and offers the MakerSpace, a 1,500-square-meter high-tech workshop for prototyping. According to "Gründungsradar," this support is the best at major German universities.
Technical University of Munich
Corporate Communications Center