General practice: Roundtable project brings citizens and researchers together
Shaping medical research together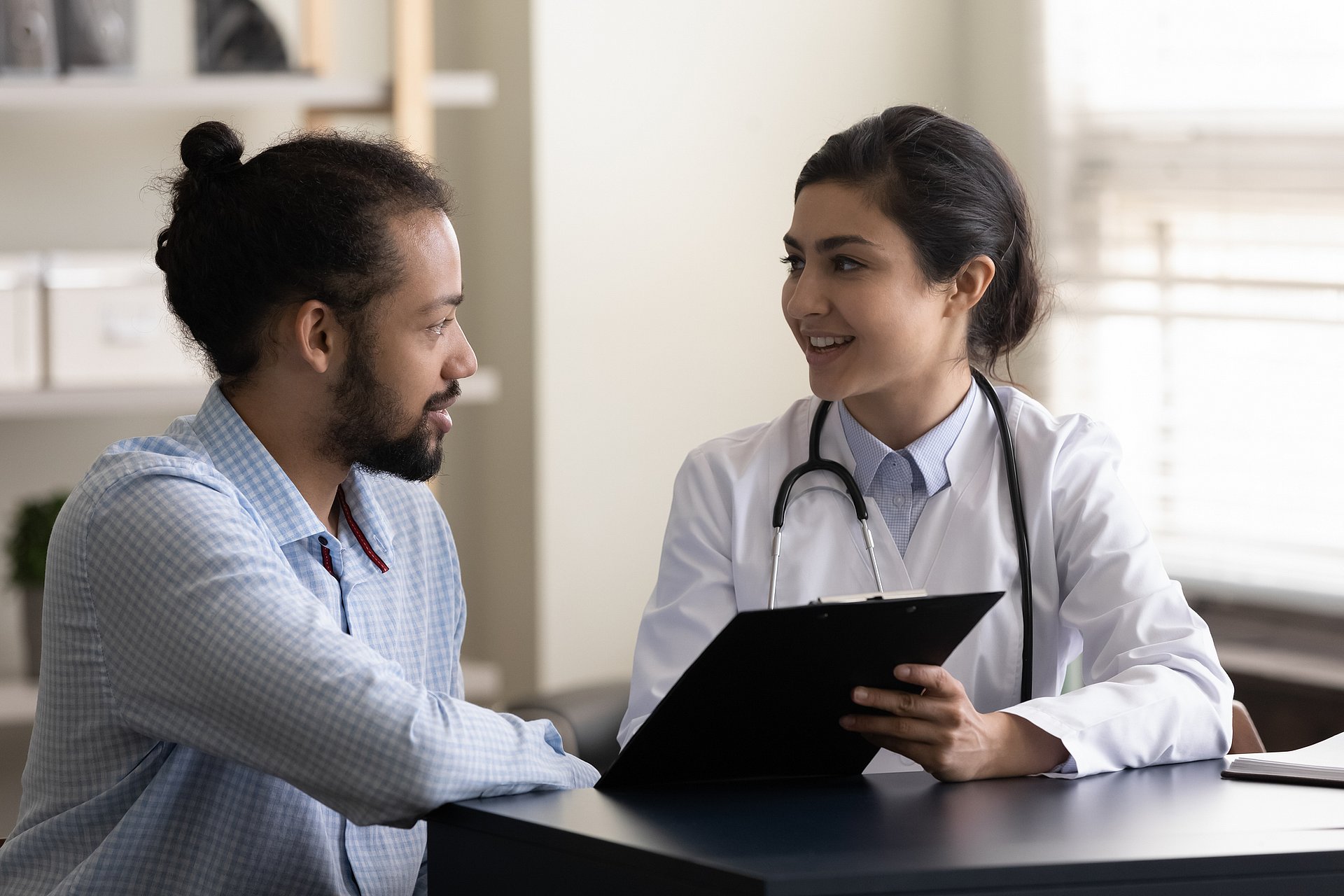 Shaping Research Together ("Forschung aktiv mitgestalten") is the name of the research roundtable project at the Technical University of Munich (TUM) university hospital Klinikum rechts der Isar. The project was launched by researchers from the hospital's Institute of General Medicine and Health Services Research who want to make it easier for people to understand general medical research. The project also hopes to benefit from the public's knowledge and experience. "We're working towards interaction on equal terms to make long-term and sustainable participation possible," says Antonius Schneider, Professor of General Medicine and director of the Institute.
Orientation meeting at Munich's Hofbräukeller
A dozen individuals accepted the invitation for an initial orientation meeting at Munich's traditional Hofbräukeller. Their objective: Being actively involved in research in the future, from selecting project topics to accompanying scientific studies. The diverse group of participants included a senior citizen who as a patient often felt left behind by the health system, a teacher who advocated "healing instead of fighting symptoms" and a Business Management graduate who wondered why physicians are "only paid when the patient is ill, but aren't paid to keep us healthy."
Some of the participants are from the medical field, for example an independent patient consultant, a physiotherapist and a representative from the Munich anti-depression coalition "Münchner Bündnis gegen Depression". Others were simply eager to contribute their expertise, for example the mechanical engineer who gave thought to how medicine could be tailored to individual people "and not to the statistical mass".
Solving problems of understanding
Prof. Schneider, who since 2009 has held Bavaria's first Professorship for General Medicine, is convinced that it is right and inevitable not only to involve patients in research, but also citizens at large. "We have to make sure that research conducted in the Ivory Tower also arrives in the general population and at the same time benefits the general population," he says.
Another priority is formulating the documentation of scientific studies so that it is generally intelligible, institute employee Jan Gehrmann adds, pointing out that people who agree to participate in such studies don't always really know "what exactly they're about to sign." And who is better qualified to decide what is generally intelligible than the general public itself – i.e. citizens at large.
Developing focus areas together
The researchers feel the partnerships have to develop collectively, and say the way these partnerships grow together will determine how the group's concrete work should look in the future. One possible focus area emerged immediately during the first meeting: Communication has to improve between patients and general practitioners / physicians in general. The group adds another important aspect: They want to give participants insights into the working procedures and basic conditions of research projects, for example into the necessity of finding private or public sponsors to fund individual projects.
Inspired by the enthusiasm on the part of the participants, scientific project members Clara Teusen and Stefanie Eck look ahead to how far the involvement of citizens at large could go: "When citizen forums are involved in decision-making at the German Federal Ministry of Education and Research to select which research projects are to be funded, then research will really have arrived among the citizens," the researchers say.
Further information and links
The group meets on a regular basis, and new members are welcome. The next meeting is January 26, 2023 at TranslaTUM (Einsteinstraße 25).

For registration and more details, please contact Clara Teusen at the TUM Institute of General Medicine and Health Services Research by e-mail at Clara.Teusenspam prevention@mri.tum.de