Pritzker Architecture Prize goes to TUM professor
Francis Kéré wins the "Nobel Prize" for architecture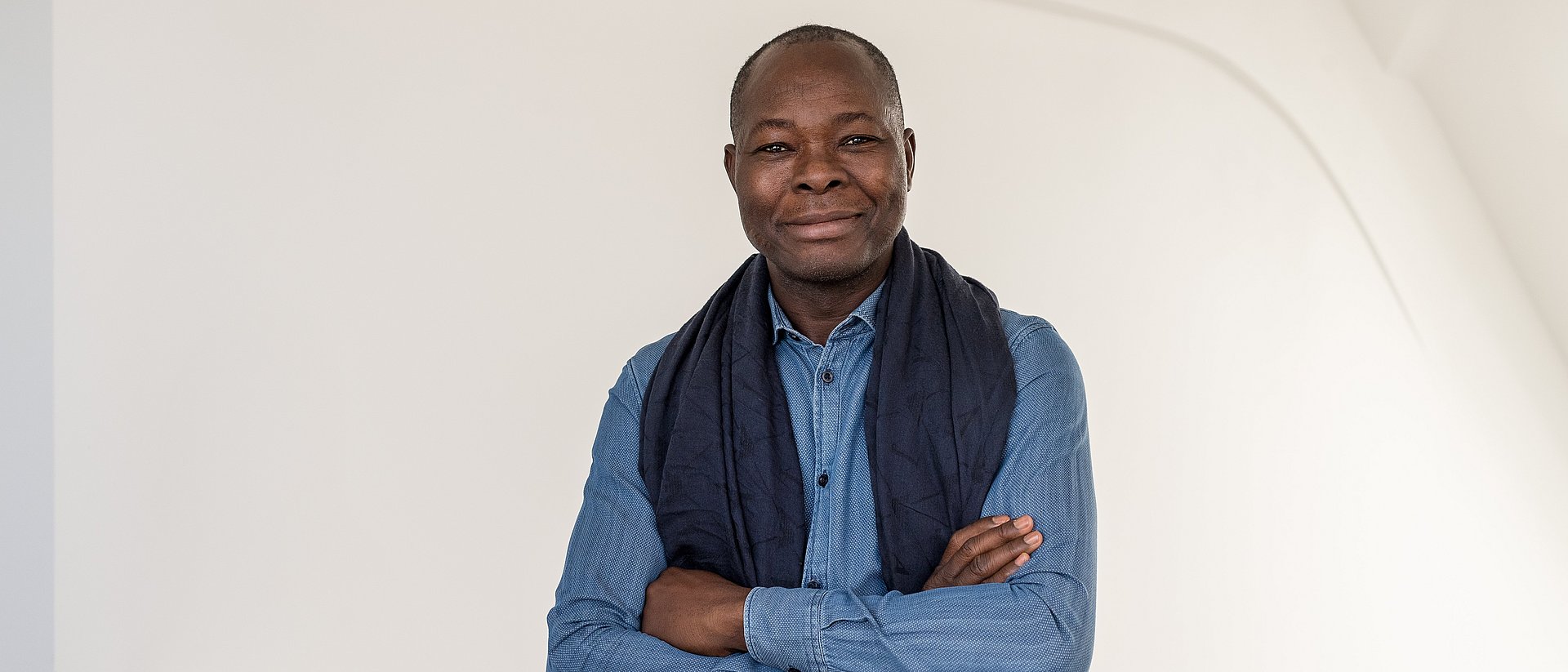 TUM President Prof. Thomas F. Hofmann says: "Our colleague Francis Kéré is an extremely impressive personality. His innovative designs unite traditional construction materials with the most modern engineering technologies and sustainability. At the same time his architectonically outstanding buildings always speak out for social involvement. I am proud that Francis Kéré is conveying his knowledge and his philosophy to talented young architects with us here at TUM. He ideally exemplifies our strategy of combining science and technology with social responsibility."

Over a period of almost two decades Kéré has earned a reputation as one of the most important architects of our time. The 56-year-old has created numerous social, participatory, sustainable and locally rooted structures. "As an architect I want to do more than just build, I want to create a space the serves the people who use it," says Kéré. "I want my buildings to provide protection, comfort and inspiration. And I hope that those who pass through my buildings have much more from them than just walls that surround them and a roof over their heads. I am inexpressibly grateful to everyone who makes this possible for me by awarding me projects, asking me to teach or supporting my Foundation."
Close ties with Germany and TUM
Professor Kéré's best-known works include his design for Burkina Faso's National Assembly building in Ouagadougou, the Léo Surgical Clinic & Health Centre in Léo, Burkina Faso, the Serpentine Pavilion 2017 in London as well as a visitor's pavilion for the Coachella Valley Music and Arts Festival (2018). April 2021 saw the groundbreaking for the National Assembly building in the west African country of Benin, also designed by Kéré. His "Kéré Foundation" works to realize sustainable architecture in Burkina Faso. In 2017 the TUM architectural museum featured the architect's first monographic presentation, attracting over 50,000 visitors.
Kéré has been Professor for Architectural Design and Participation at TUM since October 2017. "Germany is my intellectual home base and I have great appreciation for TUM as an institution representing that fact," says Kéré with regard to his work at TUM. Kéré is now the first architect from an African nation to win the Pritzker Architecture Prize, the most important prize in the world of architecture, endowed with 100,000 US dollars. Previous recipients of the Architecture Prize include Philip Johnson (1979), Aldo Rossi (1990), Zaha Hadid (2004) and most recently Anne Lacaton and Jean-Philippe Vassal (2021).
Numerous international awards
The architect has already received many prestigious honors, including the Jefferson Medal (2021), the Arnold W. Brunner Prize (2017), the Global Holcim Award - Gold (2012), the BSI Swiss Architectural Award (2010), the Global Award for Sustainable Architecture (2009) and the renowned Aga Khan Award for Architecture (2004).
Further information and links