Hands-on exhibits, tours and experiments for both children and adults
Impressions from the "Open Day with The Mouse"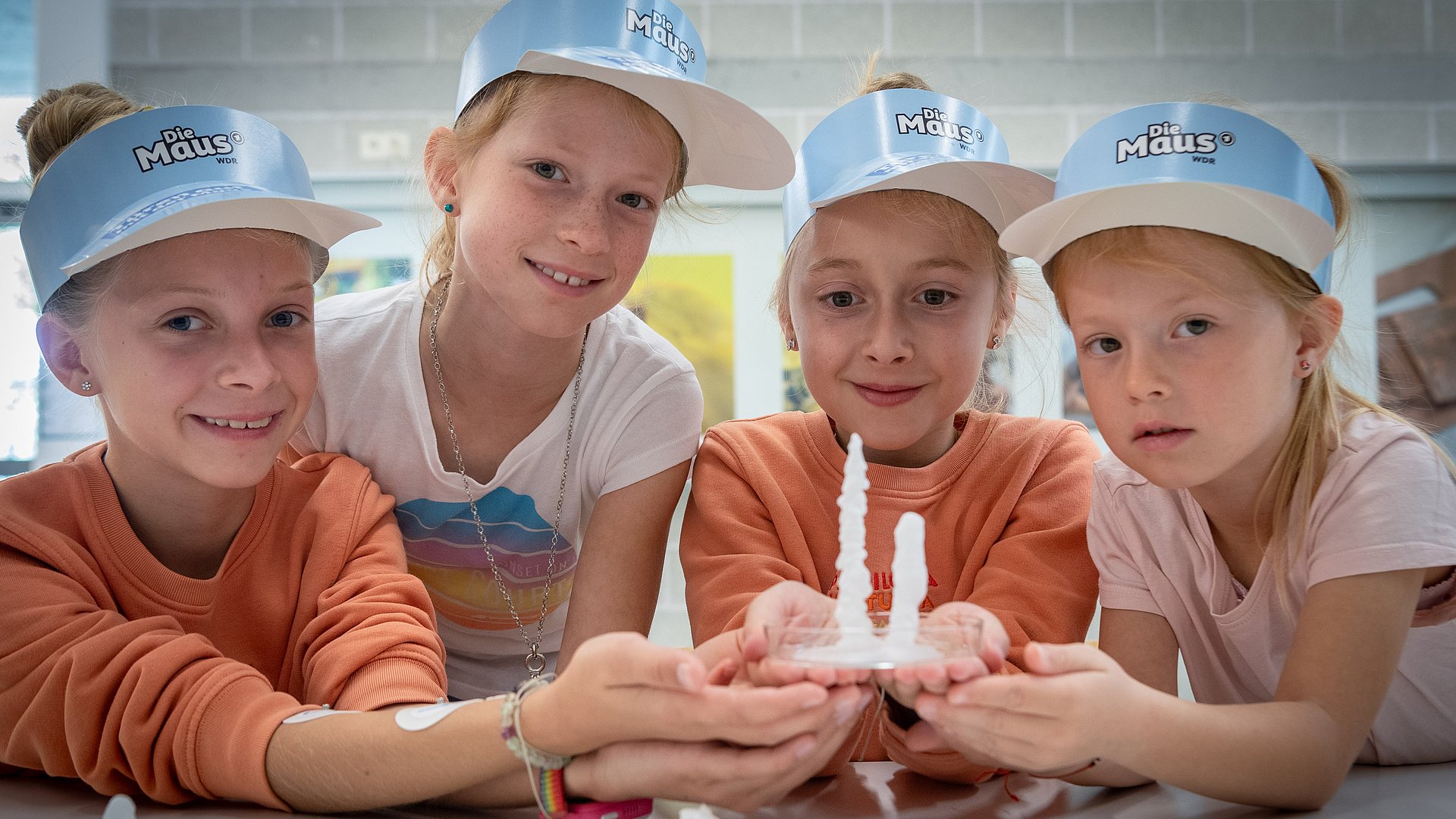 Children and adults alike took a fascinating expedition with the theme "Valuable Treasures", discovering magic potions and x-rayed surprise eggs, as well as three-dimensional visualizations of the universe. They also toured the Research Neutron Source, attended a lecture show on chemistry, and much more.
Smelling, hearing and tasting colors, seeing explosions and experiencing energy conversion: There was plenty of applause from the audience of about 250 at the TUM School of Natural Sciences' exciting experimental lecture "Natural Science for Everyone". Hands-on stations for physics and chemistry gave visitors a closer look at chemical reactions and let them try out plenty themselves: everything from optical illusions, tests to see if visitors' sunglasses really filtered out UV light, color dispersion with a prism and even experiments with dry ice. The tours through the modern research laboratories were very popular as well.
The hands-on mathematics exhibition from ix-quadrat encouraged visitors to roll dice, build and play. The kaleidoscopes, Leonardo's Domes and a wide variety of other exhibits fascinated both young and old.
The children eagerly set out on an expedition with a treasure map leading them through the Munich Institute of Biomedical Engineering (MIBE). At eight hands-on stations they investigated magic potions and salt crystals, learned how people hear with inner-ear implants and helped solder alarm systems and flashlights for the treasure hunt. They also built microscopes, learned how nerves are stimulated, how X-ray images and computer imaging work and built a replica of a special piece of research infrastructure in miniature.
Discovering the Research Neutron Source
Who is working on the Research Neutron Source Heinz Maier-Leibnitz (FRM II)? How does such a high-performance research reactor work? What is radioactivity and where do we encounter it in everyday life? Guests at the FRM II's well-visited stands investigated these questions and more. 360 visitors participated in a tour of the FRM II complex, during which they were able to see the reactor tank, the experimentation hall, and the neutron guide hall. The neighboring stand of the pharmaceutical biotech company ITM showed visitors how radionuclides generated at the FRM II can be used for diagnostic imaging and targeted cancer therapies.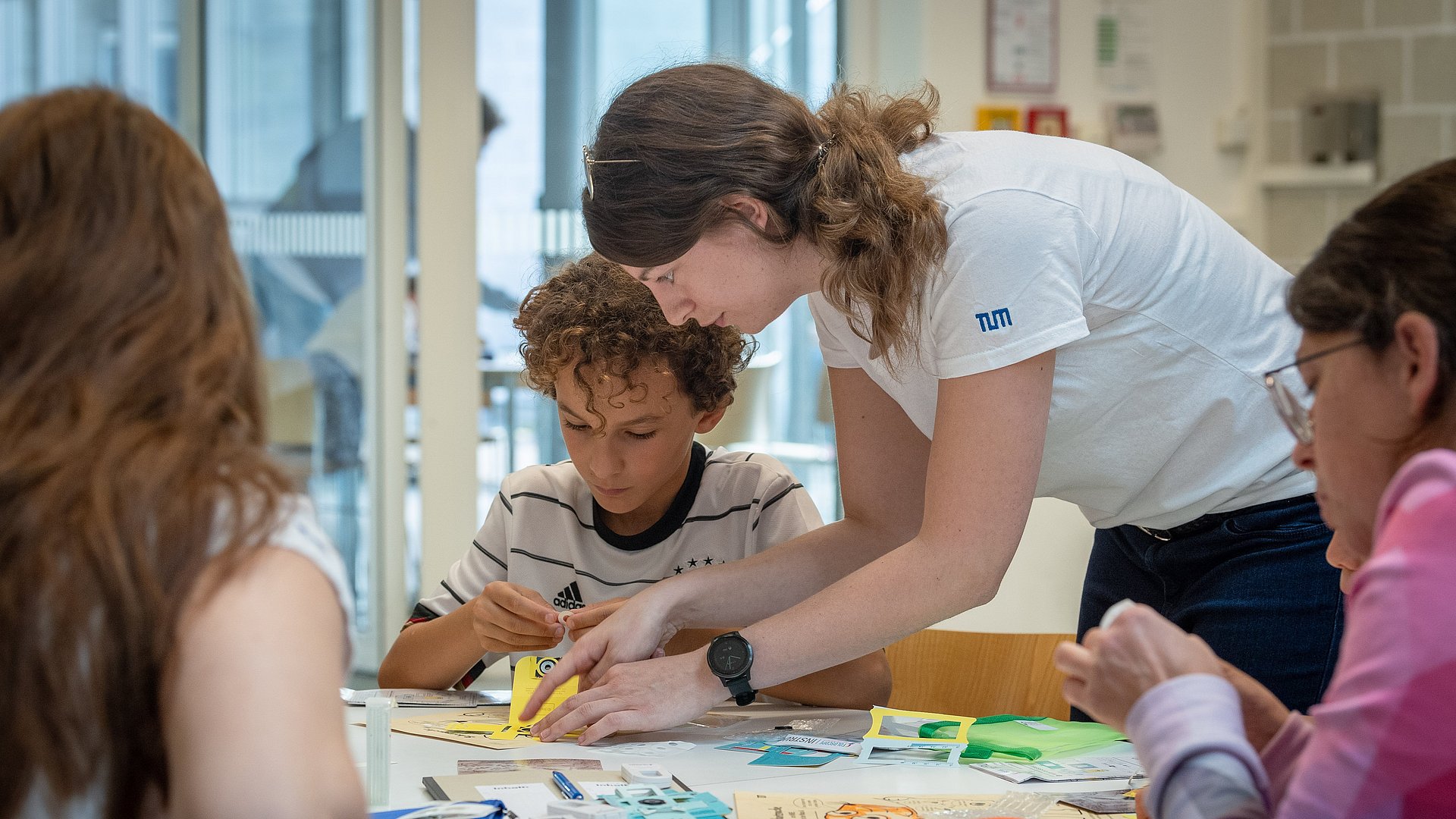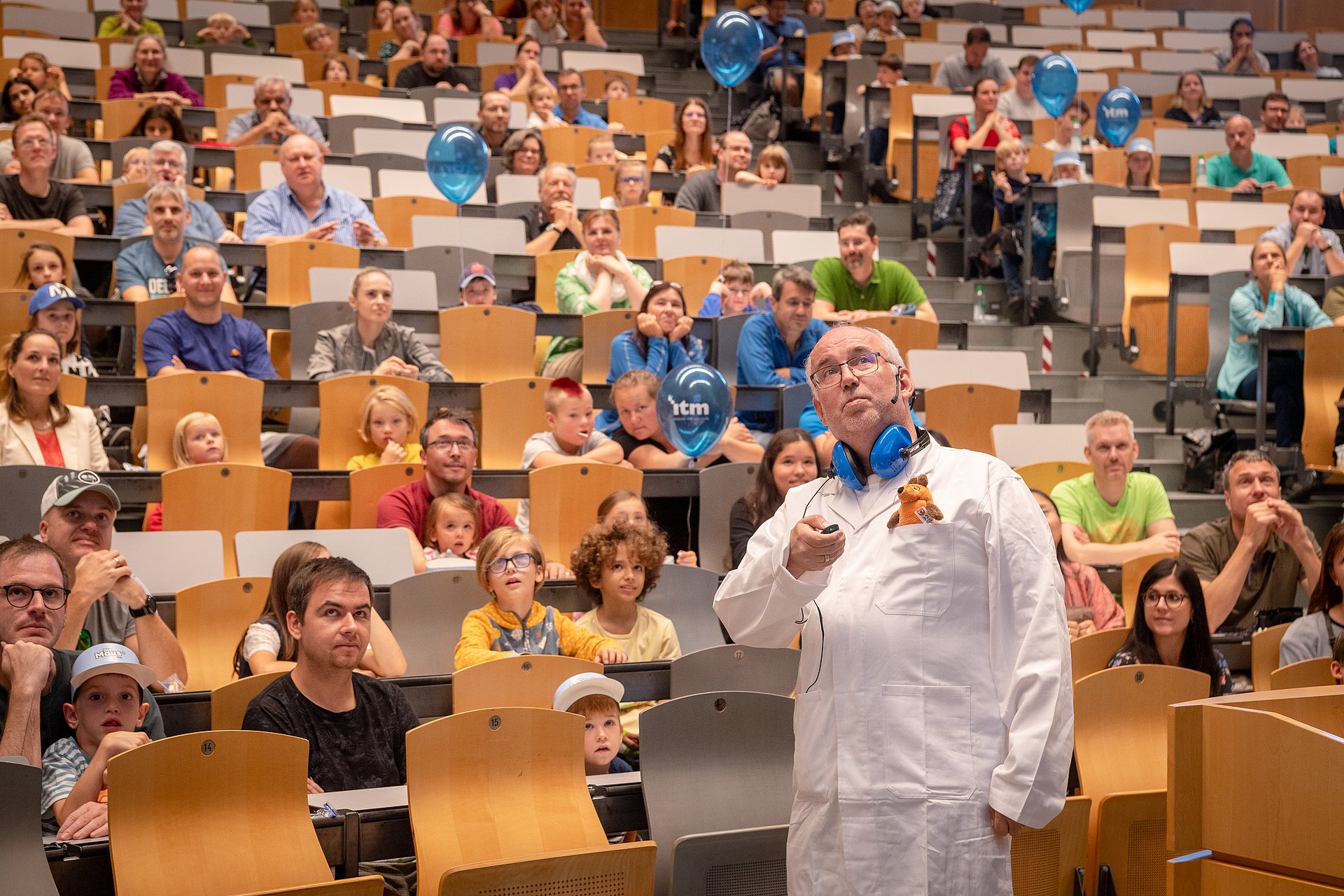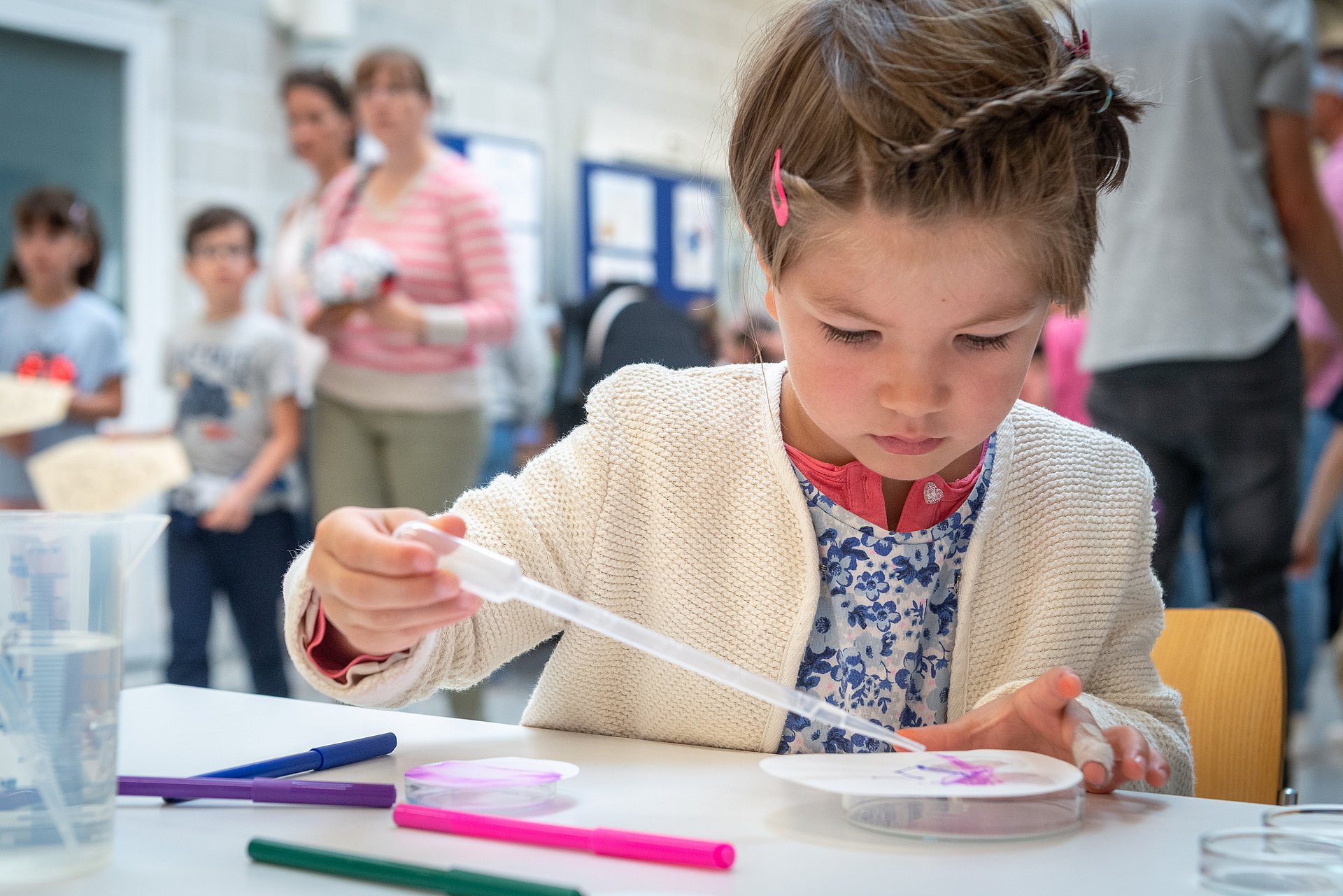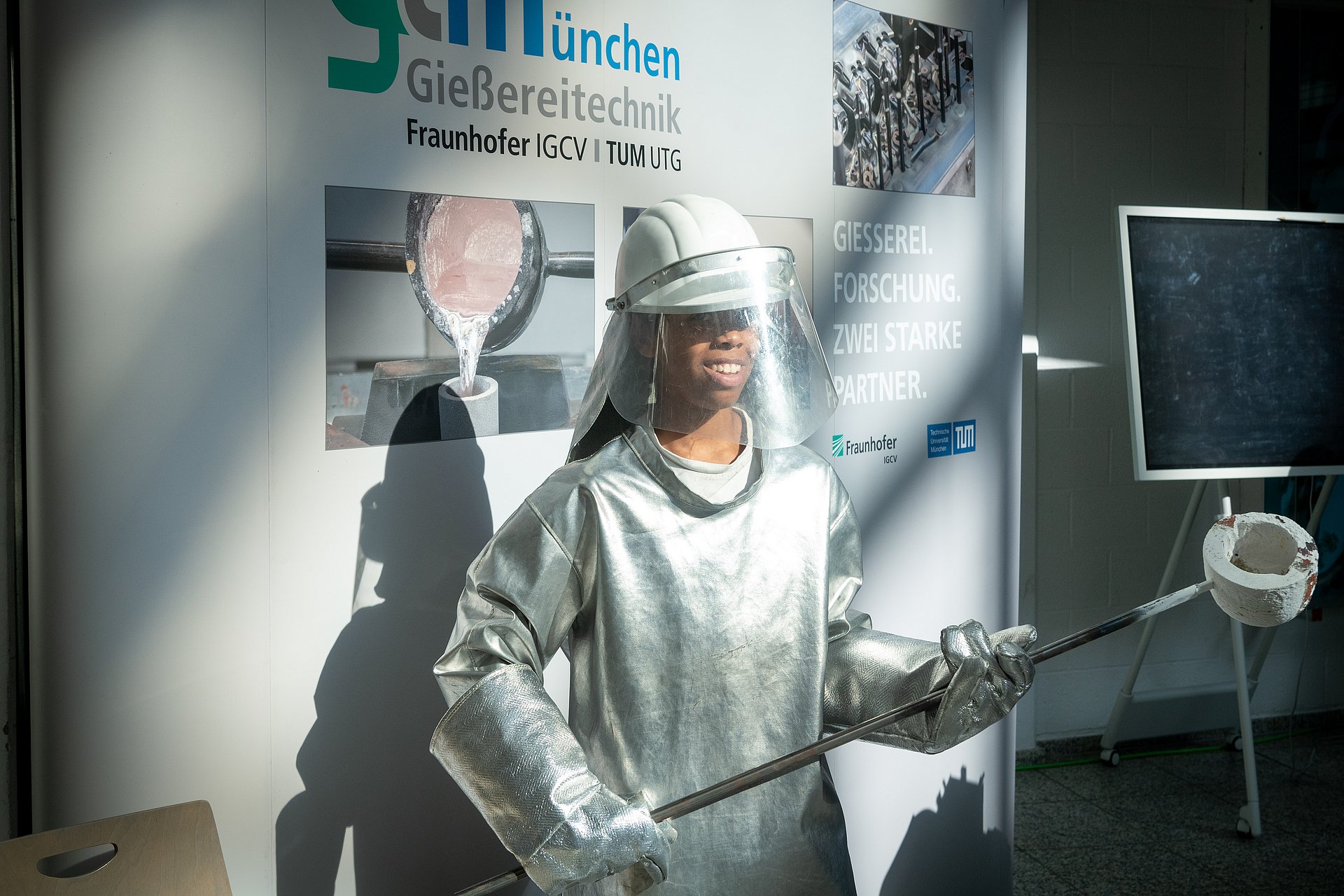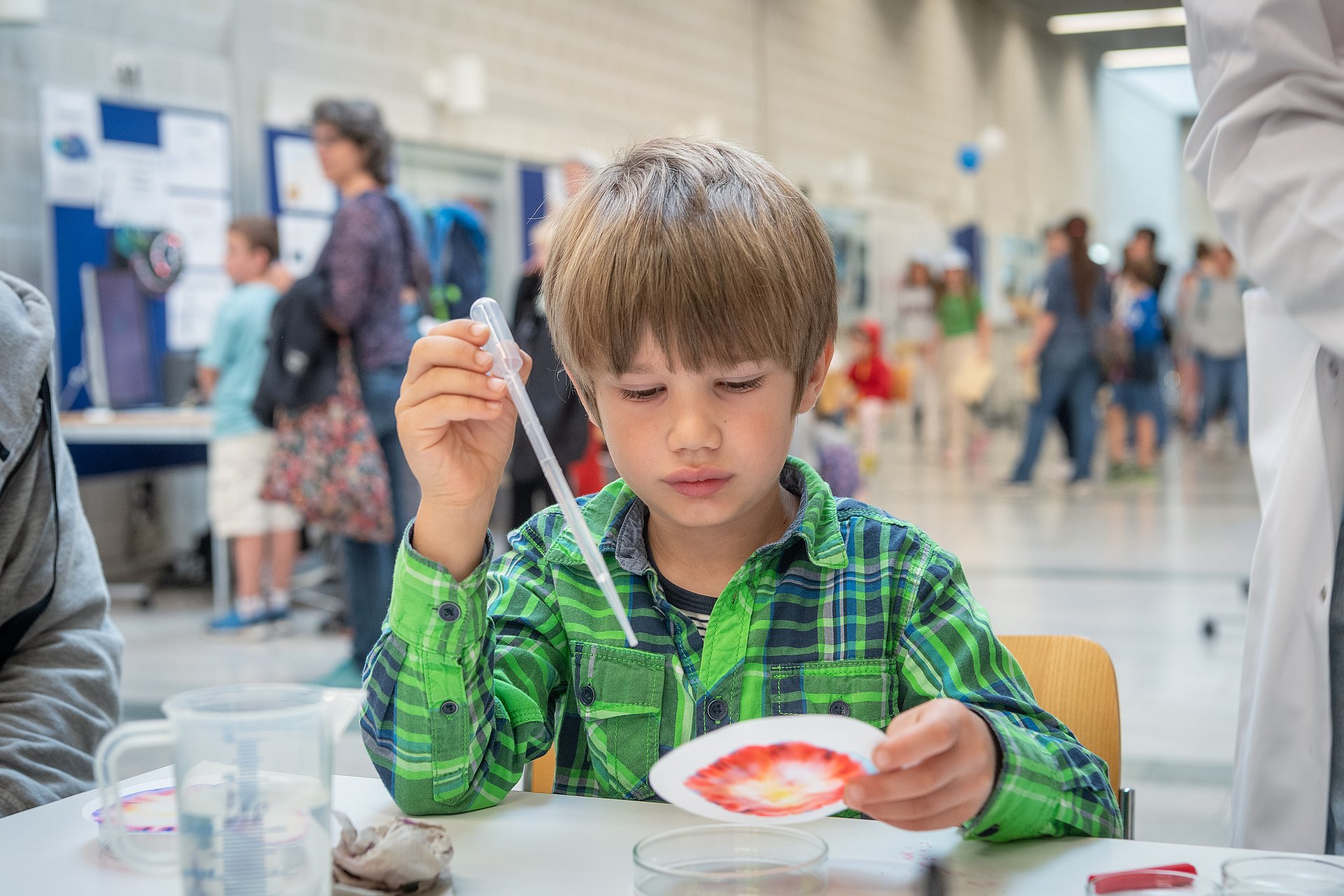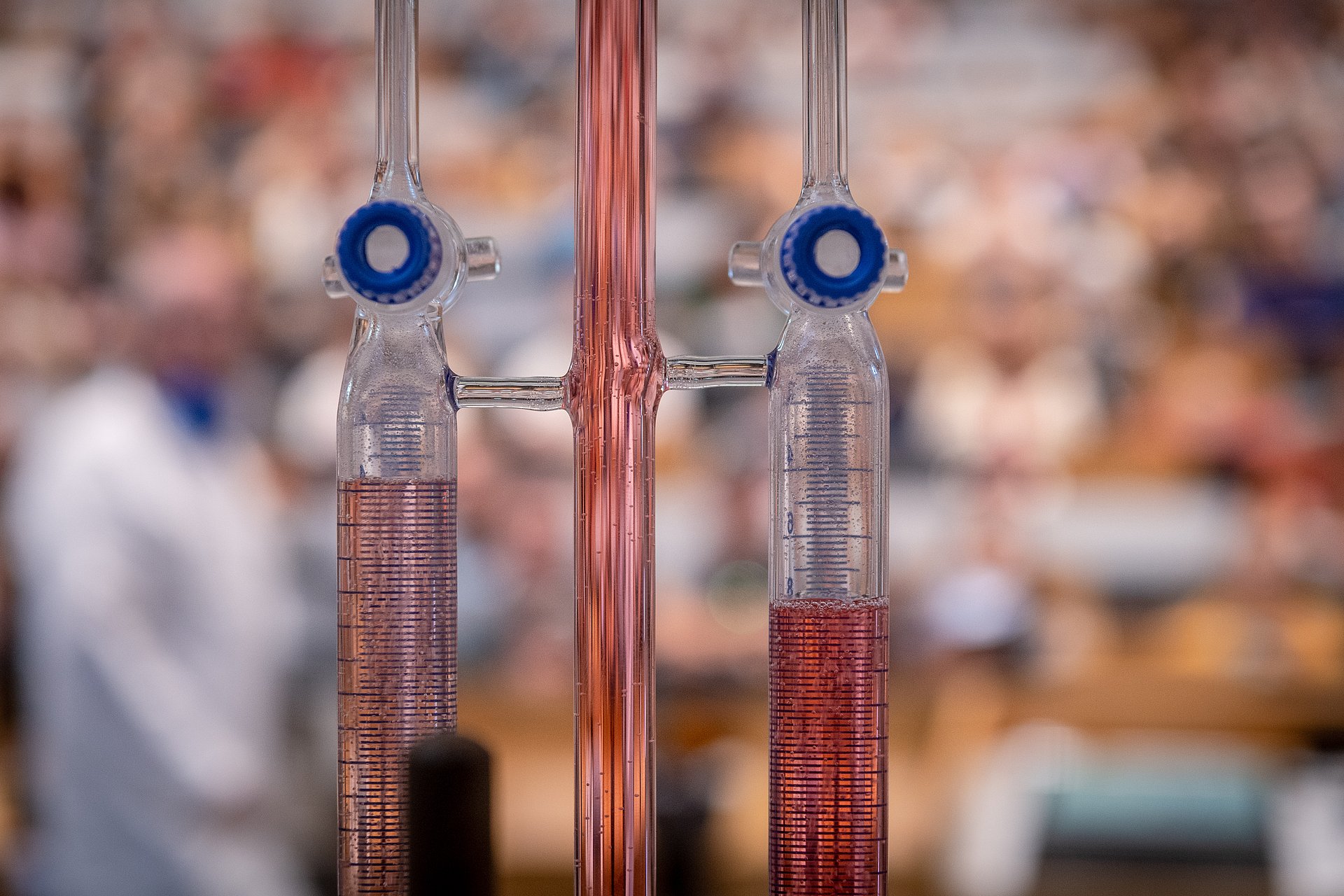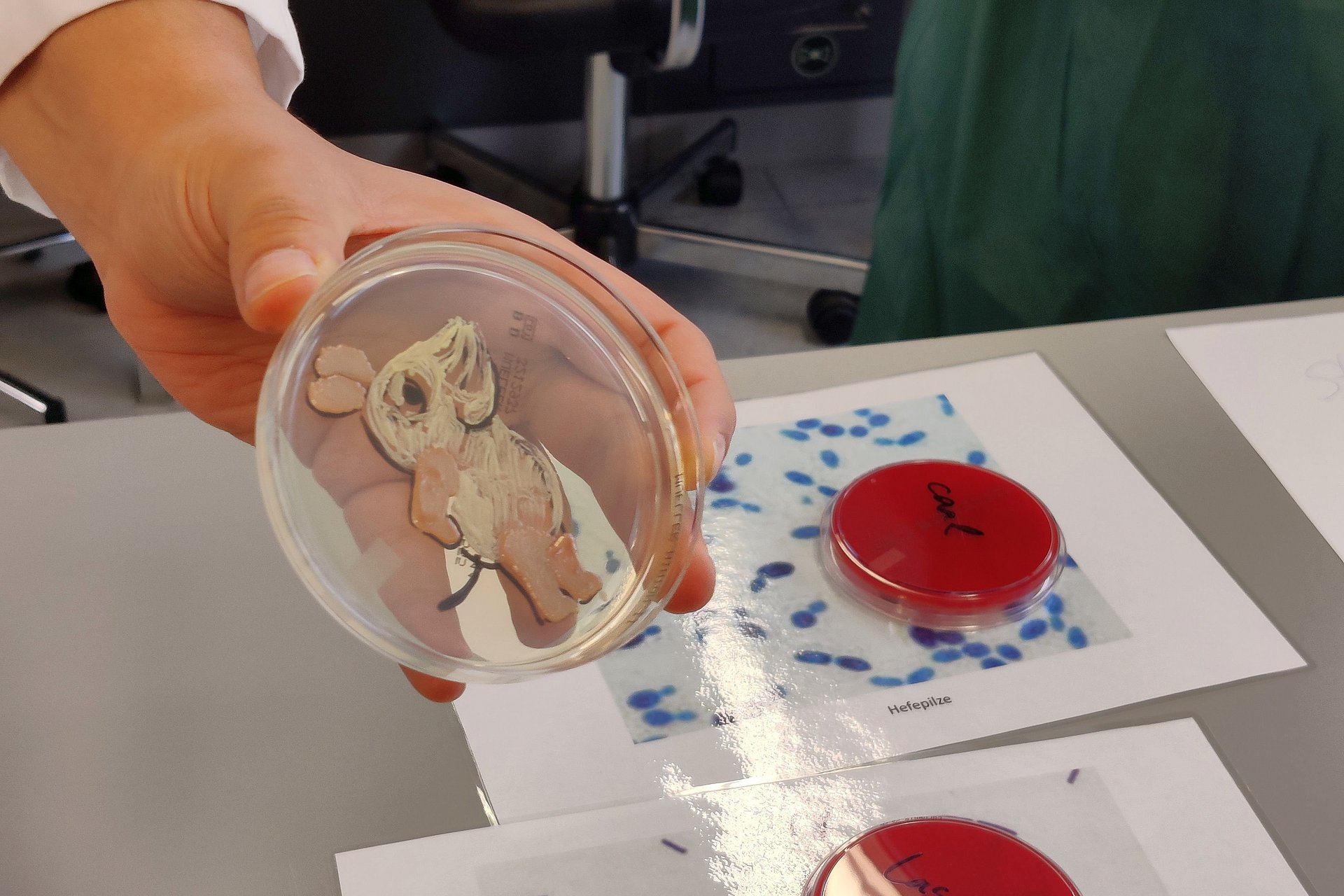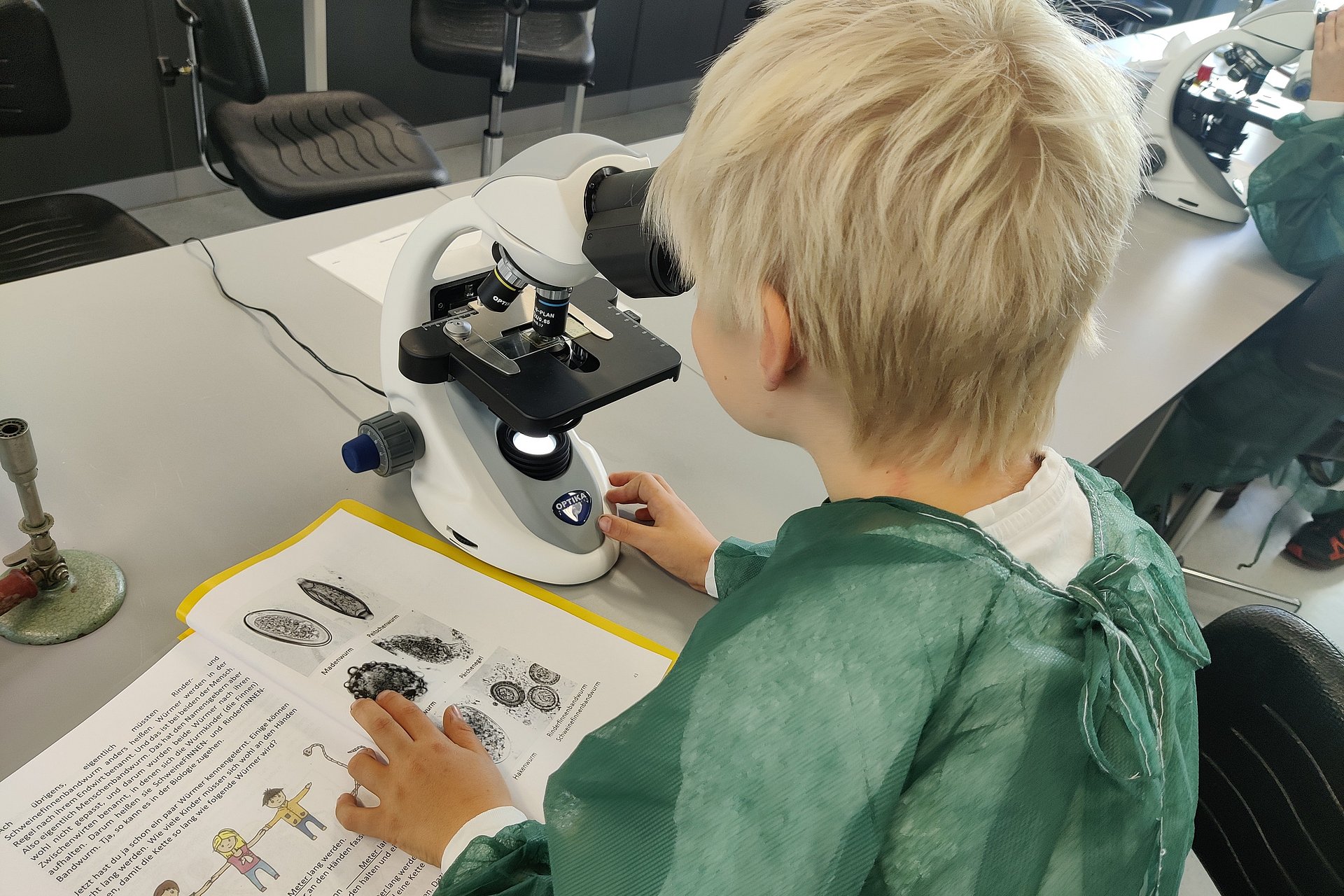 Discovering the world of quanta, information technologies and supercomputers
Visitors also got to know quantum computing at several stands. In addition to technical lectures, experiments and tours for both young and adult guests, children also enjoyed the live audio play "Alice in Quantum Land" and built their own mobile phone spectrometers.
A very special highlight of the day was the spontaneous public lecture held by the brand new Nobel laureate Ferenc Krausz at the Max Planck Institute for Quantum Optics in Garching.
At the Leibniz Supercomputing Centre (LRZ), a total of 700 guests, young and old, saw one of the first quantum computers and the supercomputer SuperMUC-NG, whose 311,040 computing nodes make it one of the fastest supercomputers in Europe. Another hit, at the LRZ visualization center, was booked out to the last seat: impressive 3D visualizations exploring our universe, the human organism and tiny primeval creatures. The treasure hunt for kids put on at the LRZ by the Open Search Foundation (OSF), focused on safe and transparent searching in the internet, was also very popular.
Visitors to the Fraunhofer Institutes's activities enjoyed a program that included uncovering deepfakes, cracking a safe as well as athletic activity at the Cyberkicker table soccer simulator, which illustrated all the aspects of cybersecurity. In addition, guests got to know the Institute's namesake Joseph von Fraunhofer "up close and personal", learned what neural networks are and how programming works. At the Fraunhofer Institute for Applied and Integrated Security (AISEC) about 100 children and parents stepped into the world of malicious IT nerds, whom they stopped in their tracks. Participants, both children and adults, learned about how Artificial Intelligence can falsify images and sounds, saw how safes can be cracked with targeted attacks and solved puzzles from the world of quanta. The objective: Building cunning knowledge of IT security and always staying a step ahead of the attackers.
Children and adults visiting the Fraunhofer Institute for Casting, Composite and Processing Technology (IGCV) program got an insight into the world of casting technologies and were able to cast their own "Mouse and Elefant" medallions depicting the famous duo from the children's television series.
In search of future technologies and the secrets of the universe
The Cluster of Excellence in Munich e-conversion, MCQST, SyNergy and ORIGINS immersed visitors in fascinating questions about the technologies of the future. Where will our energy come from in the future? How do nerve cells communicate? What can quantum physics do? What happened after the Big Bang? Accompanied by their parents, children got actively involved at the various hands-on exhibits, building batteries from fruit, playing piano on a banana, constructing and investigating nerve cells and using Virtual Reality glasses to explore a real quantum research laboratory.
Visitors to the TUM fire department also found plenty to experience. Enjoying fire extinguishing drills and water games for children, inspecting firefighting vehicles and touring the fire station meant fun for the whole family.
Discovering hidden creatures under the microscope
Once again this year 26 children investigated the treasures hidden in their own bodies at the TUM University Hospital Klinikum rechts der Isar's Institute for Medical Microbiology, Immunology and Hygiene in central Munich. They donned their lab coats to examine bacteria from their own mouth linings under the microscope and to get a whiff of how a wide variety of bacteria cultures smell, ranging from sweet to fairly unpleasant. Eyes widened as they unrolled meters-long life-sized paper chain models of tapeworms on the laboratory floor, especially since the eggs of these oversized parasites are microscopic. And the last step: Hand disinfection, just like the pros.
Further information and links
Participating institutions:
Clusters of Excellence in Munich: e-conversion, MCQST, SyNergy und ORIGINS
Research Neutron Source Heinz Maier-Leibnitz (FRM II)
Fraunhofer Institute for Applied and Integrated Security (AISEC)
Fraunhofer Institute for Casting, Composite and Processing Technology IGCV)
Fraunhofer Institute for Intelligent Analysis and Information Systems (IAIS)
Fraunhofer-Zentrale in Munich
ITM Isotope Technologies Munich SE
ix-quadrat
Leibniz Supercomputing Centre (LRZ)
Max Planck Institute of Quantum Optics
Munich Quantum Valley (MQV)
Munich Institute of Biomedical Engineering (MIBE; TUM)
Munich Institute of Integrated Materials, Energy and Process Engineering (MEP; TUM)
TUM fire department
TUM School of Natural Sciences
in Munich, TUM University Hospitel Klinikum rechts der Isar: Institute for Medical Microbiology, Immunology and Hygiene
Overview: https://forschungscampus-garching.de/stationen/
"Türen auf mit der Maus": https://www.wdrmaus.de/extras/tueren_auf/index.php5
High-Resolution Images: https://mediatum.ub.tum.de/1722585
Technical University of Munich
Corporate Communications Center