New TUM Robotics Lab at the Deutsches Museum
KI.Fabrik: Robots as Teammates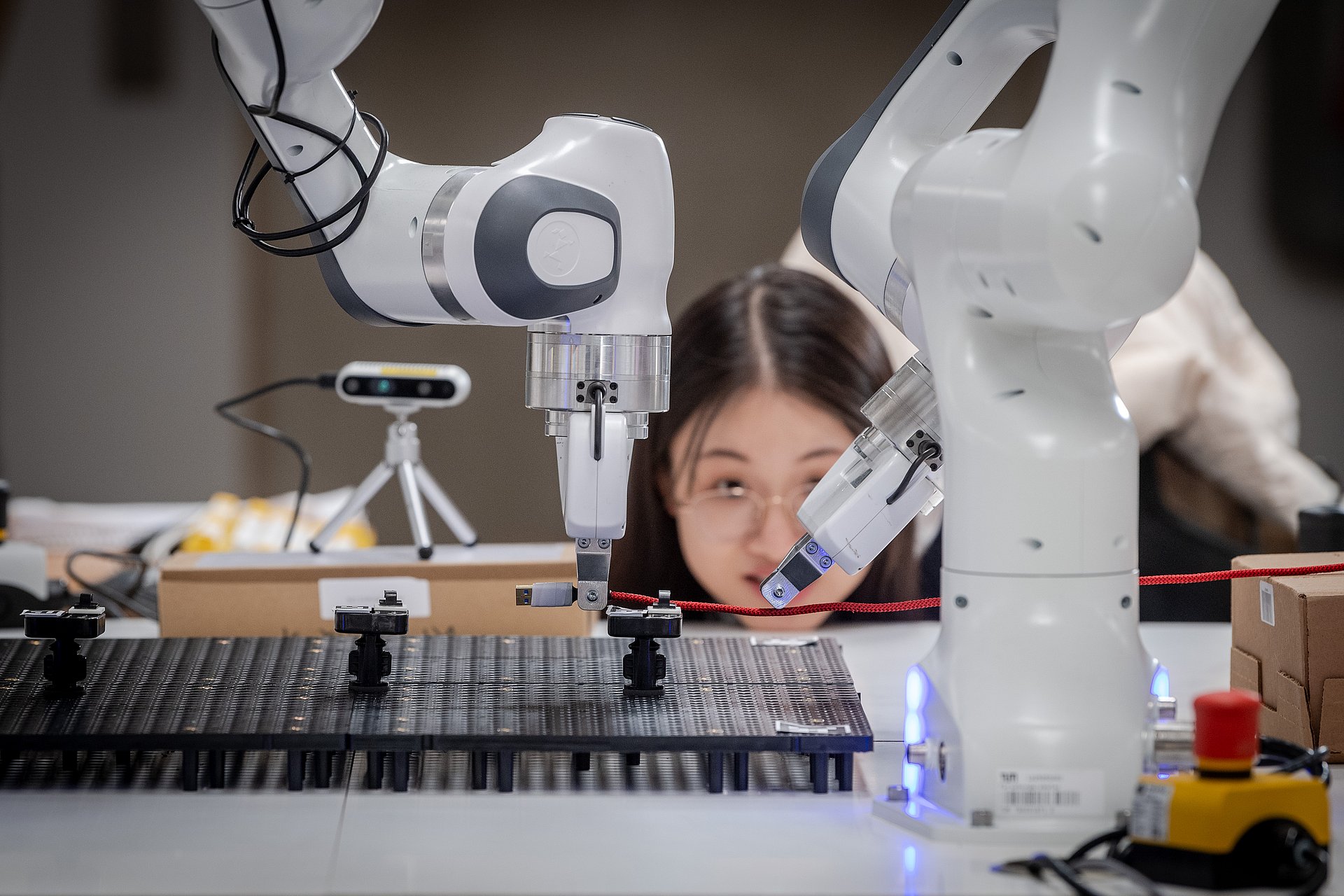 Today's factories originated in times with large production runs and programming techniques that enabled robots to perform countless perfect repetitions of a specific task. But customer expectations have changed, as more and more goods are produced in small numbers. Consequently, factories will also be transformed. "To design specialized, individual products – often with mechatronic characteristics – and produce them quickly at reasonable cost, we will need scalable, flexible manufacturing methods as well as learning-enabled robots," says Prof. Klaus Bengler of TUM.

The objective of the KI.Fabrik flagship project, launched in mid-2021 by the Executive Director of the Munich Institute of Robotics and Machine Intelligence (MIRMI) Prof. Sami Haddadin, is to create this factory of the future. The ergonomics professor Klaus Bengler has assumed leadership of the research and development projects. This new approach is being put into practice in the new TUM research lab.

Bayvarian Science Minister Markus Blume praised: "Here you can touch AI - a research lab directly in the museum, that's unique: Thanks to the Hightech Agenda Bavaria, bright minds in the KI.Fabrik-Lab are researching the questions: How can humans and artificial intelligence learn from each other, how can they benefit from each other? The location in the Deutsches Museum makes a direct view of research and progress possible. This is science communication and dialog of the best kind."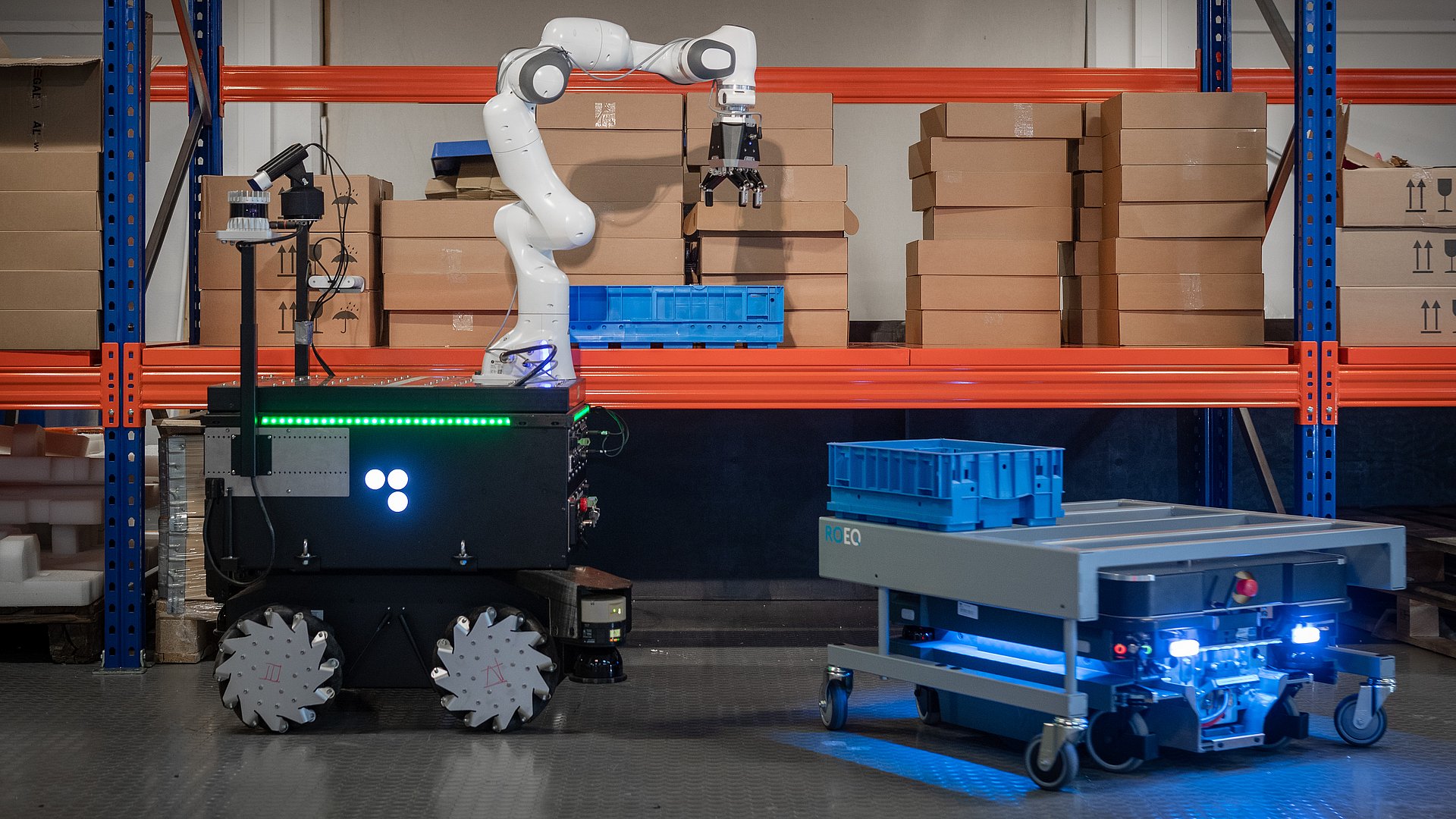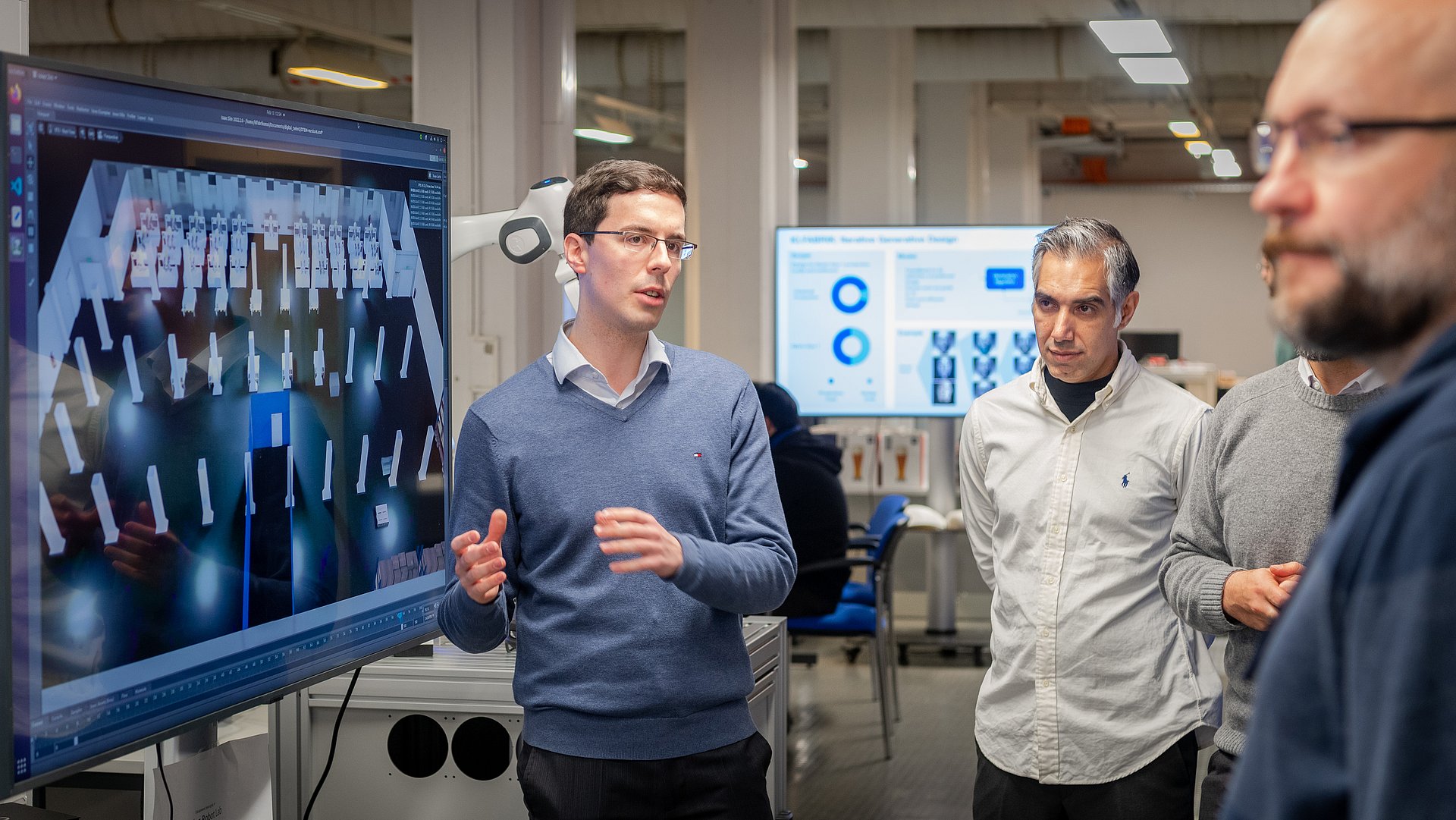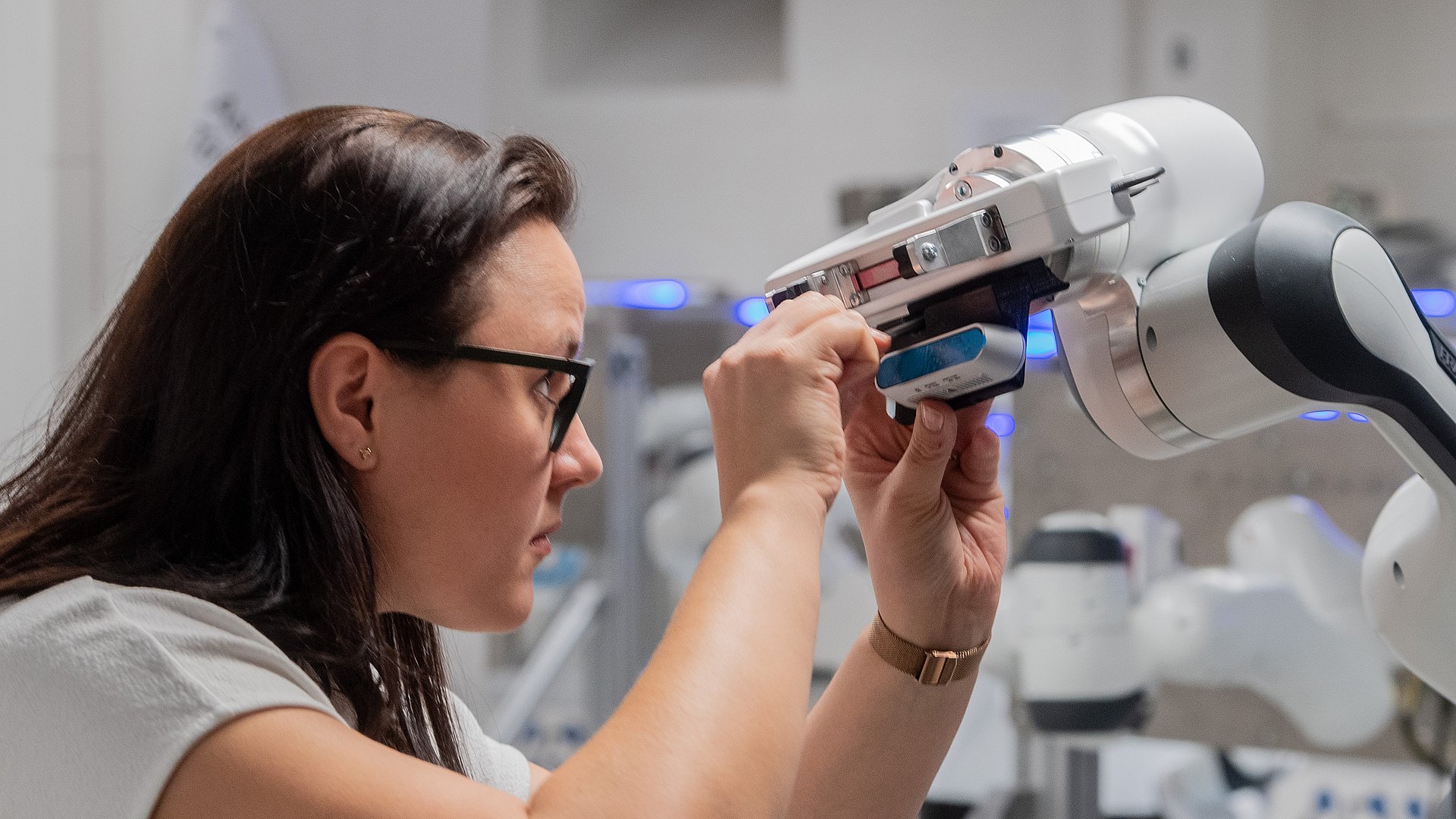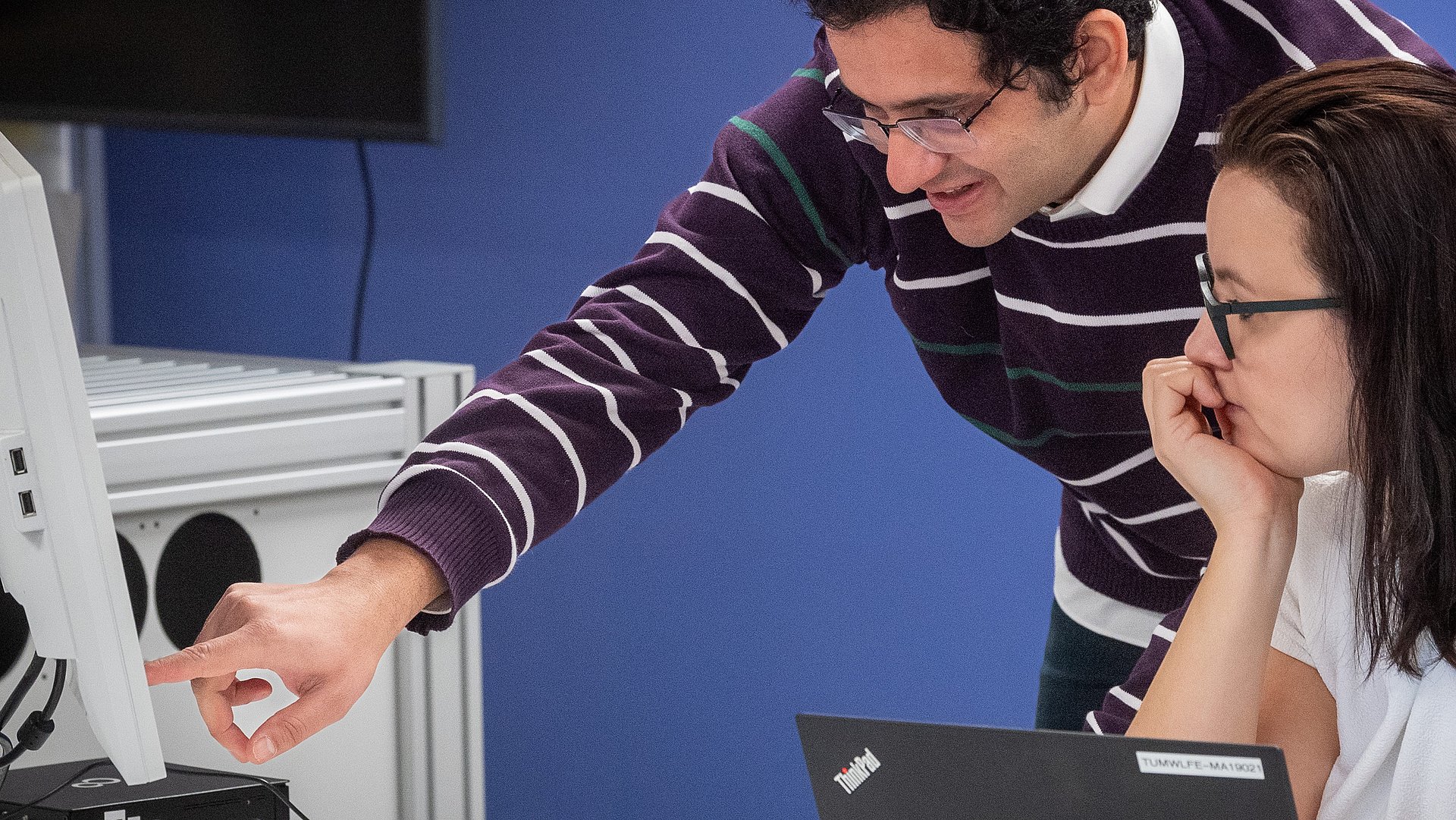 "Human Expertise is the Key"
The technological foundation is provided by digital twins and robotics hardware controlled by an AI platform. Prof. Bengler wants to use this system to show that robots can perform tasks independently, are capable of learning and can support humans in their tasks. "Human expertise is the key," says Prof. Bengler, who holds a doctorate in psychology and heads the Institute of Ergonomics at TUM. "The robots function as teammates." In the new MIRMI robotics lab, around 100 robotic arms are currently busy handing each other cables, imitating what scientists show them, learning together and assembling transmission parts.
Doctoral and postdoctoral candidates are focusing on eight cases from eight different TUM research chairs. From teleoperations to collective learning and network design, they are conducting research into important scientific topics. The skills of the learning-enabled robots are steadily expanding: The robot avoids collisions, communicates via teleoperation over considerable distances and collaborates with other robots. All of the skills are available via a software platform to other robotic systems, independently of the platform used. In addition, the robot can apply certain skills to comparable tasks. "The robot trains independently and transfers its knowledge," says Prof. Bengler.
Further information and links
From the industry side, carmaker BMW, drive system specialist Wittenstein, the robotics companies Franka Emika and Reactive Robotics, the electronics company TQ-Systems and the mechanical engineering firm Linde Material Handling are supporting the technological developments in the KI.Fabrik lighthouse project.
TUM is represented in the consortium by the mechanical engineering, electrical engineering, IT and informatics departments, among other areas. 13 million euros in funding is available for the overall project until 2025, to be invested mainly in the development of infrastructure. The project is scheduled to continue through to 2030.
Technical University of Munich
Contacts to this article:
Prof. Klaus Bengler
Technical University of Munich
Chair of Ergonomics
Tel: 089 289 15400
bengler@tum.de
www.tum.de