New corona regulations provide solid foundation for in-person semester
"Come back to campus!"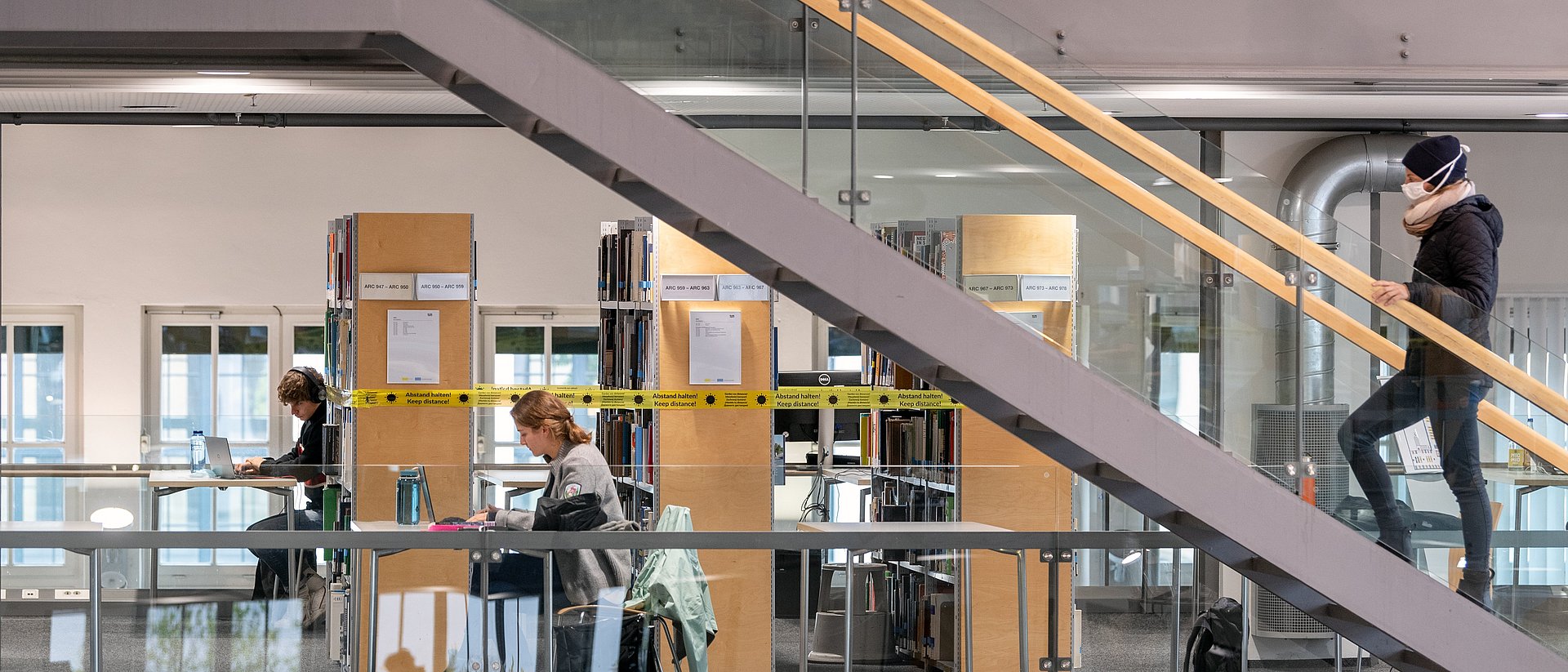 TUM Senior Vice President Prof. Gerhard Müller emphasizes, "Overall, we are very satisfied with the new regulations governing infection control measures issued by the Free State of Bavaria." However, there are a few things that need to be considered for the implementation of 3G control at an organization like the university. "With its various locations, numerous very large buildings and more than 40,000 students attending different courses throughout the day, TUM cannot afford to control access the way a theater, cinema or swimming pool is able to do. To this end, we propose conducting random sample controls, as practiced successfully in many other security-relevant areas of our society. Take, for instance, driving licenses in road traffic. They aren't checked before every journey either." Baden-Württemberg is also implementing a system of 3G random checks at its universities.
At the same time, Müller appealed to students to get vaccinated, "Vaccination is the way out of this pandemic!" Vaccination campaigns are particularly important for the many international students, who will now return to campus and may be coming from countries with lower vaccination rates. Around 1,000 students have already taken part in an initial special vaccination campaign at the downtown and Garching campuses.
To facilitate the return to campus and in-person instruction, a variety of formats are being prepared at TUM. These range from special preparatory courses in small groups for students needing to fill gaps in the secondary school curriculums, to more extensive tutoring programs, higher supervision ratios for practical courses, mentoring and buddy programs, and new types of student exchanges.
The time spent in classrooms on campus is also to be used more intensively for interactive formats and personal exchange. "We want to see a lively campus again," Müller emphasizes. At the same time, digital and virtual formats that have proven their worth during the pandemic will be combined with essential in-person instruction as part of a "blended learning" approach. Good teaching of the future combines the advantages of both approaches.
New corona regulations at universities
The Bavarian state government has updated its corona regulations in the 14th Bavarian Ordinance on Prevention and Control of Infectious Diseases. According to the new regulations, classroom attendance is no longer dependent on incidence levels, meaning that universities can plan with greater certainty. In addition, mandatory distance rules in university rooms have been removed, which means spaces can be used to capacity. The 3G rule – i.e., access for those who have recovered, been vaccinated, or tested – applies at a seven-day incidence of 35. Testing for students will continue to be free of charge. In addition, medical masks must be worn when the customary 1.5-meter distance cannot be maintained.
Further information and links
Technical University of Munich
Corporate Communications Center
Contacts to this article:
TUM Senior Vice President Academic and Student Affairs
Prof. Dr.-Ing. Gerhard Müller
Tel. +49 89 289 25259
E-Mail (Assistenz)