German Heart Centre Munich and TUM Munich Institute of Robotics and Machine Intelligence collaborate
Using artificial intelligence to treat heart diseases better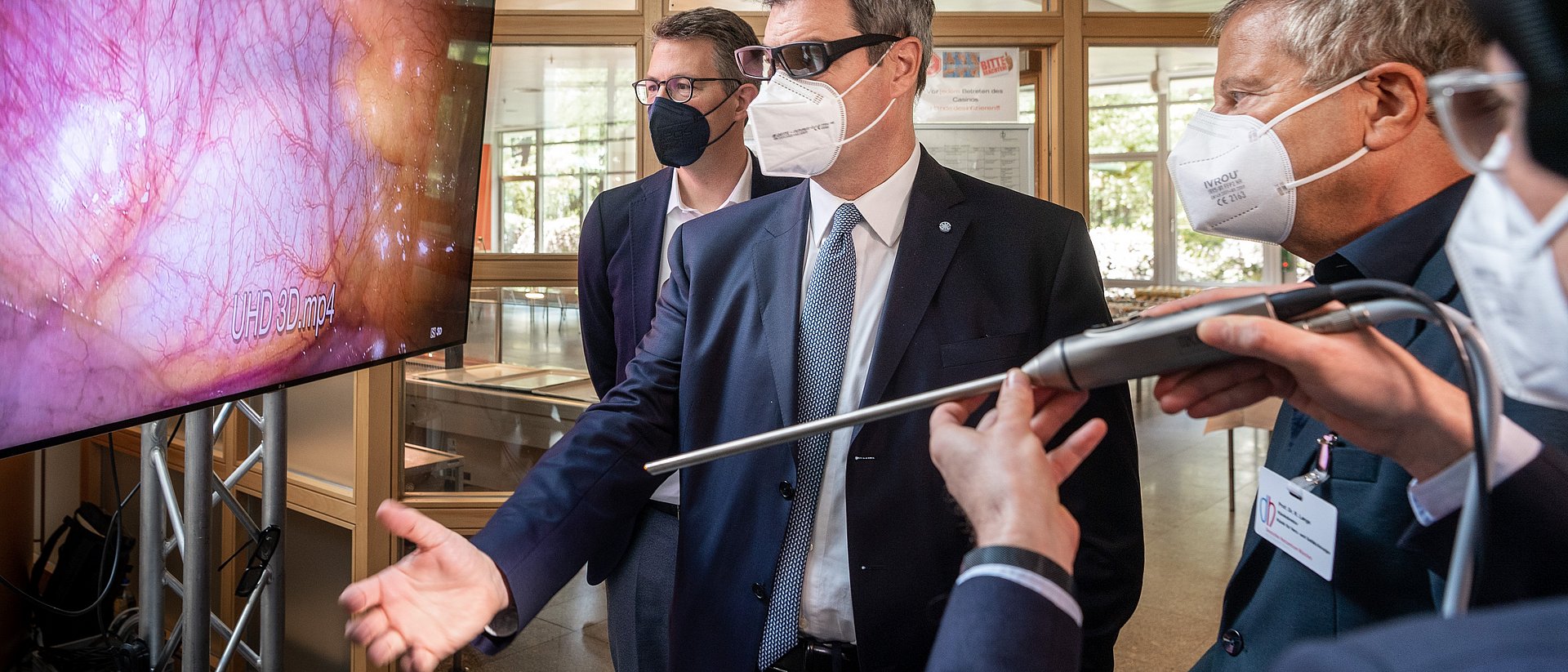 At the presentation of the project on Monday in Munich, Bavarian Minister President Söder said: "Cardio-vascular ailments are still among the most frequently fatal illnesses. Our investments significantly strengthen care and treatment while helping save and prolong lives. Here we see impressive young scientists combining digitalization and AI with the medicine of the future: A true symbiosis of heart and mind."

Prof. Dr. med. Heribert Schunkert, director of the cardiology department at the German Heart Center Munich , says: "In the future, surgeons will be supported by Artificial Intelligence, image fusion, robotics, augmented reality and virtual reality, letting them better navigate within the human body and thus enabling minimally invasive and more targeted diagnoses as well as custom-tailored therapies."

MIRMI Director Prof. Dr.-Ing. Sami Haddadin adds: "Our researchers from technological and medical fields are collaborating directly on location at the hospital. This lets us consider optimum application at every work step. Oriented towards patients and clinical personnel, this is leading-edge technology which will permanently improve our medical care provision and make everyday life easier: This is the future of medicine. The Munich location is thus becoming a center for innovative, digitally augmented cardiac medicine."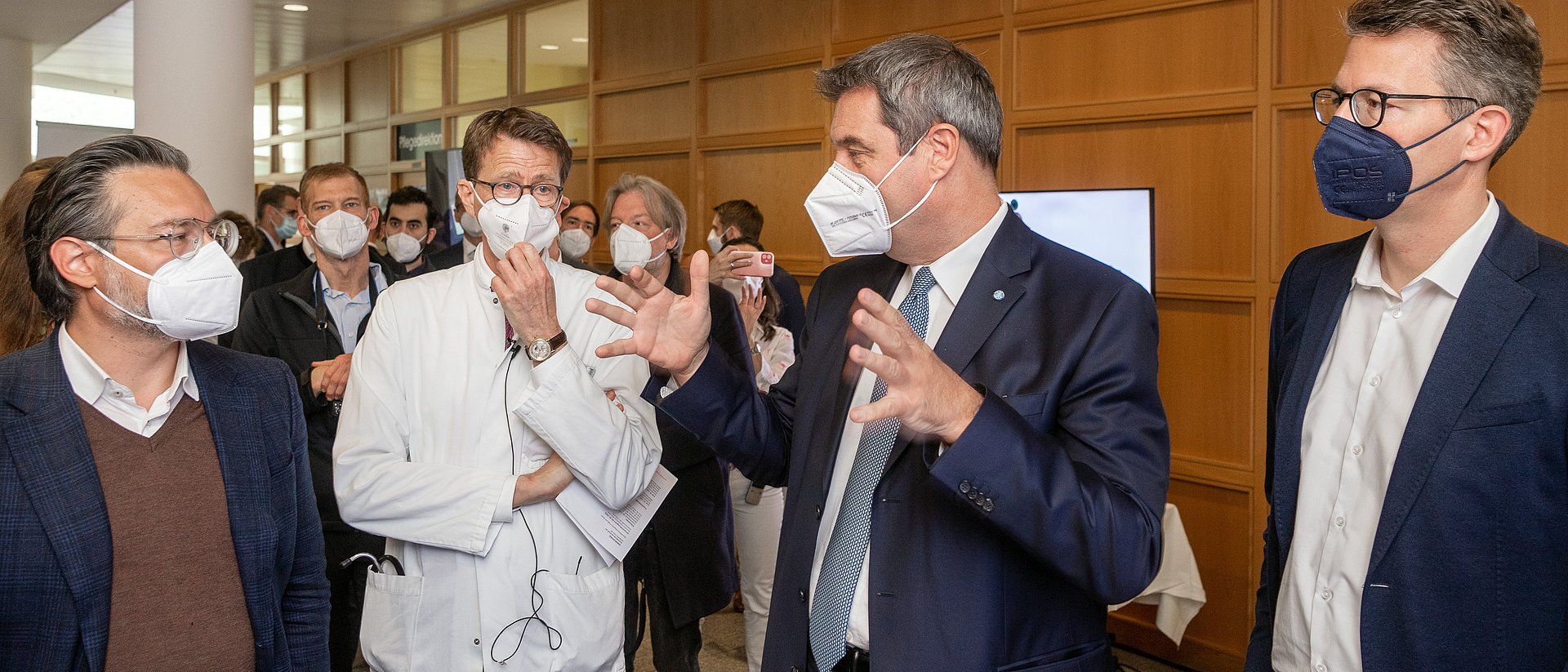 International and interdisciplinary team
The interdisciplinary project team brings together physicians, researchers and students from a variety of disciplines including electrical engineering and information technologies, computational biophysics, bioinformatics, computational mechanics, robotics, cognition and intelligence as well as informatics. Their common goal is to enable more exact prognoses as well as to create technical applications which will practically enhance everyday cardiac medicine and which will support clinical decision making.

Central subprojects include the digital intensive care unit, physical circulation modeling for planning surgery in cases of complex cardiac defects and coronary occlusions as well as 3D/4D image fusion as a guide in heart surgery. Digital patient data is also to be networked in order to optimize treatment of cardio-vascular illnesses.
Inaugural event with live technology demonstrations
The inaugural event highlighted milestones of the lighthouse project at the German Heart Centre Munich. On location, the consortium of medical specialists and scientists presented the potentials of innovative AI applications and the impacts of Machine Learning on patient care. A live demonstrator section gave participants a close-up look at the AI applications.
Further information and links
The project partners
The State of Bavaria's German Heart Centre Munich at TUM is an internationally renowned maximum-care clinic offering specialized medicine at the highest levels. The Centre treats heart disease patients of all ages with state-of-the-art medical technologies. Practically oriented in-house research contributes to the ongoing development of diagnostics and treatment concepts. The central idea of the clinic is to unite various academic disciplines in one place in order to collaborate constantly and closely on an interdisciplinary basis in providing optimum care for patients suffering from cardio-vascular disease. You'll find further information at https://www.deutsches-herzzentrum-muenchen.de (German)
The Munich Institute of Robotics and Machine Intelligence (MIRMI) is a TUM integrative research institute for science and technology with the objective of finding innovative and sustainable solutions to the central challenges of our time. The Institute has leading expertise in central areas of Robotics, Perception and Data Science. As part of the research and application focus area "Future of Health", MIRMI conducts research in the fields of machine learning in medicine, data mining and analysis, virtual and augmented reality, sensor systems in robotics and safe Human-Robot Interaction (HRI), soft robotics design and regulation. You'll find further information at www.mirmi.tum.de
Technical University of Munich
Corporate Communications Center