One Topic, One Loop: Sune Lehmann Jørgensen
Shaping Generative AI in international alliances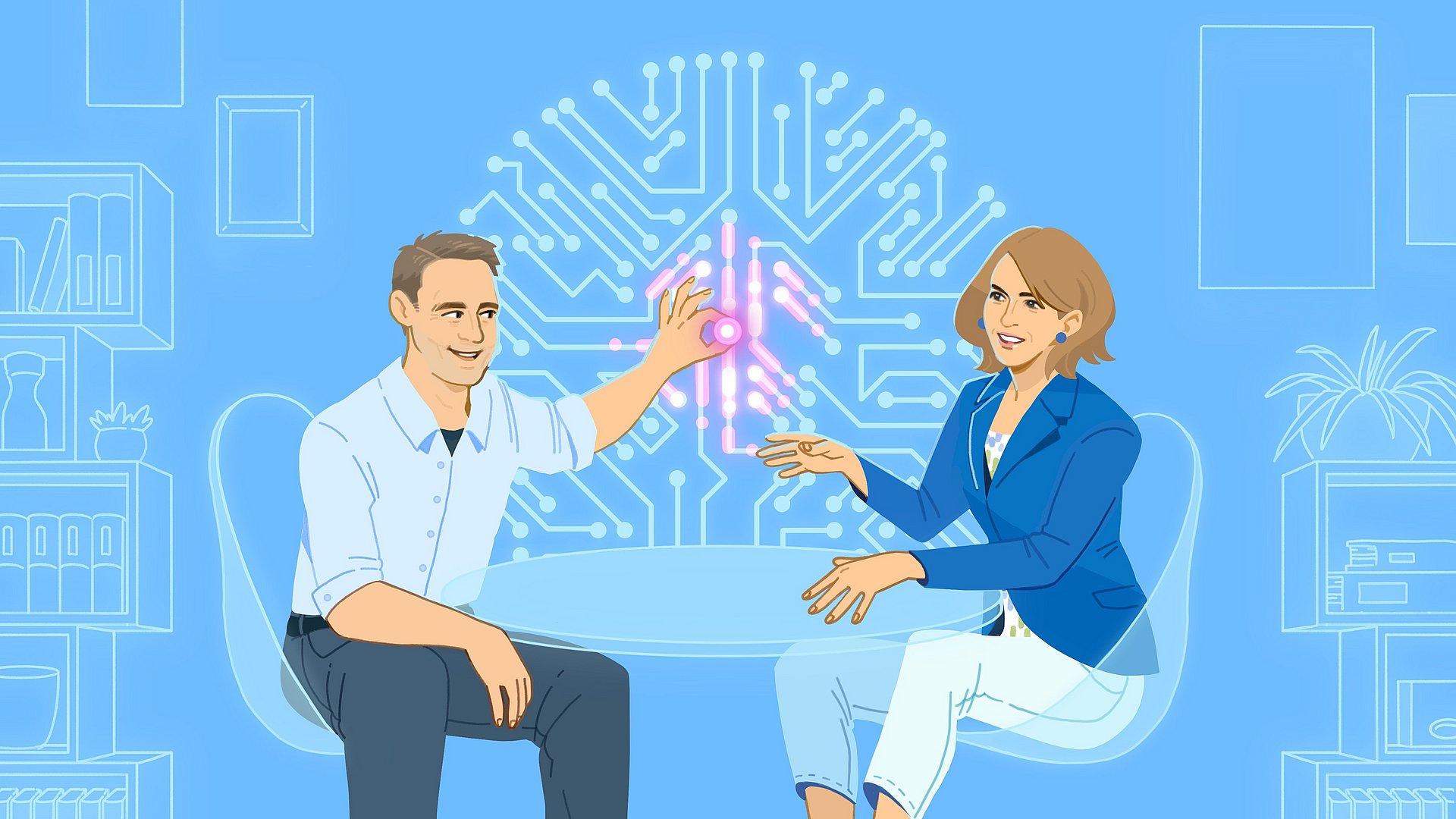 When GPT-4 came out, I was completely floored by its abilities. It felt like something completely new had happened. I still remember playing with it that first evening and not being able to sleep for hours. I had a deep sense that this technology would change the world.
The crazy thing about it is, that on the one hand Large Language Models (LLMs) look exactly like the tools that will enable a kind of human utopia. ChatGPT, Claude, Bard, and whatever comes next will be capable of helping us solving complex issues, such as helping us fight climate change, cure diseases, and solve whatever work-tasks that human beings are not interested in.

On the other side is the concern that LLMs will cause massive structural unemployment, that they will empower bad actors. In the longer term, these things could accelerate the dissolution of our very social fabric by being our sole source of information, taking over the role as our best friend, and creating entertainment so compelling that many of us will be unable to look away for very long. I think these concerns stem from the fact that LLMs are being developed by a small group of companies as part of their business models.
Large Language Models as Open Source
So when Prof Jerry John Kponyo asks "What data sets do we need to ensure responsible AI", my reply is that we need so much more than good datasets to ensure responsible AI. I honestly think that democratic countries need to join together to develop LLMs that are open source, open to researchers, and designed explicitly with betterment of human lives in mind. I think the LLMs of the future will be like electricity or water, something that everyone will need and use for most of our everyday tasks. For that reason, we need to create models where we can ensure there is transparency and equal access for everyone.

The training data for these models, should of course include much richer data like the afro-centric data sets developed by Prof Kponyo's fantastic Responsible AI lab. There is no doubt we need models that reflect the entire human experience and are not just based on Western European and North American data.

That said, my answer has to circle back to the fact that no matter how rich and our data sets become, our models will have shortcomings and biases. By owning the models, however, we can make sure that we can identify those shortcomings in an open and public setting – and iterate to make sure the next model is a little bit less imperfect.
After four texts from four countries, I would now like to return to Enkelejada Kasneci. She began our global dialog with thoughts on AI and the education system – and will conclude this series with a look at the perspectives of all the contributors.
Global discourse series "One Topic, One Loop"
Four people from four different countries and four different universities discuss a current topic in research and teaching. The series begins with an initial question to which the first person responds and asks the next person another question on the same topic. The series ends with the first person answering the last question and reflecting on all previous answers. The topic of the first season is Large Language Models and their impact on research and teaching.
Our authors are: Enkelejda Kasneci, Head of the Chair for Human-Centered Technologies for Learning at the TUM School of Social Sciences and Technology, Aldo Faisal, Professor of AI & Neuroscience at Imperial College London, Jerry John Kponyo, Associate Professor of Telecomunnications Engineering at Kwame Nkrumah' University of Science and Technology and Sune Lehmann Jørgensen, Professor at the Department of Applied Mathematics and Computer Science at Technical University of Denmark.
Further information and links
Sune Lehmann Jørgensen is an associate professor at the Technical University of Denmark. Trained as a physicist, his interests have slowly shifted towards complex networks and large data sets. Currently he works at the intersection of physics, sociology, and computer science.