Ten key tastants and eleven odors
The flavor secrets of sourdough bread decoded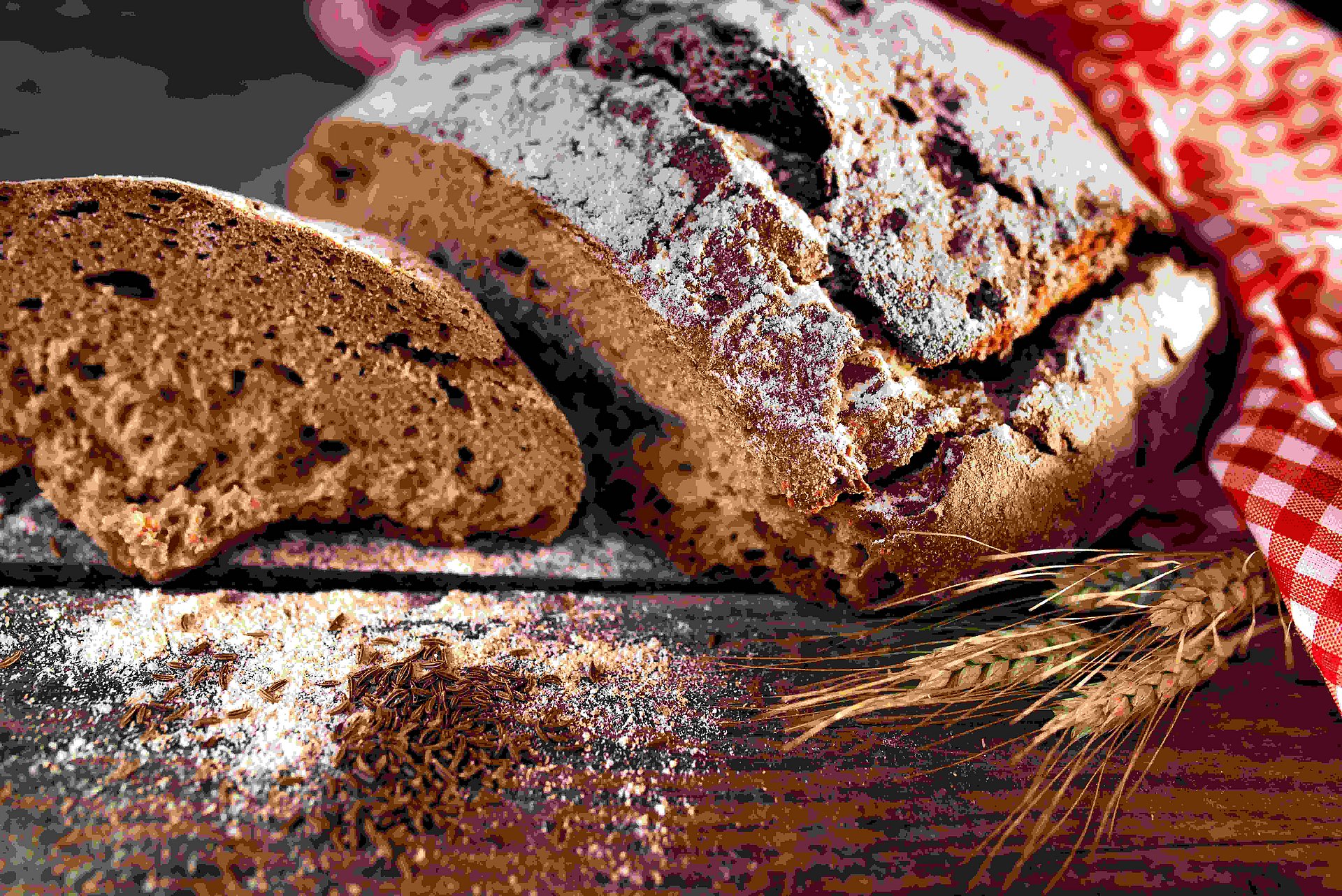 In their investigations the researchers from the Professorship for Food Chemistry and Molecular Sensory Science at the TUM School of Life Sciences used what is called the sensomics concept, a combination of instrumental-analytical techniques and sensory analyses. First author Laura Eckrich, who conducted the project as part of her doctoral thesis, expects the new findings to benefit the baking industry: "We hope our findings and the quantification method we developed will help bakers achieve a consistent quality in their sourdoughs. For example, they can actively prevent the bread from becoming too sour."
Salt as an important and problematic ingredient
In addition to sodium chloride, which is added to the bread in the form of table salt, researchers identified lactic acid and acetic acid as particularly definitive tastants. Lactic acid bacteria and yeasts create these tastants in the dough during sourdough fermentation. Already used in breadmaking in ancient Egypt, sourdough is essentially a dough consisting of flour and water with live lactic acid bacteria and yeasts, whose fermentation give the bread dough its distinctive aroma and taste while adding volume to the bread.

The researchers also investigated general possibilities for reducing the salt content in bread, since bread can account for a significant portion of daily salt intake. The findings could help reduce the health-relevant amount of sodium in the dough while retaining the unique flavor of the bread. The taste essences were evaluated by a team of trained human testers.
The work was presented at the annual conference of the prestigious American Chemical Society in San Francisco in August 2023.

Laura Sophie Amann, Oliver Frank, Corinna Dawid, and Thomas Frank Hofmann, The Sensory-Directed Elucidation of the Key Tastants and Odorants in Sourdough Bread Crumb, published in Foods 2022, 11, 2325. https://doi.org/10.3390/foods11152325 (First author Laura Eckrich had still published the paper under her birth name Laura Amann).
Further information and links
Technical University of Munich
Corporate Communications Center
Contacts to this article: