Smaller bonuses due to lower profits
DAX executives earning less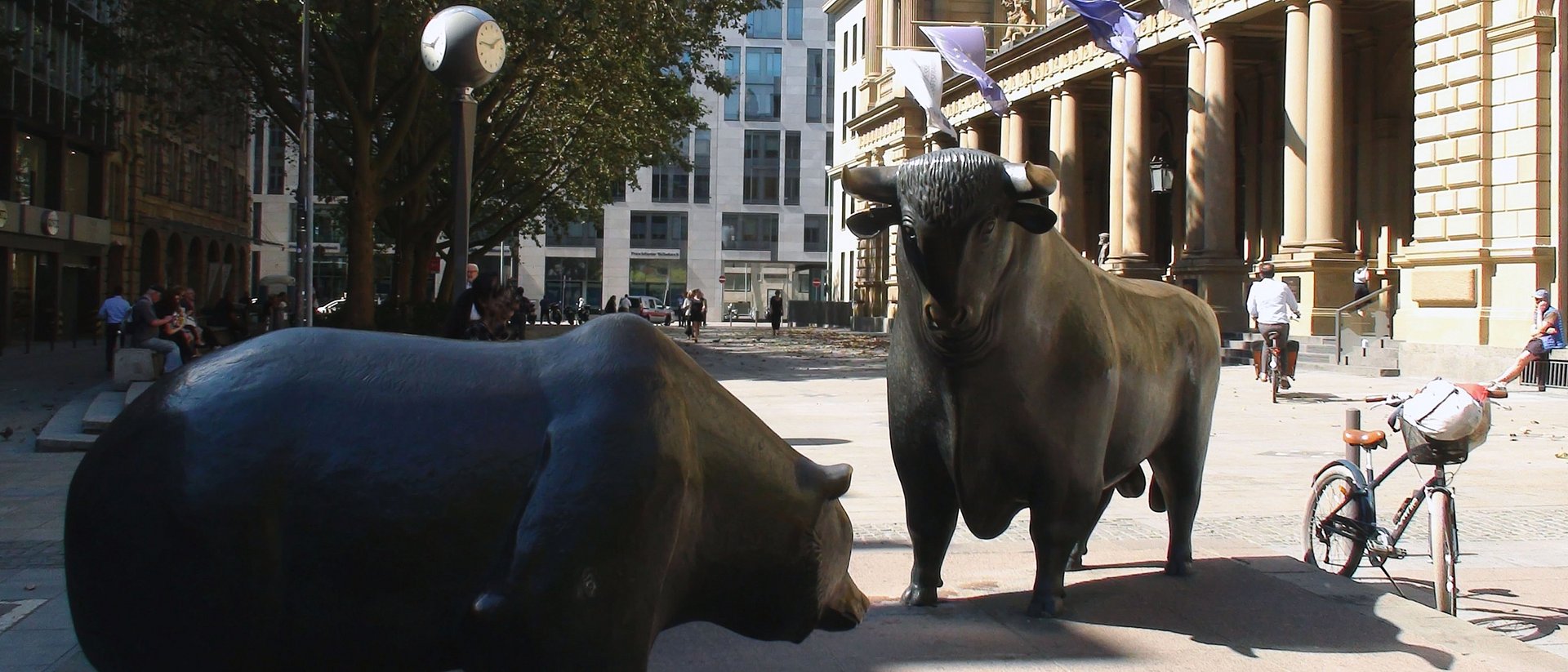 Top executives with the 30 companies listed on the DAX exchange earned an average of 3.4 million euros in 2020, or 3.3% less than in 2019. As a result, executive compensation has decreased for the third consecutive year, following a steady upward trend over the preceding decade.
Gross wages also decreased in Germany during the first year of the pandemic, but at a lower rate of 0.1 percent. Consequently, the earnings gap between regular employees and executives again narrowed somewhat. The latter now earn 48 times as much as rank-and-file staff, as compared to a factor of 52 two years ago.
Around half of total compensation linked to long-term targets
The main reason for the decrease in earnings of senior executives was the approximately 25% decrease in corporate profits. This resulted above all in a reduction in the bonuses linked to annual profits known as short-term variable compensation. They were down by an average of 18.9 percent, with some companies paying out no bonuses.
Nearly half of total compensation (48%) depended on targets based on a time horizon of at least three years, such as share price performance. This form of long-term variable compensation increased by 1% in 2020, comparable to the 1.2% growth in fixed salaries. For nearly three quarters of DAX companies, compensation depends on environmental, social and governance (ESG) criteria such as the reduction of CO2 emissions, employee satisfaction or greater diversity.
"Companies continue to change incentives"
"In my view, this compensation structure, with all of its complexity, has set the right incentives for companies to navigate their way through the crisis," says study leader Prof. Gunther Friedl, who holds the Chair of Management Accounting at TUM. "However, even bigger challenges now lie ahead. The transformation into a climate-neutral and sustainable society will be one of the central challenges for the economy. We can already see that companies are rebuilding their compensation systems. At the same time, I believe that in the coming years we need a structural transformation of executive compensation that reflects this once-in-a-century challenge to a much greater extent."
"Along with the structure of compensation, power relations are also shifting. The year 2021 marks a real turning point," says DSW managing director Marc Tüngler. "Under the unusual conditions of fully virtual shareholder meetings, the implementation of the Second Shareholders' Rights Directive (ARUG II) has brought about far-reaching changes. These changes have given shareholders a much greater influence on executive pay – and will increase it even more noticeably in the future. The owners – in other words, the shareholders – will and indeed must be more involved in decision making and will also have a big responsibility."
Women earn more than men for the first time
For the first time, female executives, with average compensation of 3.4 million euros, earned more than their male counterparts, who received an average of 2.9 million euros. These figures exclude the pay of CEOs. Following the departure of SAP co-CEO Jennifer Morgan in April, no DAX company had a woman at the helm. Women accounted for just around 18 percent of all management board members.
In the list of highest-paid executives by company, Volkswagen was overtaken for the number one position by SAP, which increased compensation from 5.6 million to 7.4 million euros. Next on the list are Merck, with 6.3 million euros, and Linde with 5.9 million euros. VW paid its top managers 1 million euros less in 2020 (4.7 million euros) and is now ranked sixth overall.
Average compensation of DAX CEOs, at 5.4 million euros, was 100,000 euros higher than in 2019, but was still not on a par with the top amounts at the international level. The new top earner is Linde CEO Stephen Angel, with 14 million euros, followed by SAP CEO Christian Klein, with 8.4 million euros. Last year's leader, Herbert Diess of Volkswagen, placed third with 7.9 million euros.
Further information and links
All figures on executive pay and speeches at today's press conference
Notes on methodology:
The study compares the 2020 figures of DAX-listed companies with the previous year's figures for the same companies, even for companies not yet listed in 2019. There were several changes in the DAX in 2020. As a result, the study shows a decrease in compensation although the previous edition also reported an average of 3.4 million euros.
For the first time, the study distinguishes variable compensation components exclusively on the basis of their dependence on long-term and short-term targets. Consequently, the percentages are not entirely comparable with those of the previous year.
In the long-term variable compensation components, the study takes into account only the grants made in 2020, and not the payments. The latter would present a distorted picture, for example because they would include the proceeds from the sale of stock positions granted in past years.
Technical University of Munich
Corporate Communications Center
Contacts to this article: